Prince Harry sat down for some shocking interviews ahead of the release of his memoir. sparetwo of which aired today.
The first is a 90 minute talk with ITV and the second is with CBS. 60 minutesIn a chat, the Duke of Sussex further spoke about the tensions that have arisen between Prince William and Princess Kate when Meghan Markle joins the family. accusing him of having an agenda to do so and grappling with his hopes for a future relationship with the royal family.
See below for the biggest revelation.
For more information, visit Harper's BAZAAR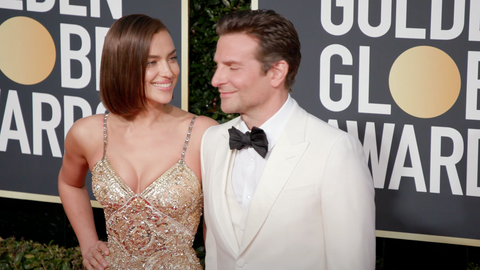 ---
Fall of the Fab Four
Harry, who has attended royal engagements for years as a trio with brother William and Duchess of Wales Catherine, told ITV presenter Tom Bradby that when he married Meghan Markle, the four had a wonderful, easy time. He wanted to form a new unit.
"I thought the four of us would bring me and William closer together so we could work together," he says. "Before it was Meghan, I always hoped the four of us would get along, but it quickly became Meghan vs. Kate."
family unconscious prejudice
Harry says William and Kate acted in a way that made Meghan feel unwelcome. Harry says he saw "American actress, divorced, biracial" when they saw her.
The Prince reiterates these claims in his meeting with Anderson Cooper. 60 minutes.
However, in a chat, he claimed that the British press was responsible for most of the racist attacks against Meghan.
"What Meghan had to go through was partly similar to what Kate and Camilla went through," says the Duke. I mean, the British press jumped on it right away."
"I went into this incredibly naive. I had no idea the British press was so prejudiced. Hell, I was probably prejudiced before my relationship with Meghan." Let's go," he continues.
The story planted by Camilla
In the book, Harry admits to asking William and his father, Charles III, not to marry Queen Camilla after Princess Diana's death, and in an ITV interview, the Duke of Sussex said that his stepmother wanted to feed her imagination. Accused of conspiring with British media to get into royalty.
"…She started playing the long game," says Harry, according to an audiobook reading of the memoir that aired in an ITV interview. "I think it was a campaign aimed at getting married, and ultimately the crown, with Pa's blessing."
According to Harry, positive articles about Camilla are now appearing in all British newspapers, especially those about a private conversation with William. The prince said those stories "contained exact details, but they weren't from Willie of course. They could have been leaked only by one other person who was present."
He added that Camilla was one of the senior royals who chose to "sleep with the devil" to "restore" her image.
The Duke also raises his stepmother in his 60 minutes He sat down and said that "she was the third person in a marriage" between King Charles and Princess Diana, thinking that Charles' marrying her would "do more harm than good."
he wants to reconcile with his family
"I love my father, I love my brothers, I love my family," Harry says, but adds that he's not sure if he'll attend his father's coronation because "the ball is in their court."
"I don't think my father or brothers will read the book, but what they have to say to me and what I have to say to them will be confidential. It will stay that way." I hope that..
he also says 60 minutes The reason he talks about his brothers, father and family is not to offend them or paint them as enemies, but to set the record straight. said he looks forward to seeing him and William "find peace" in the near future.
"My brother and I love each other. I love him dearly. There has been a lot of pain between the two of us, especially over the last six years," Harry says.
He also wants to stand up for his wife, whom many accuse him of alienating him from his family and royal upbringing.
"What I wrote, what I included, was not meant to hurt my family," Prince said. , somehow shatters the notion that my wife destroyed the relationship between these two brothers.
Harry added that despite his willingness to reconcile with members of the royal family, he does not expect to return as a senior member of the royal family.
Rosa Sanchez is Senior News Editor at Harper's Bazaar, covering news related to entertainment, fashion and culture. Previously, she was a news editor at ABC News and before that, she was editor-in-chief of celebrity news at American Media. She has also written feature articles for Rolling She's Stone, Teen She's Vogue, Forbes and Hollywood She's Reporter.