Folklore is a never-ending gift: ancient stories passed down through generations, twisting and turning and evolving over the years. And moviemakers have long mined them for plots. The lighter, happier folklore can be turned into children's movies and romantic comedies, stripping away everything but the fairy tale (we see you, Disney).
But folklore can also be put to use for darker purposes. Asian horror in particular is famous for its takes on folklore and its sister genre, urban legends. Europe also has more than its fair share of scary stories told in the dark dating back centuries, so here's a list of the most effective horror films with their roots in European folklore.
15
November (2017)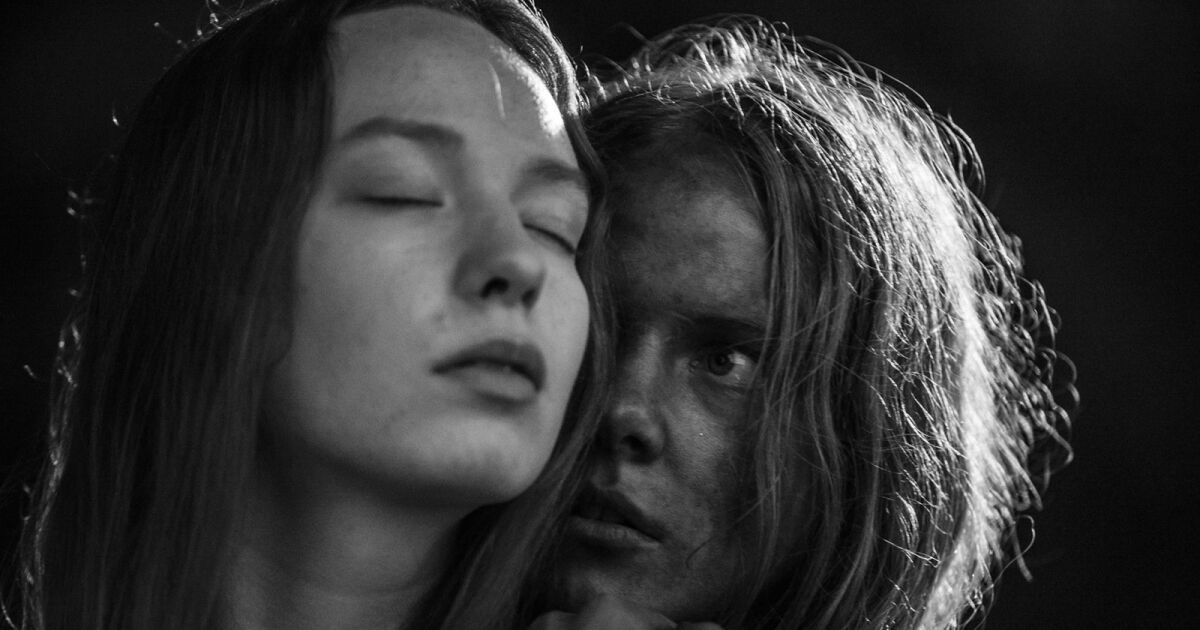 If there was ever a place for folklore, it's a village in 19th century Estonia. Spirits, werewolves, the Black Death, you name it. Life is so harsh in the mythical village that (akin to The Witch) making a deal with the Devil is the smart choice. A young woman is in love with another villager, but he in turn is in love with a visiting (and sleep-walking) baroness. The love triangle goes awry with love potions, advice from witches, and werewolf transformation all acting at cross-purposes. Souls are tricked and traded and lost, and if you're expecting a happy ending with all this dark folklore, you'd be wrong.
14
Trollhunter (2010)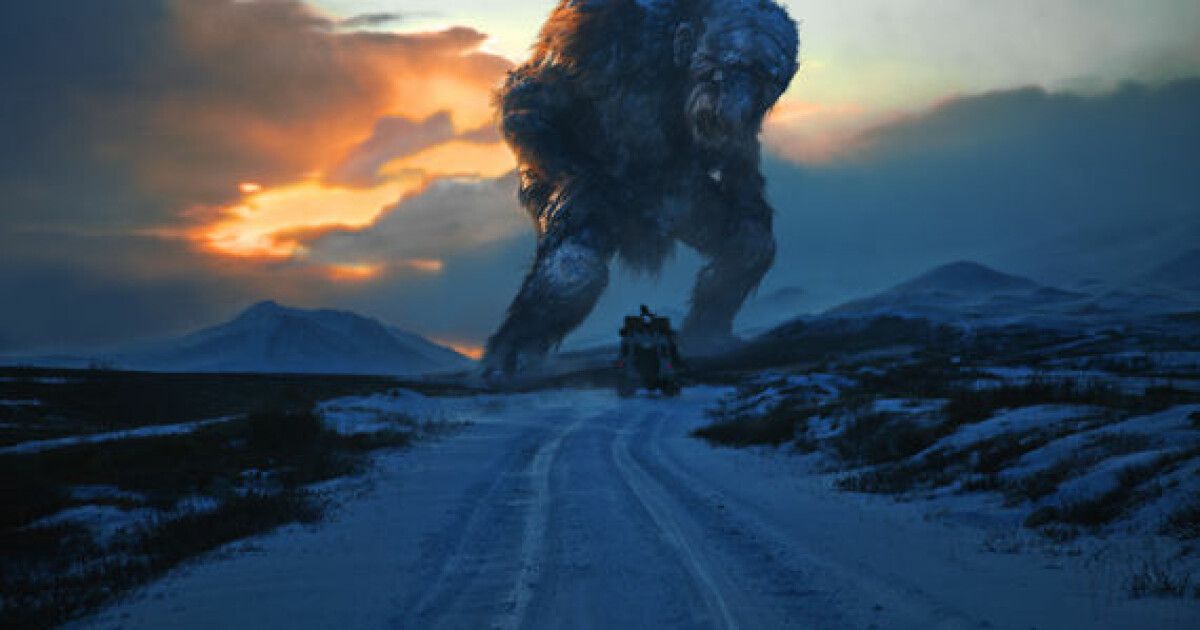 The folklore is right there in the title: In Norway, there is an awful lot of folklore surrounding trolls. They're large and slow, and they like to eat rocks, but they will also eat people in a pinch. The film is a mockumentary wherein some students set out to make a film about a possible bear poacher, before realizing that he is indeed hunting trolls. The students decide it's worthwhile to continue with the project, which is ultimately a terrible idea. The wry and funny take on attitudes to folklore in the modern era is a real gem that still manages to throw in some genuine foreboding.
Related: These 10 Indian Folklore Horror Movies Are a Must-Watch
13
Men (2022)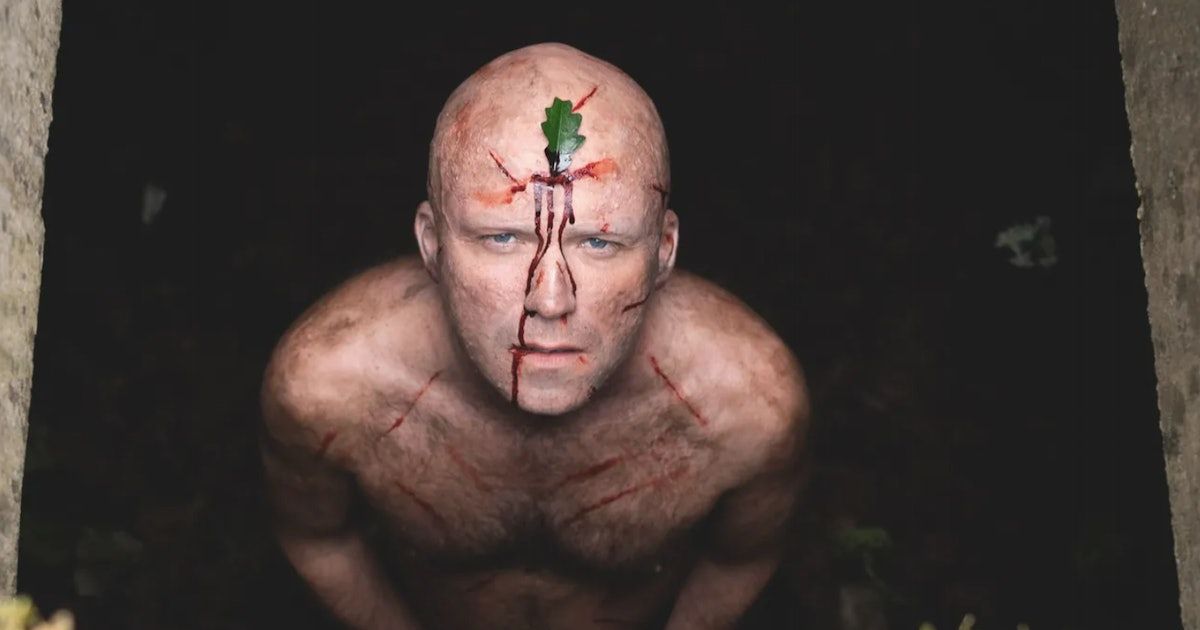 It's hard to overstate the creepiness of a movie that stars an infinite number of Rory Kinnear. He plays every male character in the small English village that Jessie Buckley's Harper retreats to in an attempt to recover from a personal tragedy. While wandering alone, Harper visits a church where she sees images of the Green Man, an old pagan symbol of rebirth, which one of Kinnear's characters plays out to incredibly visceral extent at the end of the film, and a sheela na gig, an exaggerated, overtly sexualized representation of a woman. The folkloric allusions are not especially clear, but the film maintains an overall aura of there being something utterly unsettling in this place of quaint and verdant beauty, and a ritualistic horror of some ancient inevitability being acted out ad nauseum.
12
Errementari (2017)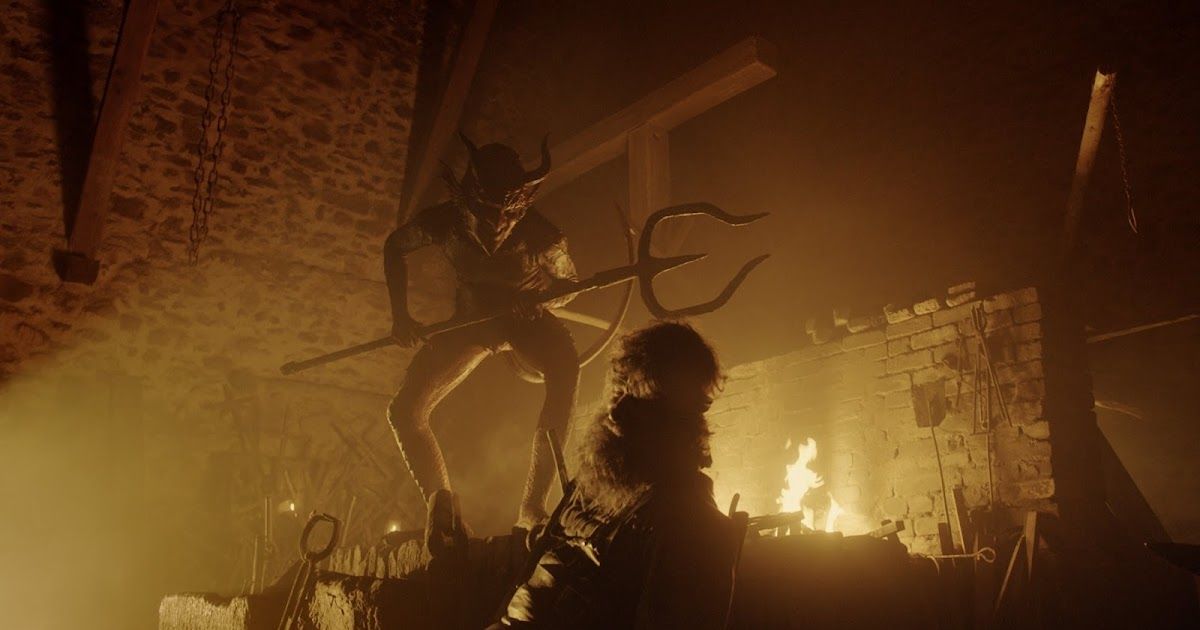 You've got a million films "ripped from the headlines", well, this 2017 period horror is ripped from folklore. Specifically, from the Basque version of an Indo-European folktale known as The Smith and the Devil, which is known to be one of the very oldest European folktales, dating back possibly as far as 6,000 years. It's basically the story of a blacksmith who cheats the devil out of the deal that was made for his soul. Errementari, or The Blacksmith, is set in 1835 during the first of three Carlist Wars (civil wars in Spain dealing with differing attitudes towards the monarchy). The role of the blacksmith is given to a former rebel soldier who made a deal with the devil to survive the war and see his wife again, and now must make a renewed deal to save a saintly yet scarred orphan girl, traveling to Hell and back.
Related: Best Folklore Horror Movies from the Last Decade
11
Viy (1967)
This nightmarish, Soviet-era horror film is based on a heavily folklore-influenced novella by the incomparable Nikolai Gogol. A group of seminary students take shelter for the night with an old woman, unaware that she is actually a witch. Chaos ensues, with sacred circles and skeletons, the walking dead, and above all, Viy: a demon of demons feared by all. Interestingly, although Gogol said this particular character came from Ukrainian folklore, there is little evidence to support it, and it's likely that he made up this part. But that detracts nothing from the horror of a monster who needs his demon minions to move his eyelids for him.
10
Lamb (2021)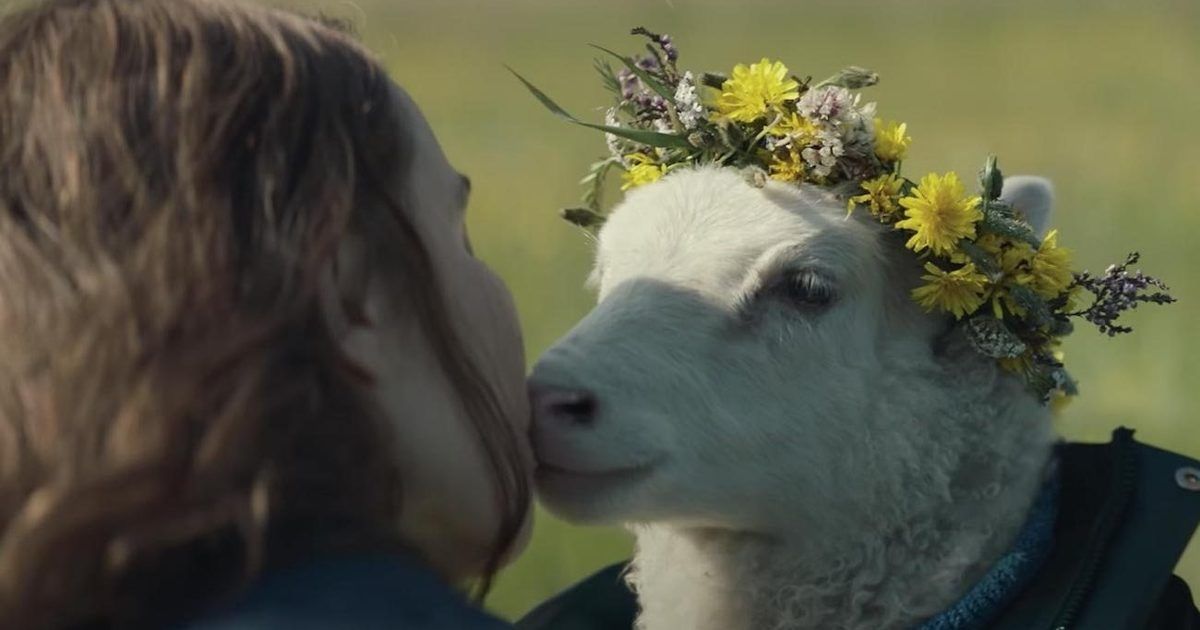 Numerous fairy tales start out with a couple or woman longing for a child (Thumbelina, Rapunzel, etc.), and this quiet, beautiful Icelandic film does the same. Noomi Rapace and Hilmir Snær Guðnason live and work on their sheep farm, and when a sheep/human hybrid infant appears seemingly from nowhere, they decide to raise her as their own daughter. But what holds true in fairy tales holds true here: when you wish for something so hard, something will be expected in return. The lamb-child's sheep mother proves herself to be a nuisance that must be dealt with, and the couple's behavior to protect their 'child' gets increasingly out of control. It's revealed that the true father is a fearsome half ram/half man, hearkening back before fairy tales to the satyrs of Greek mythology.
9
Lair of the White Worm (1988)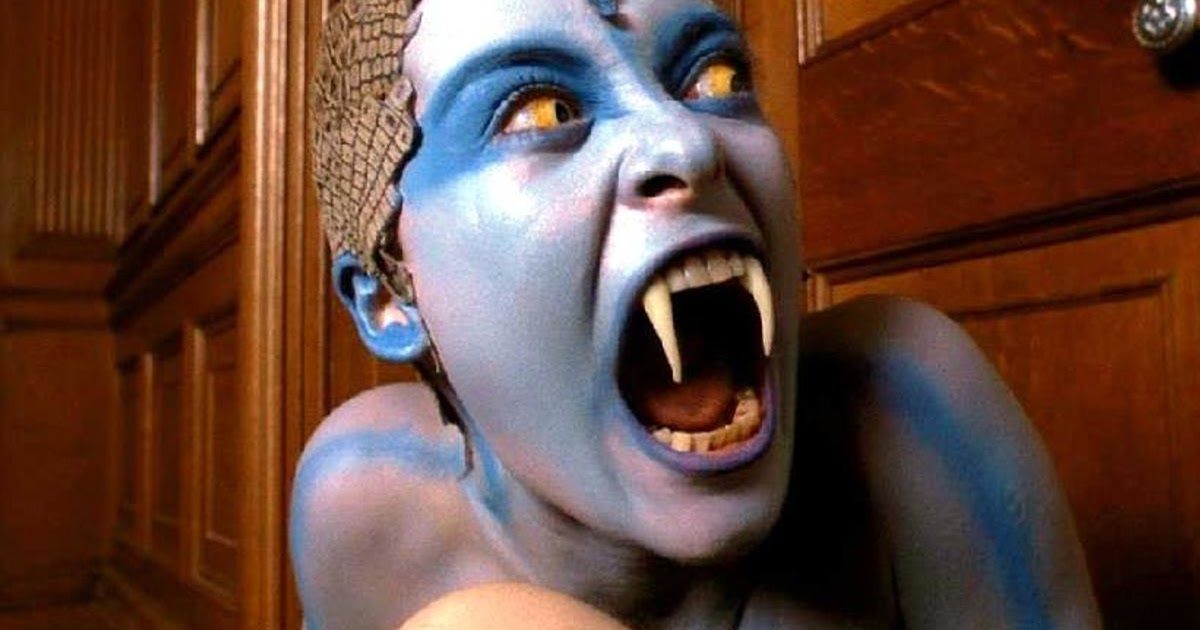 You'll be forgiven if you haven't heard of this lesser-known Bram Stoker novel, but you should rectify things by seeing the film that was loosely based on it. Starring Hugh Grant, Amanda Donohoe, and Peter Capaldi, it's probably not what you're expecting until you see Ken Russell as the director. Russell supplemented the novel material with the English folktale of the Lambton Worm, basically the story of an enormous worm that terrorizes the countryside until its eventual vanquishment, although it does make sure to leave a curse on further generations. An archeological dig in the area reveals possible clues that the myth of the d'Ampton worm, as it's called in the film, is real. There's a sexy immortal snake priestess, human sacrifice, exquisite British manners, and overall the feel of a ridiculously fun B-movie. Don't expect to take this one too seriously.
8
Witchfinder General (1968)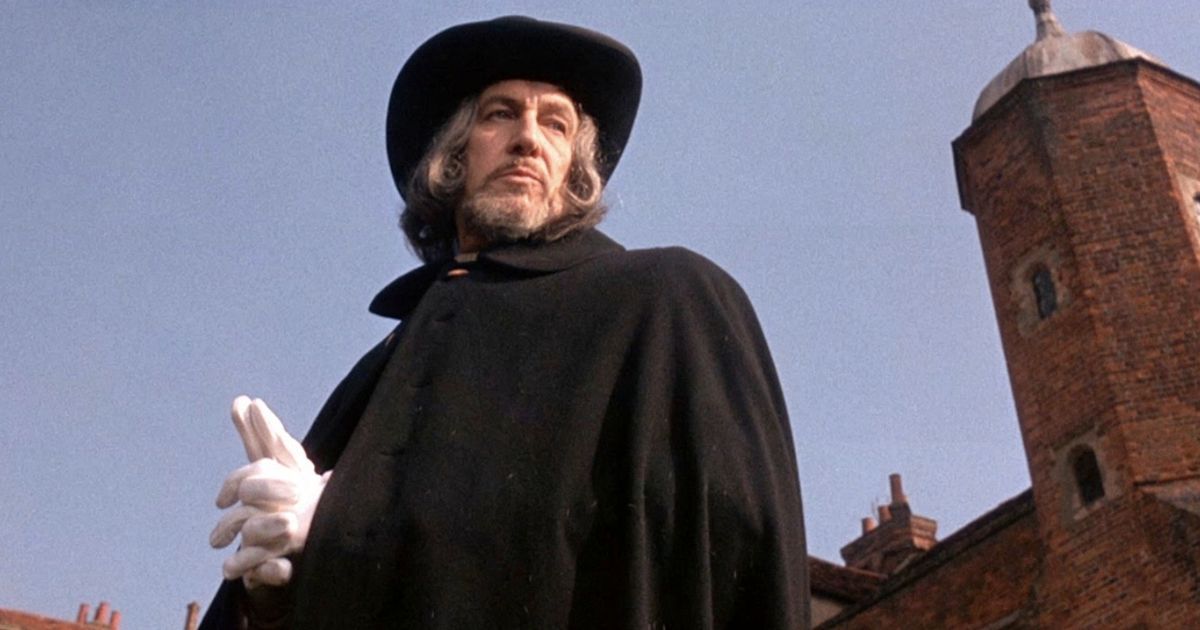 The character played by Vincent Price, Matthew Hopkins, was absolutely real, a self-proclaimed "Witchfinder General" whose antics in England in the 1640s were responsible for an astounding number of executions for the supposed crime of witchcraft. The film may be a fictionalized account, but Hopkins' crimes were real: he and his associates tortured innocent women into confessions of witchcraft, using sleep deprivation, bleeding, the swimming test, and pricking. Price as Hopkins, of course, upped the sinister ante, and the real Hopkins died of tuberculosis, not ax mutilation like in the film. It's gory and violent and over-the-top, but so was the practice of witch-hunting.
7
The Babadook (2014)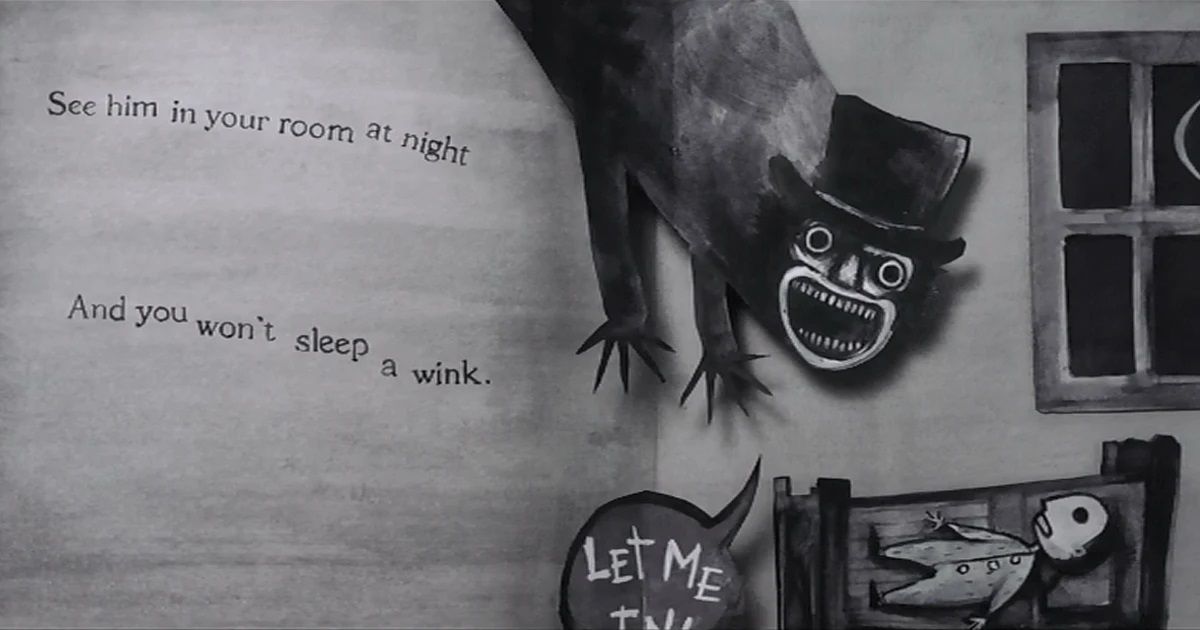 Australian director Jennifer Kent had a hell of a debut with this 2014 horror story about a monster from a pop-up book that begins to menace a single mother and child in real life. The monster has a lot of parallels with an infamous character from Slavic folklore, the terrifying Baba Yaga. She's on the villainous side, often deformed, and just might want to eat your children. Mother and son Amelia and Sam seem particularly susceptible, still weighed down by the grief that left Amelia widowed and Sam fatherless. The monster is able to possess an exhausted Amelia in an attempt to wrestle Sam away from her, but she is eventually able to placate and pacify the monster into an uneasy détente, as in folklore Baba Yaga must be dealt with, and sometimes tricked into submission.
6
The Witch (2015)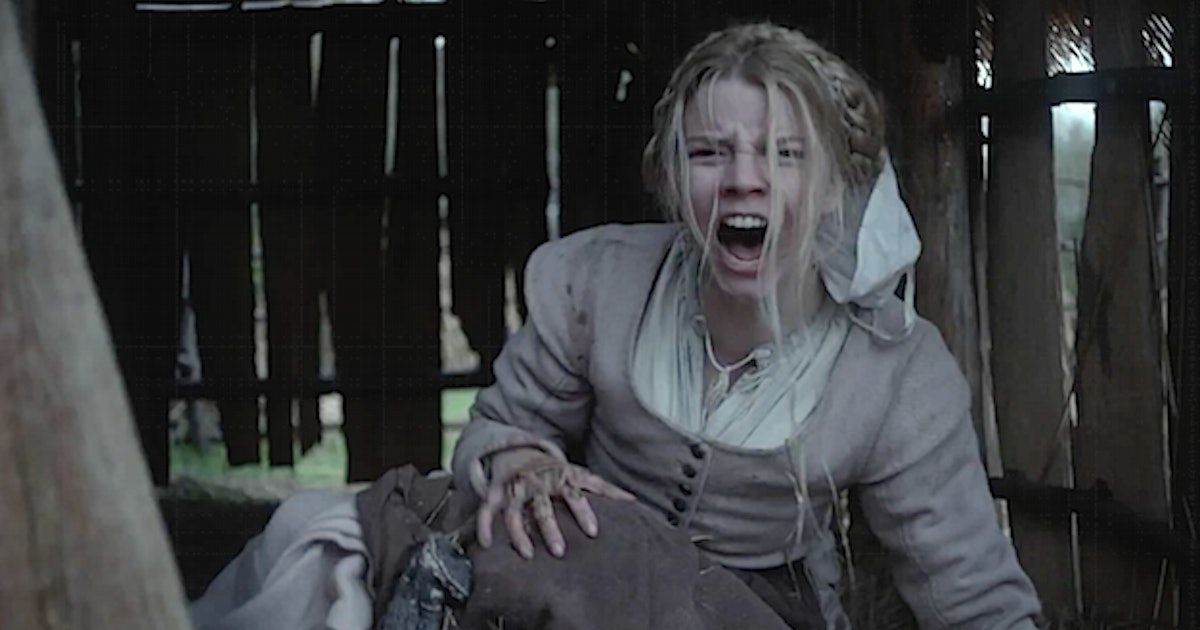 The now ubiquitous Anya Taylor-Joy made her debut in Robert Eggers' directorial debut, a tale of a Puritan family who may or may not be under the attack of witchcraft. It presents an interesting duality: on the one hand we have the religious father trying to corral his daughter into patriarchal society, accusing her of being in league with the Devil, but then it turns out that she actually has made a deal with the Devil, who speaks to her through (what it surely the best Billy goat performance on film) Black Phillip. Most films about witchcraft hysteria focus on the plight of the innocent women accused and executed, but The Witch shows us what happens when the Devil seems to be the better option.
5
Nosferatu the Vampyr (1973)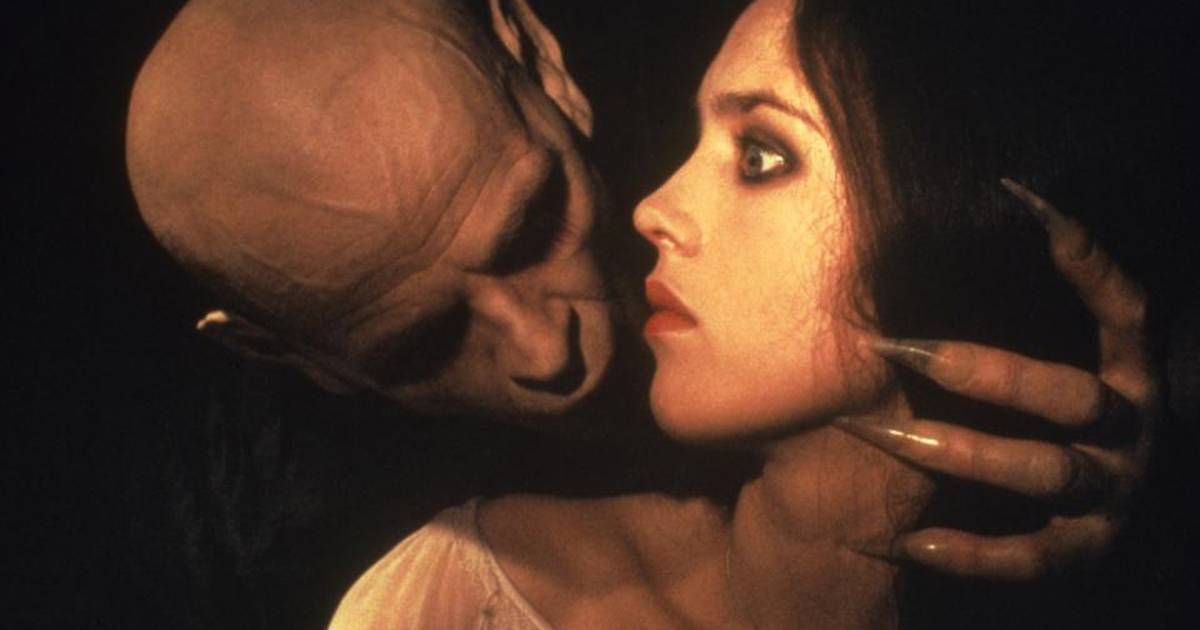 Werner Herzog's 1973 horror was largely an homage to F.W. Murnau's 1922 silent masterpiece, Nosferatu, which itself was based on Bram Stoker's Dracula, although the 1922 filmmakers hadn't actually secured the rights to the novel, and many copies of the film were ordered to be destroyed. Herzog was obsessed with the film, and jumped on his adaptation the moment that Dracula passed into the public domain. Herzog went hard on realizing how it would have looked in Stoker's time, importing thousands of rats to the shooting locations, opening the film with mummified Mexican cholera victims from the 1800s. The film lends pathos to the vampire myth, with Klaus Kinski portraying the title character with the weary loneliness that would go along with living forever.
4
Midsommar (2019)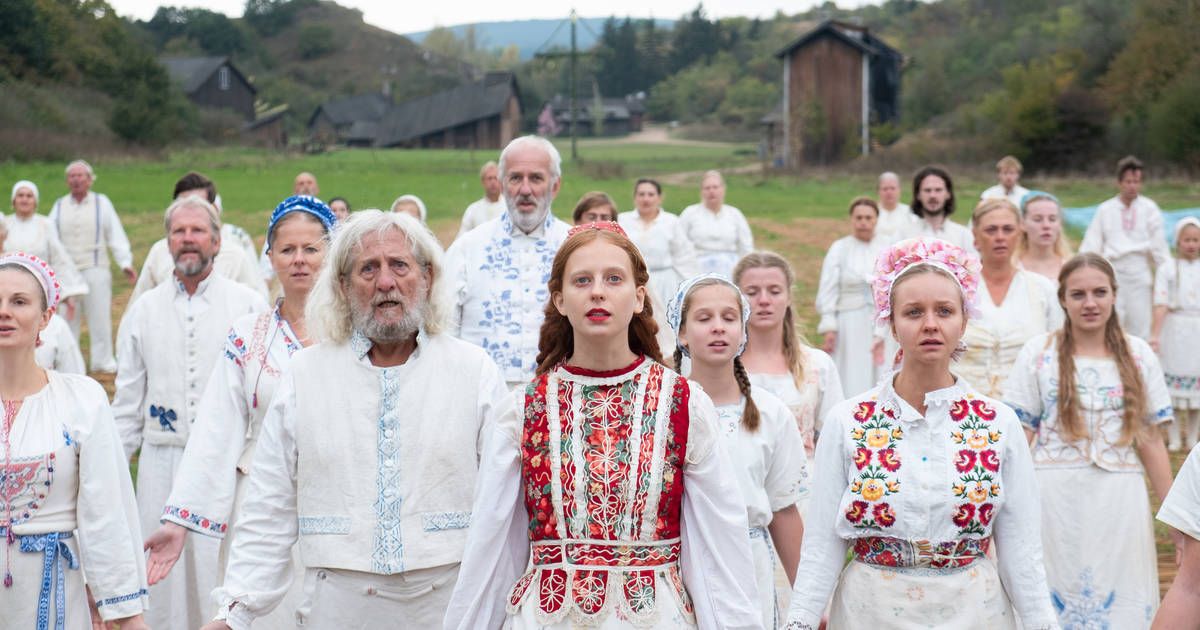 Midsommar definitely benefits from some real Wicker Man vibes, although instead of Celtic pagans, the 2019 folk horror hit is set in a Scandinavian commune that very quickly starts to look more like a cult. What at first seems to be a benevolent, cheerful community that subsists through hard work and team spirit is revealed to get by on the sacrifice of elders, sexual ritual, and the luring in of unsuspecting outsiders. The tradition of midsummer celebrations is a long one throughout Europe, with a mixture of both pagan and Christian roots. Midsommar took the folklore and ran with it, turning it into one of the most emotionally raw and visually stunning horror films of the past decade.
3
Pan's Labyrinth (2006)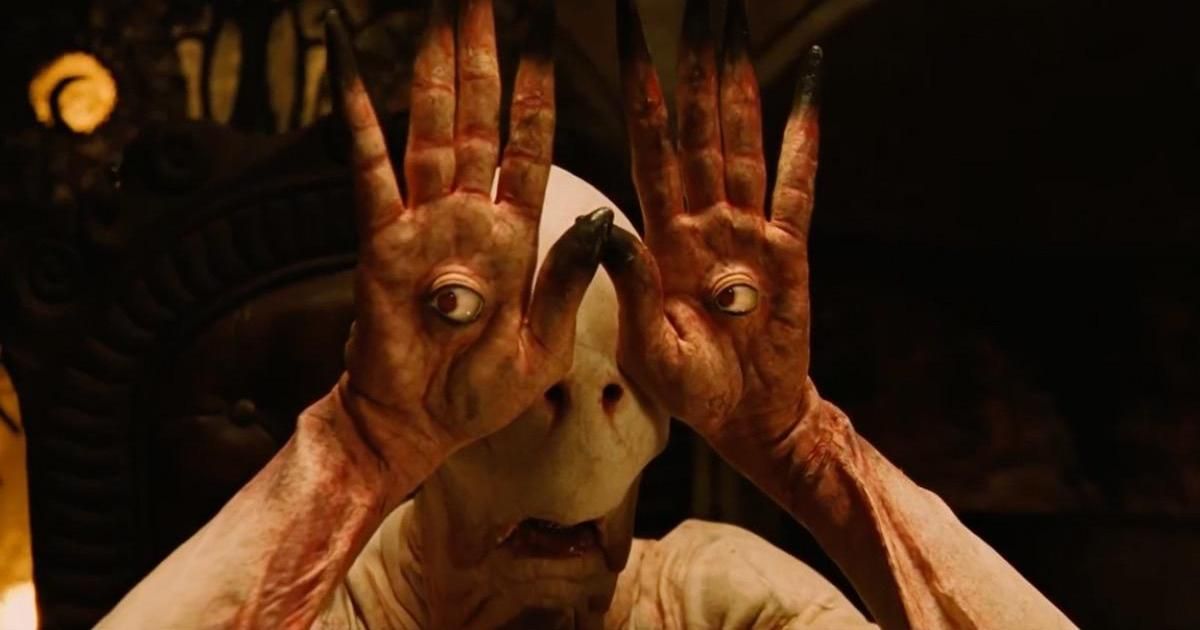 Guillermo del Toro's masterpiece really set the bar high for dark fantasy. It's set in two worlds: the true-life horror of Franco's Spain, and a mysterious underworld that awaits the return of its princess. Bridging the two worlds is young Ofelia, who in the real world worries for her ill mother and the threat of her stepfather, but in the underworld is taken to be the reincarnated princess. Ofelia encounters fauns and child-eating monsters as she battles to complete the three tasks that would restore her to the throne of the underworld. It's a rich, folklore-tinged film from the mandrake Ofelia feeds with blood in hopes of healing her mother to the Japanese yōkai-inspired Pale Man, who has certainly been the stuff of many a nightmare since the film's release.
2
Häxan (1922)
Translated as The Witches, this 1922 silent film from Sweden is the grandaddy of folklore films, done documentary style, and tracking all that has surrounded witchcraft from the Middle Ages onwards. It's split into seven parts: an academic treatise on witchcraft in medieval art and culture, dramatized scenes that lay out medieval superstitions about how women particularly were lured into practicing witchcraft, narrative scenes set in the Middle Ages that showed the interplay of religion and suspected witchcraft (3-5), and a demonstration of how, rather than witchcraft being at fault, the historical witch hunts were much more likely to have been the results of mental disorders and hysteria (6-7). Sadly, the film was not a huge success upon release, but it's widely regarded now as director Benjamin Christensen's masterpiece (he also plays Satan in the film). Its blend of documentary and narrative filmmaking was absolutely ahead of its time, and it's notable that 101 years after its release, it still has the power to shock and inform.
1
The Wicker Man (1973)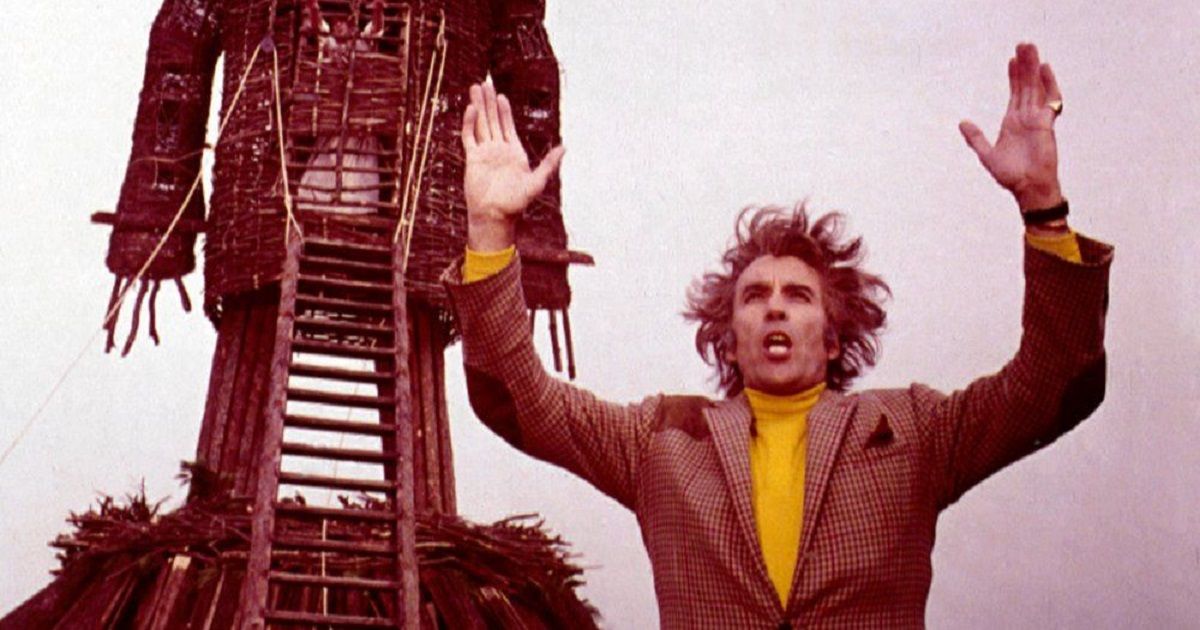 Robin Hardy's cult classic horror is also about a folkloric pagan cult. The possibly apocryphal story of the wicker man itself dates back to the Roman era, and a commentary of Julius Caesar's, which included just one mention of the purported ritual sacrifice of people (criminals, if you could find them) burned alive in a wickerwork structure. Rumors continued about Celtic pagans and druids, but hard evidence is hard to come by, although by the 18th century there was ritual practice of wicker structure burning, just without someone inside. Whether or not the folklore is based in fact, the final scene of The Wicker Man is repeatedly cited as one of the scariest moments ever committed to film.