Sport by Sean Ingle
There has been an audible buzz about Jack Draper in tennis circles for a while. But in 2023 expect the 21-year-old from Sutton in south-west London, who also has a contract with IMG Models, to crash into the mainstream. He certainly has enough of the right stuff, including the whiplash serve and punishing groundstrokes on the court, and the looks and personality off it.
Draper first advertised his talents by taking a set off Novak Djokovic at Wimbledon in 2021, but it was in 2022 that he really made his mark – shooting from No 265 in the world rankings at the start of the year to a career-high 42nd by the end.
Along the way, he has taken several high-profile scalps, including the 2020 US Open winner Dominic Thiem and world No 4 Stefanos Tsitsipas. He still needs to improve his fitness and ability to see out big games, but when he does, anything is possible.
His fellow Brit Cameron Norrie says he is "sure" Draper "can easily get into the top 10". Expect Draper to make bounding strides towards that goal in the coming months.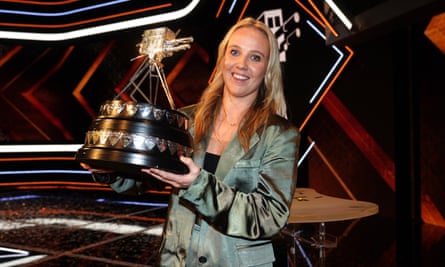 It may feel as if footballer Beth Mead has already made her mark. Not only was she the player of the tournament and golden boot winner as England's women footballers took the Euro 2022 title, she also deservedly won the BBC Sports Personality of the Year and was made an MBE this weekend in the new year honours list. That she was able to achieve all this while her mum suffered with terminal cancer was testament to her talent and resolve.
But Mead will once again be a face to watch throughout 2023 – especially with the Women's World Cup taking place in Australia and New Zealand this summer.
The bookies have made England second favourites behind the USA; however, before then there will be plenty of scrutiny on Mead, given that she suffered a serious anterior cruciate ligament injury in November. But while she faces a race against time to make the World Cup, history shows it is unwise to bet against her – or her England team.
Incredible though it may sound, there are barely 18 months before the Paris 2024 Olympic Games get under way. They promise to be spectacular, with the opening ceremony staged along a 3.8-mile (6km) stretch of the River Seine, the beach volleyball opposite the Eiffel Tower and the equestrian contests at the Palace of Versailles. And in 2023 we will get a taster for what is to come, as qualifying events begin in earnest.
The most intriguing of these surely comes in breakdancing – or breaking, as it is officially known – which will feature in an Olympics for the first time in 2024. The competition to compete, however, is exceptionally fierce with only 32 dancers worldwide – 16 male, 16 female – guaranteed a place.
Breaking's emergence as an Olympic sport is quite a leap from its origins in the emerging hip-hop culture of the Bronx in New York in the 1970s. However, it follows the Olympics' trend of trying to appeal more to younger audiences, with surfing, skateboarding, sport climbing and 3×3 basketball, which all made their debuts in the Tokyo 2020 Games, held in 2021, returning for 2024.
Technology by John Naughton
To my mind, 2023 looks like being more like 1993 than any other year in recent history. Early that year, programmers Marc Andreessen and Eric Bina released Mosaic, the first modern web browser, and suddenly the non-technical world understood what this strange "internet" thing was for.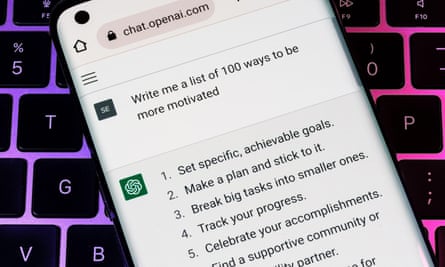 We've now reached a similar inflection point with AI – artificial intelligence – which is really the tech industry's name for an arcane technology called machine learning. Until now, most people hadn't a clue what it was about, or indeed what it was for (except, perhaps, automating jobs). But in 2022 a new variant arrived. It's called "generative AI" – machine-learning systems that can generate plausible artefacts. The Midjourney program, for example, can create an image in response to a prompt such as: "Draw a picture of JK Rowling as an astronaut".
Until now, most people have regarded these systems as interesting toys. But the real killer app of generative AI has just arrived in the form of ChatGPT, a prototype chatbot that can often – though not always – generate plausible text in response to a prompt. It can write essays, for example. Or, as one US business school professor asked it, design a 12-session syllabus for a master's level introduction to an entrepreneurship class. Or do a thousand other things.
Of course, it can also write plausible nonsense or ostensibly credible propaganda. It has become wildly popular overnight – going from zero to 1 million users in five days. This is because everyone intuitively gets that it can do something that they know is useful but personally find difficult. Which means that – finally – they understand what this AI thing is for.
Expect 2023 to be the year of ChatGPT, therefore. Students will love it. Their teachers will be less keen. How do you grade essays if you don't know whether they're written by students or by machines? Assessment systems that depend on written coursework will have to be radically reconceived. Detecting disinformation on the internet will become much more difficult.
Elsewhere, Mark Zuckerberg will continue to burn Meta's money on his fatuous metaverse project. But boring old Facebook will continue to be a stable and profitable business, partly because it's got your parents, uncles, aunts and grandparents on it. It'll be like Microsoft Office – ubiquitous, dependable and dull.
Oh, and Elon Musk will continue to try to save Twitter by destroying it. Much like the Americans in Vietnam used to destroy villages in order to save them.
TV by Barbara Ellen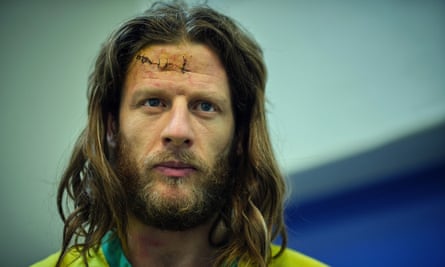 Sally Wainwright's suspenseful drama Happy Valley's return to our screens kicks off a great year for feisty female detectives. The third and final series of the show widely hailed as the UK's Fargo sees Sarah Lancashire again shrugging on the hi-vis jacket as dauntless West Yorkshire policewoman Sgt Catherine Cawood. She's looking at retirement but has to once more deal with criminal psychopath Tommy Lee Royce (James Norton), her late daughter's rapist.
Sky Atlantic's True Detective also returns in 2023. A series with form for prestige leads (Matthew McConaughey, Woody Harrelson, Colin Farrell and Mahershala Ali), it now has Jodie Foster playing a detective, Liz Danvers, in a story set in Alaska. Look out, too, for new BBC One series Better, starring Leila Farzad as a detective compromised by a drug dealer, played by Andrew Buchan in turbo-sinister mode. And, after the death of Nicola Walker's Cassie Stuart, Sinéad Keenan is to appear alongside Sanjeev Bhaskar in the next chapter of ITV's crime drama Unforgotten.
There'll be some key cast changes in this year's controversial Paramount+ reboot of Frasier too. Originally running from 1993 to 2004, the show evolved into one of the lodestars of the sitcom galaxy: a triumph of characterisation and pithy scripts. Not only will Frasier 2.0 be missing Crane paterfamilias, Martin (actor John Mahoney died in 2018), but David Hyde Pierce (Niles) reportedly isn't keen to reprise his character either. Jane Leeves (Daphne) and Peri Gilpin (Roz) will only make guest appearances. Frasier (Kelsey Grammer) went it alone after Cheers – can he pull it off again?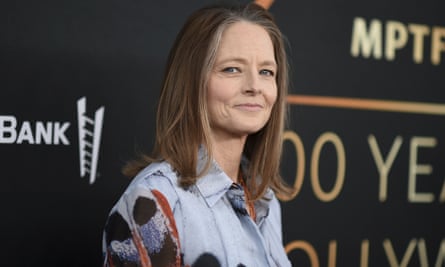 Look out for new faces in 2023. Chaske Spencer gave a stellar turn in Hugo Blick's innovative BBC Two western The English and he's up next in Marvel superhero show Echo on Disney+. Thirteen-year-old actor Lenny Rush had a real breakout moment in Daisy May Cooper and Selin Hizli's dark BBC One comedy Am I Being Unreasonable? The show is back for a new series in 2023 and Rush is also in upcoming episodes of Dodger on CBBC. A second season of the 2022 Disney+ hit The Bear is on the way this year: watch out for Ayo Edebiri, who is a sensitive, micro-expression-fuelled highlight in the note-perfect ensemble cast.
International politics by Simon Tisdall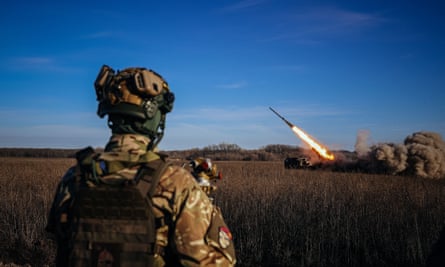 The coming year promises scant relief for the besieged people of Ukraine. Vladimir Putin, Russia's president, claims civilian infrastructure such as the power grid is a legitimate military target. Russian missile and drone attacks on cities will probably continue until at least the spring. If Ukraine's government cannot sustain electricity, heat and water supplies – and it is struggling – millions more Ukrainians may be forced to leave their homes or flee abroad.
A new refugee crisis will add to political strains in European countries already balking at war-related cost of living increases. Russia, too, faces problems with public disillusion. Will Putin's grip weaken? It's 2023's big unknown.
Militarily, the war is nowhere near resolution. Spring offensives by both sides, including via co-opted Belarus, are expected. The prospects for genuine negotiations look bleak. Most people, including Putin, agree that talks are the only way to ultimately stop the war. But no one wants to make the first move. EU and Nato leaders insist they will not force Kyiv to make territorial concessions that reward Russian aggression. Their united stance may crack.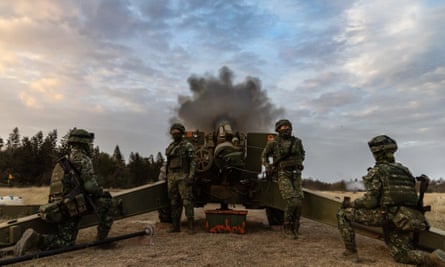 In China, the collapse of the zero Covid policy was a victory for popular protest and free speech but it may also foreshadow a lethal uptick in cases of the disease among unvaccinated citizens. The U-turn was also a political humiliation for Xi Jinping, China's autocratic president, that undermined his aura of omniscience. Xi is also grappling with economic and debt problems exacerbated by falling global demand and mismanagement. Like dictators throughout history, he may look abroad to distract attention from his domestic failures. After 2022's rising tensions, this could be the year Xi resorts to force to fulfil his oft-stated ambition to conquer Taiwan.
Israel's newly elected government, which includes far-right politicians in key positions, could face a fateful moment. The prime minister, Benjamin Netanyahu – a veteran hawk – has repeatedly threatened to attack Iran's nuclear facilities but has been blocked so far by the US, which rightly fears the consequences.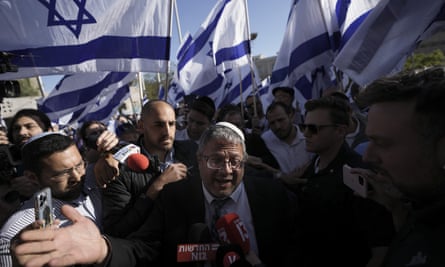 Yet if the west's 2015 nuclear deal with Tehran finally collapses, which looks probable, the focus will shift to further punishment of Iran, including possible military action. That in turn would intensify the existing Iran-Israel standoff in Syria and Lebanon, further aggravate tensions in Gaza and the occupied territories, and possibly suck in Russia and the Gulf states.
Anti-regime protests in Iran, led by young women, are destabilising the country. Continued unrest may cause the mullahs to lash out in unpredictable ways, at home and abroad. But the chances of a successful second Iranian revolution look remote after sweeping, brutal crackdowns.
Culture by Vanessa Thorpe
Not every mention of the big book of the new year refers to Prince Harry's Spare, out in January, or even to Salman Rushdie's triumphal publication of Victory City a month later. Pundits are also excited by the debut novel from British-Nigerian author Ore Agbaje-Williams, already billed as the bookshop equivalent of Michaela Coel's TV hit I May Destroy You. Set on one day, The Three of Us is a dark, funny tale that tackles an uncomfortably familiar question: what happens if your partner and your best friend cannot stand each other? The manuscript, originally written as part of a lockdown challenge, prompted a bidding war.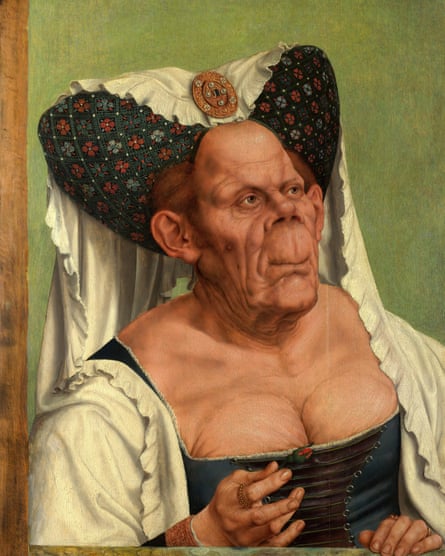 Over in the art world, the fight for equal rights inspires one of 2023's big shows. Tate Britain's exhibition Women in Revolt! is about campaigning female artists. The show charts works from the 1970s to 1990s inspired by domestic, social and political aspects of women's lives, including the Equal Pay Act, Greenham Common protests and the Rock Against Racism movement.
Women are also the focus of the National Gallery's The Ugly Duchess: Beauty and Satire in the Renaissance. The show focuses on the way older women have been represented in painting. Flemish artist Quentin Massys' titular 1513 portrait of a noblewoman, which is also known as An Old Woman, will be on display, paired with its companion artwork, An Old Man, for the first time in 15 years.
Children also get some attention when the Young V&A opens this summer. The former V&A Museum of Childhood in east London's Bethnal Green has been radically reimagined with a £13m investment. The new space will celebrate and inform visitors about childhood and play, and dispel any youthfully wrong-headed idea that exhibitions are boring. The gallery's official mission is to become "the world's most joyful museum".
Politics by Toby Helm
After a turbulent 2022 in which Tory prime ministers Boris Johnson and Liz Truss were tossed overboard and the economy all but imploded after a burst of economic experimentalism by the latter, 2023 cannot surely be as dramatic.
The challenge for Rishi Sunak and Keir Starmer over the next 12 months will be to show they can steady the ship of state. Economic radicalism has gone dramatically out of fashion post-Truss. One theme of 2023 will therefore be the efforts of both men to reinstil confidence in political leadership. Expect duller politics, with premiums on competence, fiscal prudence and claims to greater probity.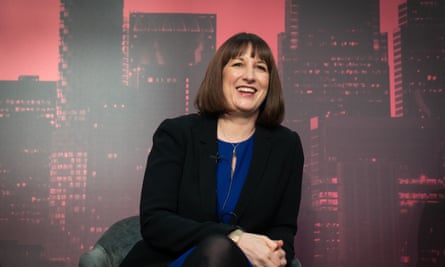 The perilous condition of the UK economy will dominate, along with cost of living pressures. All eyes will be on the contest, which could decide the political colour of the next government, between the new technocratic and middle ground of the chancellor, Jeremy Hunt, and the increasingly confident and competent-sounding shadow chancellor, Rachel Reeves, who is also a believer in tight financial control.
How bad things get economically for the country and how that plays out politically will depend on how deeply we sink into recession, which in turn will rest in large part on what happens in Ukraine.
If the war ends quickly, energy prices drop and inflation falls, the Tories may start to build some kind of green-shoots-of-recovery or war-victory story to tell. But if the conflict grinds on through 2023 and prices remain high, it is hard to see how they can claw back a 15 to 20 percentage point deficit in the polls. The damage to the Conservatives' economic credibility caused by the Truss and Kwasi Kwarteng mini-budget will be difficult to heal in a decade, let alone in the two years or so until the next general election.
Talk of that next election will grow during 2023, with Labour sure to up its demands. The opposition's core messages are becoming clearer: successive years of Tory failure since 2010, capped and encapsulated by that catastrophic mini-budget, which pushed up borrowing rates and has left millions facing increased mortgage payments during 2023.
Into that will feed the failings of a Tory-driven Brexit that will be exploited most loudly by the Scottish National party as it pushes the dual causes of independence and re-entry into the European mainstream.
Watch out too for the newish Reform UK party, formed out of the ashes of the Brexit party and now determined to mop up disgruntled voters on the nationalist right, doing potential damage to Tory chances in "red wall" seats. The Liberal Democrats, meanwhile, will try to maintain their comeback, focusing on winning seats in which they are second to the Tories.
After the storms of 2022, expect politics to assume a clearer, less chaotic form in 2023 as Labour tries to sell itself as a reliable credible party of government after 13 years out in the cold.
Cost of living by Zoe Wood
The biggest fall in living standards since records began is the hellish prediction no one wants to read for the coming year. But, sadly, that is what the Office for Budget Responsibility, the government's spending watchdog, has already divined in the economic tea leaves for Britons in 2023.
How does that stack up, you might be asking? After all, 2022 was pretty terrible. Well, there is a list of fresh woes to consider that includes higher taxes and borrowing costs, half a million recession-related job losses and continuing cost of living pressures.
If you are wondering who will be most affected by the bad news, it could be you, with economists saying those on "middling" incomes will feel the most pain because their taxes are rising, their wages are falling and the government is withdrawing help such as the universal energy bills support scheme.
After last year's cost of living horror show, the worst of the price rises may be behind us: official data points to inflation having peaked at just over 11%. But as Sarah Coles, senior personal finance analyst at financial services company Hargreaves Lansdown, put it, the "journey down from the summit may not be as fast as the nosebleed-inducing ascent", with higher energy and food costs still fuelling inflation into 2023.
The air is also expected to leak out of the UK's gravity-defying housing market, but how fast is anyone's guess. The general view is that prices will fall but there is no agreement on the magnitude – and forecasters have been wrong on this before. This time, though, there are factors such as the jump in borrowing costs that increase the likelihood of a downturn.
The Bank of England has raised interest rates steadily since December 2021 from a record low of 0.1% to close the year at 3.5% (which, of course, after years of low rates, is good news for savers). Just over a year ago, it was possible to lock into an interest rate of less than 1% on a two or five-year mortgage deal, but today the figure starts with a 5, which is bad news for the 1.8 million people whose fixed rate deals end in 2023, with big hikes in their monthly mortgage payments.
Energy bills will also go up again in the spring as the government's energy price guarantee, which has capped typical energy bills at £2,500 this winter, resets at £3,000. There will also be no repeat of the £400 energy bills help for all, with the new cost-of-living support package aimed at pensioners and low-income households. Happy new year!
Lifestyle by Morwenna Ferrier
Integral to menswear yet rarely seen on womenswear, pockets look set to be the big trend for 2023. It's more than 10 years since designer Raf Simons sewed a pocket on a couture Christian Dior gown, yet the freedom to carry your keys on your person – a long-standing feminist issue – isn't something offered by fashion.
But this season, from Miu Miu to Chanel, Isabel Marant and Louis Vuitton, pockets appeared on skirts, jackets and tops. This is partly due to the influence of the return to the 00s – multipocketed cargo pants were on all the catwalks – and social media helped the trend when a Marine Serre unisex khaki green jumpsuit, covered almost entirely with pockets, went momentarily viral after the show. Can we finally throw away our handbags?
A good year for pockets may be a complicated year for bottoms, as laid out in Heather Radke's ambitious new pop culture book Butts: A Backstory, which looks at the history of our behinds through the prism of race, gender and class. Don't be deceived by the peachy emoji on the cover – this is serious stuff. It features Henri de Toulouse-Lautrec's sex workers, diet culture and 1980s buns-of-steel workouts, as well as singer Nicki Minaj and the Kardashians – who most recently changed the discourse around what men supposedly desired and what women supposedly aspired to. What next for bums – and what does this all mean for our bodies?
There is change afoot too for our most vital internal organ in 2023, if the emerging nootropic market has anything to do with it. Nootropics, or smart drugs, are cognitive enhancers that are meant to have a positive effect on your mental ability. They're part of brain care, an emerging wellness category that hopes to do to your mind what Goop has done to your abs.
Born in part out of the pandemic, which arguably put a spotlight on mental health, these supplements, so the idea goes, will replace more familiar stimulants such as caffeine in the search for a sharp mind. They promise better memory, improved focus and higher energy levels, and usually come as a pill or a non-alcoholic cocktail.
No 8, Kin Euphorics and Heights are among the nootropic brands to watch out for if you're curious. As to whether they work, be warned: there's insufficient data on whether they're effective or even safe.
Environment by Ashish Ghadiali
Annual carbon emissions were projected to hit 40.6bn tonnes in 2022 – close to the record level of 40.9bn tonnes in 2019 – according to leading scientists behind the influential Global Carbon Project. It was also reported that we will probably go beyond 1.5C global heating within nine years unless positive change kicks in imminently.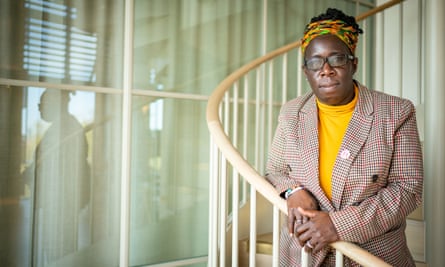 This makes 2023 decisive for climate action, and a potential watershed moment takes place in Brazil on 1 January, when a new presidential term begins for Luiz Inácio Lula da Silva, who saw off the country's outgoing leader, Jair Bolsonaro, in a tightly fought election in October and has promised to protect the Amazon and work towards zero deforestation.
Deforestation, after fossil fuel emissions, is a huge driver of climate breakdown, and the last four years under Bolsonaro's presidency have seen "an area of the Amazon twice the size of Wales" destroyed, according to Greenpeace Brazil campaigner Cristiane Mazzetti.
"Promises by Lula to reverse this are encouraging," said Mazzetti, "but it will not be easy. Environmental crime [which claimed the lives of the Guardian journalist Dom Phillips and indigenous expert Bruno Pereira in June 2022] is out of control. Lula will need to strengthen and empower environmental agencies dismantled under Bolsonaro and re-establish the state's capacity to curb environmental crime."
At intergovernmental level, climate finance will be another priority issue in 2023. Simultaneously, this needs to support the rapid decarbonisation of the world economy, strengthen adaptation to the climate crisis and fund loss and damage (after the establishment of a loss and damage fund at Cop27) in the communities – predominantly in the global south – suffering the worst effects of climate breakdown.
Now known as the Bridgetown initiative, the proposals for how this could be achieved have been formulated by Barbados's prime minister, Mia Mottley, and her adviser Avinash Persaud, and are gaining ground at the world's multilateral institutions. June will be a pivotal moment for this initiative; this is when French president Emmanuel Macron will hold a summit in Paris focused on building support for the Bridgetown proposals and aiming to establish a "new financial pact with the global south" before the G7 meeting in Japan.
Closer to home, 2023 will also see the clean air (human rights) bill move through the UK parliament. The bill is also known as Ella's law, in tribute to Ella Kissi-Debrah, who died at the age of nine in 2013. Thanks to the campaigning of her mother, Rosamund Adoo-Kissi-Debrah, an activist based in Lewisham, south London, she became the first person in the world to have air pollution recorded on her death certificate as the cause of death. This weekend her mother was made a CBE in the new year honours for services to public health.
The bill successfully passed through the Lords last month, with a second reading scheduled in the Commons in February, and if passed will ultimately establish the statutory right to clean air across England and Wales.
Science by Robin McKie
Starship – the first fully reusable heavy-lift launcher, which is being developed by Elon Musk's SpaceX company – is set to make its maiden orbital flight this year. It comprises a "super heavy" first-stage booster and a Starship second-stage spacecraft, with the rocket stages designed to be reused after landing vertically post-launch.
Musk claims Starship rivals Nasa's Artemis launcher system in lift power but will cost only a fraction to launch. He believes the craft will become the main vehicle for humans to return to the moon and then on to Mars. However, Starship will have another rival. The New Glenn rocket – another huge reusable launcher, which is being developed by Amazon founder Jeff Bezos's Blue Origin – is also scheduled to make its maiden flight this year.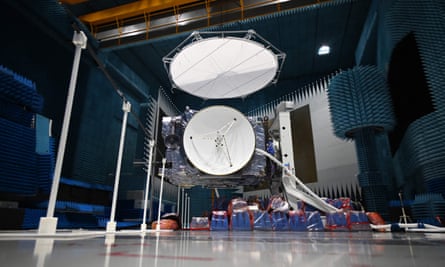 Other intriguing missions scheduled for launch in 2023 include the European Space Agency's Jupiter Icy Moons Explorer, or Juice, which will blast off in April and arrive at Jupiter in 2031. It will study three Jovian moons – Europa, Callisto and Ganymede – whose ice-covered oceans could provide homes for living organisms.
In addition, Nasa is sending a spacecraft to an asteroid called Psyche, which is orbiting the sun between Mars and Jupiter and is believed to be the iron core of a young planet that could reveal secrets about the metallic interior of our own world. The Psyche mission will launch in October and arrive at Jupiter in 2029.
In the wake of the success of mRNA vaccines that helped tame the Covid-19 pandemic in the west, similar attempts to immunise against other diseases are in development. Germany company BioNTech is expected to start human trials for mRNA vaccines against malaria and tuberculosis in a few months, Nature reported last month. The journal added that biotech rival Moderna, based in Cambridge, Massachusetts, also has mRNA vaccine candidates for the viruses that cause genital herpes and shingles.
Scientists have also reported encouraging progress using Crispr gene-editing therapy to treat beta thalassaemia and sickle-cell disease, two of the world's most deadly inherited blood disorders. The technique is being developed by a pair of Massachusetts-based companies, Vertex Pharmaceuticals in Boston and Crispr Therapeutics in Cambridge. During the process, a patient's stem cells are collected and later, using Crispr technology, put back into their veins. Vertex is expected to apply to the US Food and Drug Administration in March for approval to begin trials this year.