The malleability of the detective tale is impressive. From the heights of noir to now – there's always been an appetite for twisty, sleek dramas involving characters of varying intentions. Be it affectionate homages to classic hallmarks of the cinematic style or more revisionist takes on LA-or-otherwise-set mystery dramas – neo-noir is alive, well, and delivering great films fairly consistently. Rian Johnson has demonstrated a very obvious penchant for the whodunit. His Glass Onion smashed it as expected considering the landmark achievement that Knives Out was, but equally impressive in his filmography is his broodier, more arty take on contemporary modern-day noir in Brick. Considering his aptitude for developing interesting characters and even more captivating storylines – anticipation for his upcoming TV series Poker Face is rife. With Natasha Lyonne headlining a stellar cast including Adrien Brody, Ron Perlman, Joseph Gordon-Levitt, Nick Nolte, Tim Meadows, Ellen Barkin, who of course has 80s ties to the genre via classics The Big Easy and Sea of Love, and Hong Chau (coming off a hugely memorable performance in The Menu) – it's set to be a vibrant, likely often comic take on the modern gumshoe setup.
Lyonne herself was eager to tackle a Phillip Marlowe-Esque role – which in itself is a massive hint as to where this noir-inspired "mystery-of-the-week" series is headed. A hardboiled character of the highest order – Philip Marlowe's finest on-screen hour was arguably Robert Altman's 1973 classic The Long Goodbye – which presented its legendary Raymond Chandler creation as a sardonic, shambling, cat-loving sleuth whose skill in solving high-profile cases remained on point. Whether Lyonne's nomadic Charlie Cale will provide similarly funny quirks remains to be seen, but it's a safe bet the show will contain allusions and more than a handful of laughs. The genre is endlessly fascinating for enthusiasts but still, slightly underrated examples of the breezy modern neo-noir are as bountiful as that of its 50s outings (Otto Prettinger's Whirpool and Fritz Lang's The Blue Gardenia are sterling examples of older, lesser-seen classics). From the 90s till now, here are some compelling neo-noir cross-murder mystery flicks to pique interest levels before Poker Face cruises onto screens that may serve as tonal, thematic, and stylistic touchpoints.
RELATED: Rian Johnson Explains 'Poker Face's Episodic Storytelling
Brick (2005)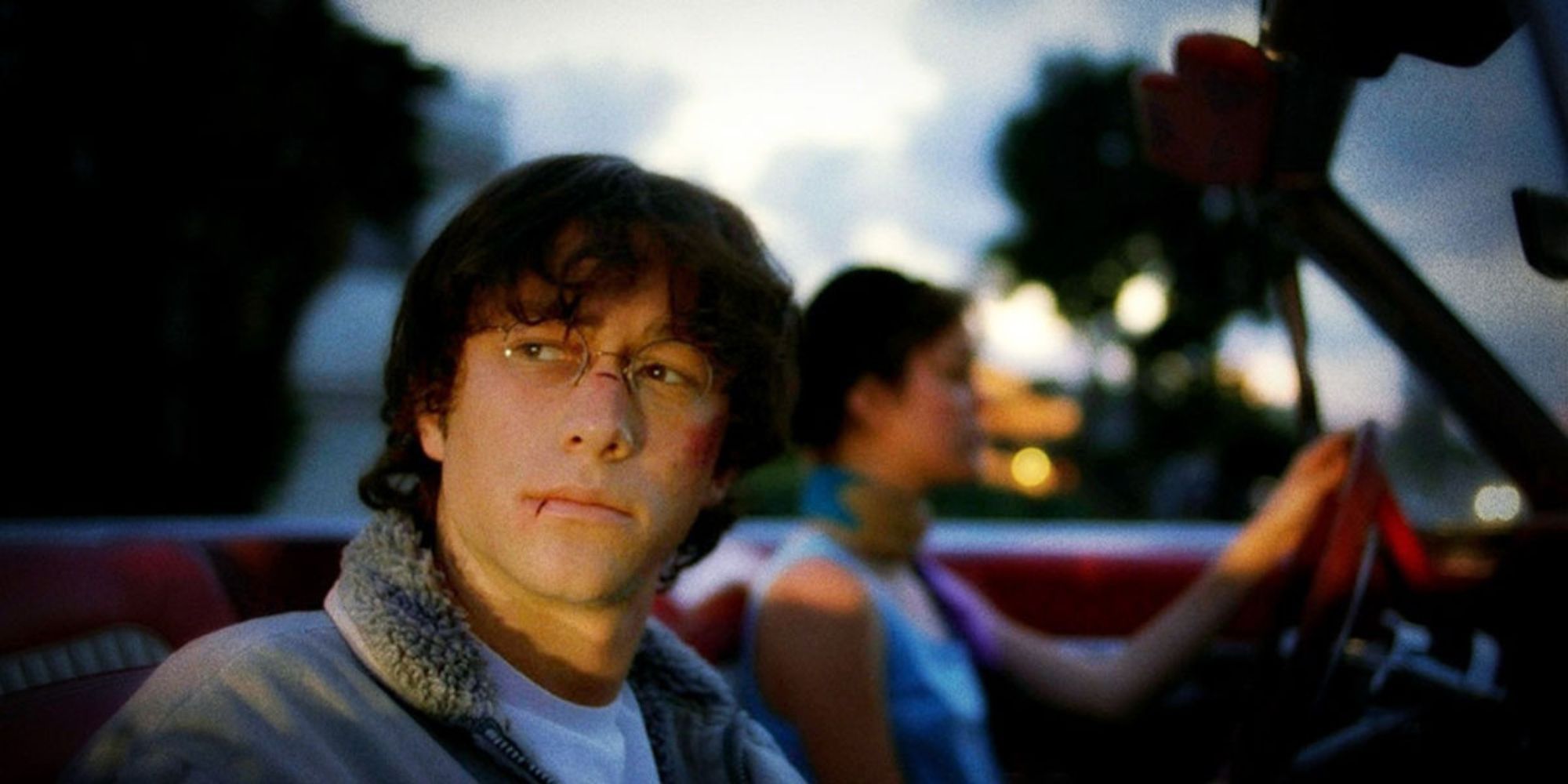 Brick is the perfect entryway into what the modern genre has to offer. Especially considering its then-debuting director and star will take center in Poker Face. Joseph Gordon-Levitt plays Brandon, a gloomy guy in his late teens whose high school days dwindle away in a grim Californian suburb. With his ex-girlfriend missing after he is rebuffed following his response to a note containing a desperate plea from her, he delves into a murky world of drug barons, bullies, and schoolyard tussles to try and decipher her fate. Along the way, he happens upon a potpourri of characters who may have lured her into the underworld. Brick is a highly original film that enmeshes classic hard-boiled style dialogue with a modern-day setting. With phrases like "keep your specs peeled" rattled off with acidic regularity and 35mm photography that evokes the classics of yesteryear, it's a fascinating take on the genre which in lesser hands may not have worked nearly as well. Gordon-Levitt hits the right balance of dogged and poetic and the interesting supporting cast includes Richard Roundtree, Meagan Good, and Lukas Haas as an enigmatic local kingpin known as, you guessed it, "The Pin." Brick is rightly regarded as a cult classic.
Hollywoodland (2005)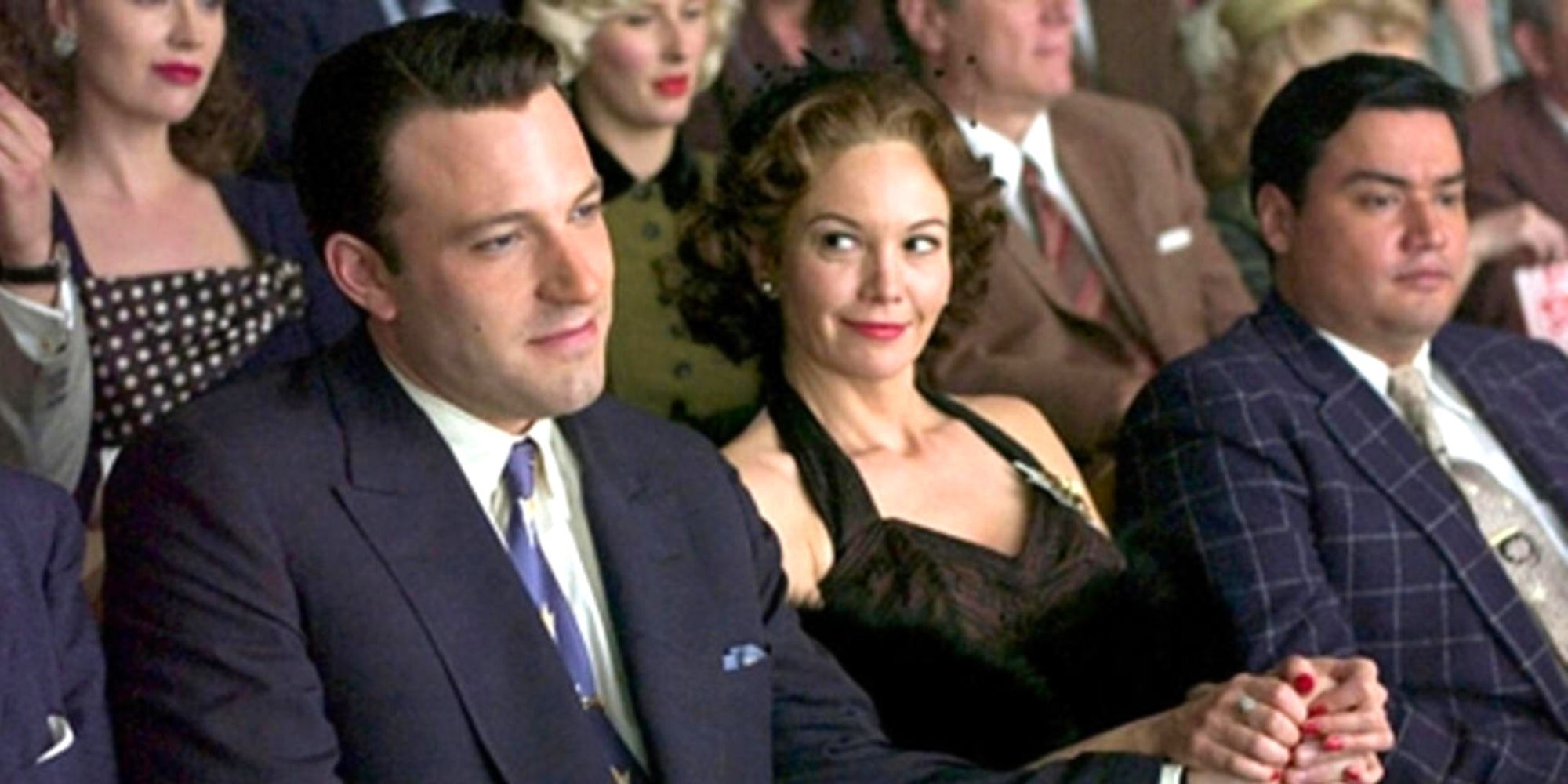 Hollywoodland is an excellent film that uses a real-life incident as the basis for an utterly absorbing mystery in what can safely be described as textbook noir. In 1959, burnt-out private eye Louis Simo (Adrien Brody) wants to make a name for himself. Initially only motivated to raise his own profile, he begins to look deeper into the death of notorious TV actor George Reeves (Ben Affleck) whose case was closed hastily. Simo, embattled yet determined, befriends the late actor's ailing mother and begins to rub shoulders with people on the inside, including his ex-lover Tonni Mannix (Diane Lane), the wife of MGM boss Eddie (Bob Hoskins), to try and extract more clues as to who may or may not have done Reeves in. Unfolding like a 70s neo-noir, Hollywoodland is riveting in its ultimate ambiguity. It raises many questions but seldom has definitive answers. And the desperation of its main characters (all weighed down by baggage) only elevates the drama. There are some tense sequences dotted throughout, including when Simo has a heated conversation with the woman Reeves left Mannix for in Leonore Lemon (Robin Tunney), as well as any and all interactions with Hoskins and his menacing posse. Vacillating between sunlight and shadow, while showcasing some great performances from Brody and a never-better Affleck, Hollywoodland needs to be widely seen. On the pure mystery front – it's one of the 2000s' finest.
Twilight (1998)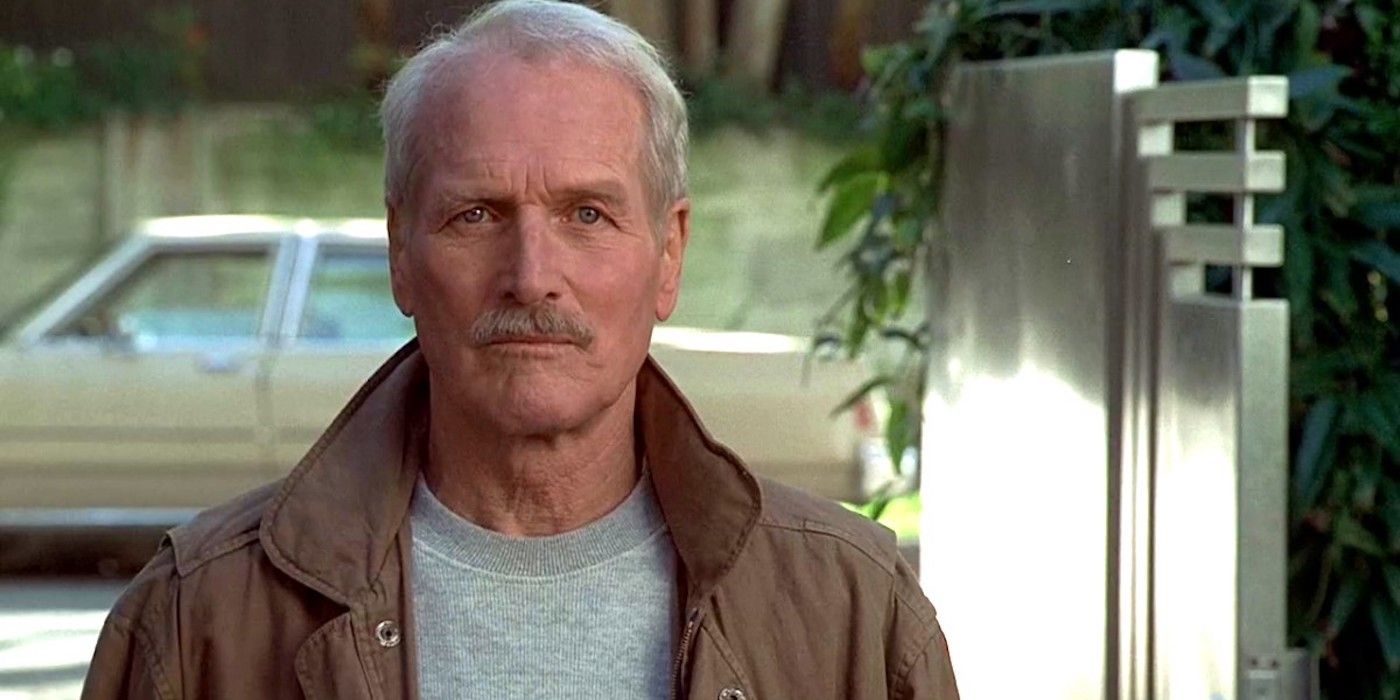 With Twilight, director Robert Benton unabashedly throws it back to the golden age and does so with such style and grace that the film is never anything but a nostalgic treat. Paul Newman is aging ex-cop turned PI Harry Ross, who is tasked with bringing the daughter (Reese Witherspoon) of famed movie stars Jack and Catherine Ames (Gene Hackman and Susan Sarandon) back to Los Angeles from Mexico. Misadventure aside, he succeeds, only to be then led down a dangerous path involving a long-buried cold case. Navigating the glitz of the Hollywood hills and failing to resist the advances of Catherine in his precarious state – Twilight becomes a breezy, economical detective flick punctuated by exciting confrontations from penthouses to the beachfront. Armed with a gallery of interesting support characters including Stockard Channing as a detective, Giancarlo Esposito as a devotee of Harry's, and James Garner as an ex-cop whose humorous exchanges with Harry provide consistent moments of levity – Twilight is a late 90s winner and deserves more attention.
Gemini (2017)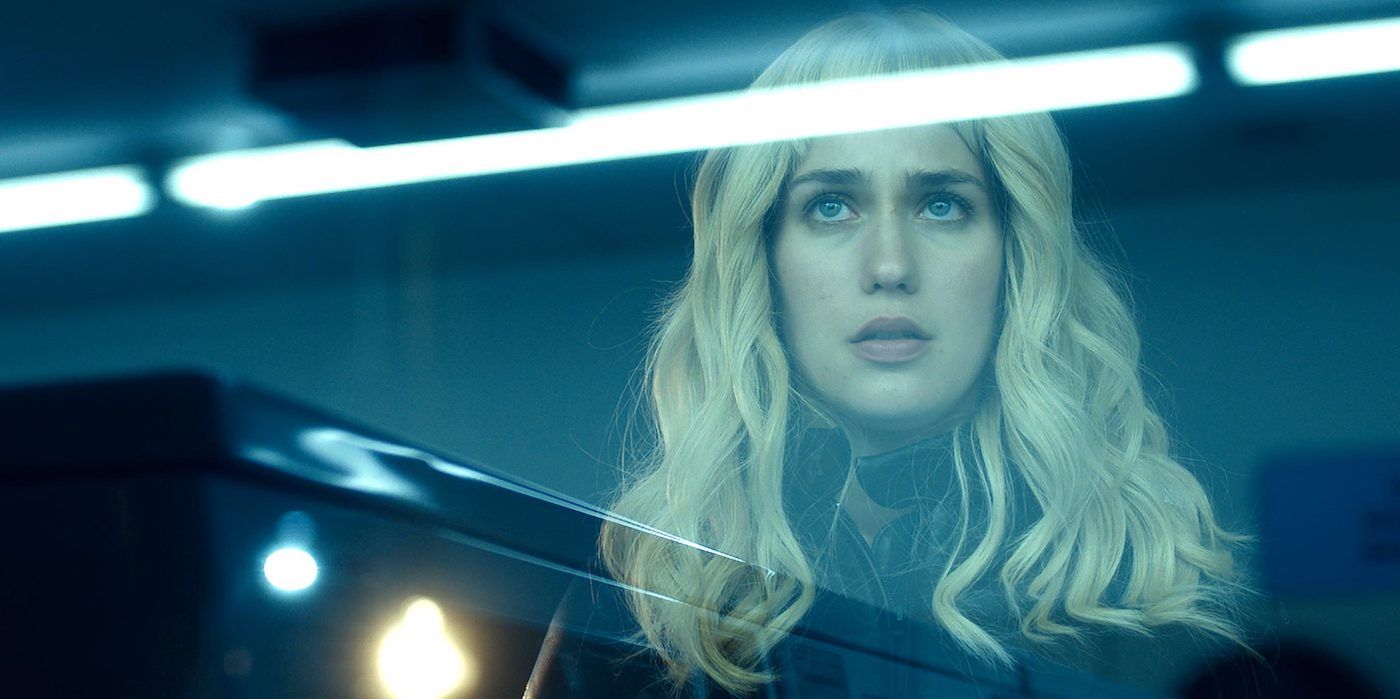 While neither of the leads in this enjoyable flick is a detective, one of the key supports is that Gemini's sparkling mise-en-scene recalls the shimmer of great LA-set mystery yarns. Heather Anderson (Zoë Kravitz) is a renowned actress about to turn down a high-profile script from a high-profile director. Her PA and certified best friend Jill (Lola Kirke) is skeptical, but as a confidante, stands by Heather. Heather is also worried about the recent disintegration of her relationship and fears she is in jeopardy in more ways than one. Sidling up to a fan while out at a diner and deciding to pursue a new, clandestine romance – Heather is headstrong as she navigates life. Before long, though, Heather meets a mysterious demise (apparently) and Jill is forced to confront a barrage of questions from a cop (John Cho) and her ex. Gemini coasts off the back of its strong performances and neatly presented twists. It's ultimately a tale of identity and the characters are brought to life beautifully by its actors. A moody curio – Gemini gives the crime mystery template a bit of a spin while retaining the noir aesthetic and thematic concerns.
Out of Time (2003)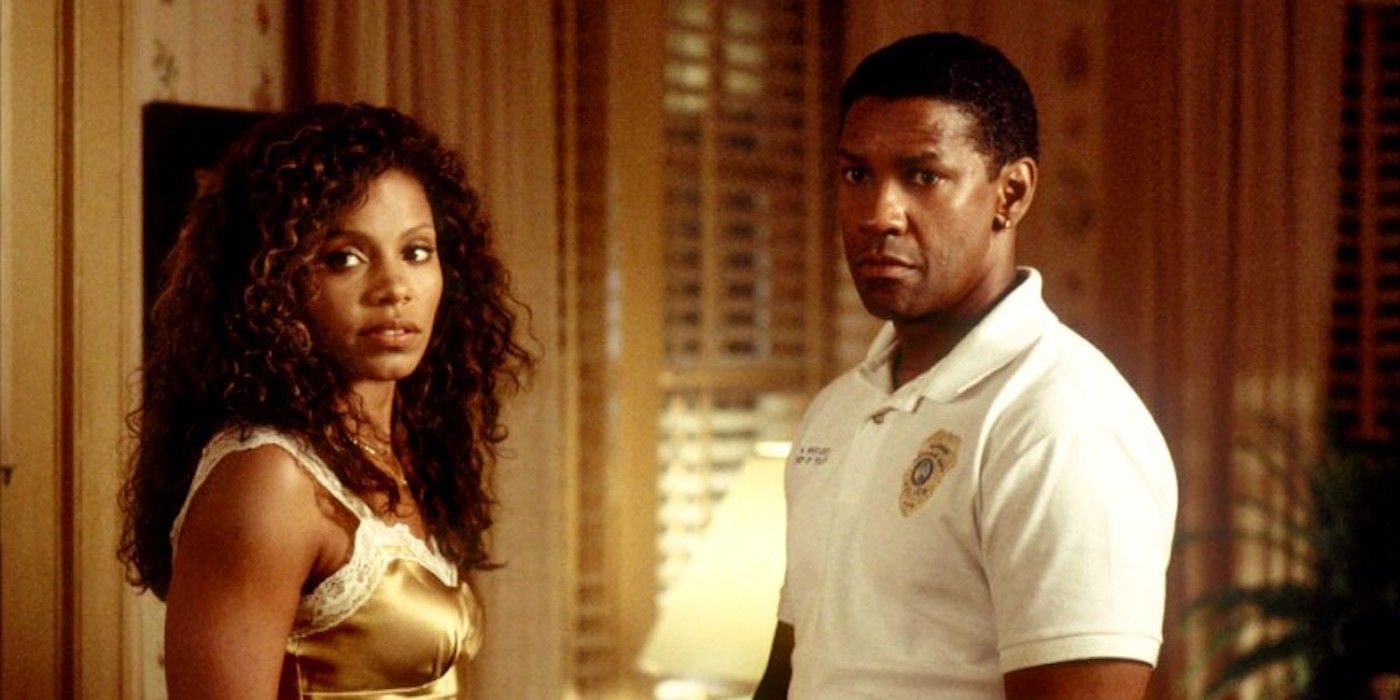 Set among the towering palms of Southern Florida this time and directed by Carl Franklin (whose other similar flicks from the 90s ought to be sought out) – Out of Time is one of the straightforward, pulpy neo-noir thrillers of the 2000s in its fast-paced, breezy appeal. Denzel Washington, in his second collaboration with Franklin, plays a small-town police chief Matt Whitlock, who is in the midst of a divorce. When the woman he's secretly romancing, Ann (Sanaa Lathan). supposedly perishes alongside the man she is officially involved with, he is dragged into an investigation wherein he is the prime suspect (being the newly appointed beneficiary to a lucrative insurance payout). Backdropped by a sweltering setting and using shadow and ceiling fans to create tension and suspense, Out of Time is a sweat-inducing white-knuckler as Whitlock moves to remove all traces of his involvement with Ann while working alongside his detective and still-technically-wife Alex (Eva Mendes). Containing some of the key tropes in a love triangle, double-crosses and a tenacious investigator at the helm, Out of Time (mostly) seethes with excitement.
Dead Again (1991)
Dead Again is a stylish gem. Unfolding in a non-linear fashion – the flick infuses noir with romance and contains a spine-tingling climax straight out of a psychological thriller. It's also a wholly riveting mystery. Kenneth Branagh directs and stars in a dual role here, playing a detective in the modern day investigating the past of a distraught amnesiac woman (Emma Thompson, also playing two characters). When a special form of hypnosis is suggested, it appears the woman is able to recall the lives and experiences of a past couple who may be connected to them, including her physical double, 1940s luminary Margaret Strauss who was bumped off. Dipping into the concept of past lives, the film switches between the 40s and 90s to tell a story wherein its characters may be experiencing two lives at once. The stylistic touch of shifting between moody black and white to color to tell the story while distinguishing the eras works beautifully. Its stars shine, as does its support including Andy García as the journalist who opens the film (and also becomes enamored with Margaret). The ending, wherein the culprit who'd ruined lives decades before is revealed makes for a chilling third act, and it's a glass-shattering breath-stealer. The movie exudes romance while dipping into something truly spiritual while remaining faithful to its noir roots.
A Simple Favor (2019)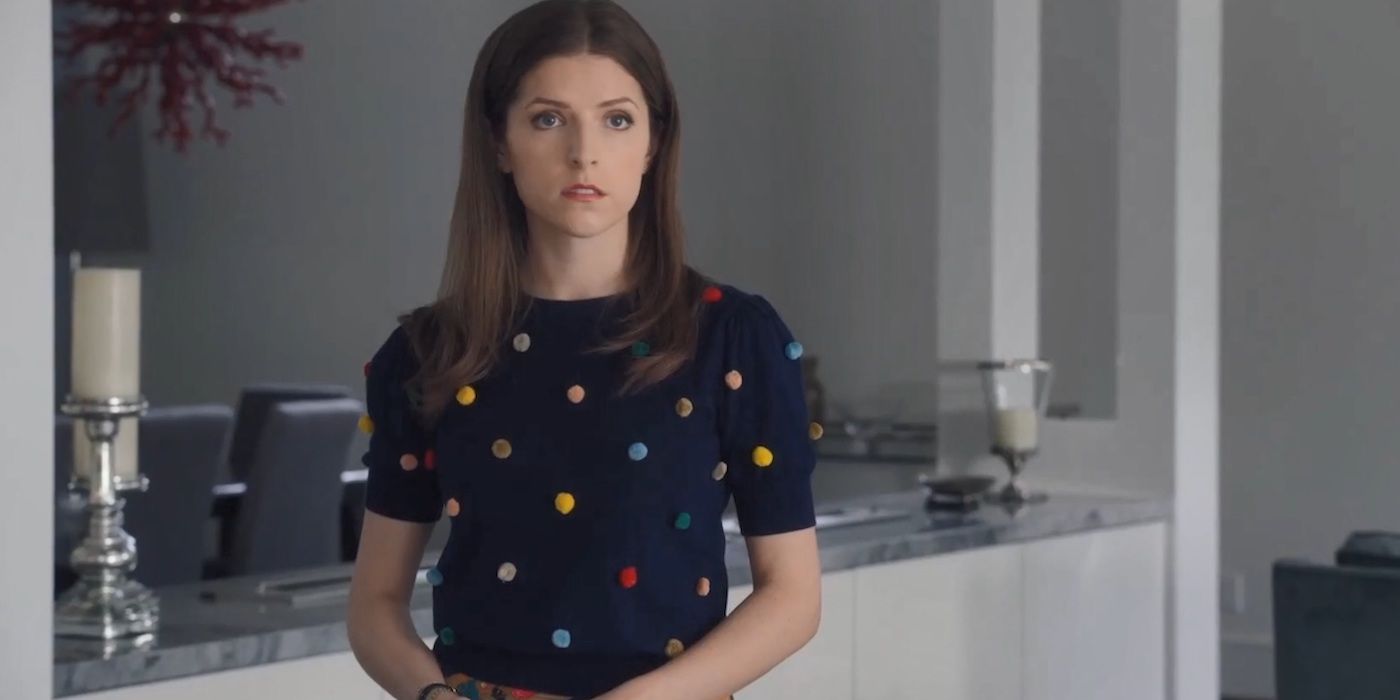 More of a quirky suburban-set murder mystery/black comedy, A Simple Favor is well worth a watch for its relentless pacing and preposterous but entertaining story arcs. Anna Kendrick is the well-to-do widow, Stephanie Smothers. What a name. A doting mom and over-apologetic people pleaser, she runs afoul of Blake Lively's Emily Nelson – a snarky, career-driven type who is more into breaking rules and, you know, taking off for days at a time leaving her kids behind in Smothers' care. She disappears and is presumed dead while her enigmatic husband is fairly absent too. The plot is labyrinthine, as vlogger Smothers takes it upon herself to become an amateur sleuth to unearth the truth behind Emily's disappearance. What follows is a wild travelogue that banks on cutting humor and a barrage of twists and subplots. For, of course, Emily had an estranged sister and financial motivations to "vanish" etc. A breezier brand of mystery, A Simple Favor is dialogue-driven and brisk.
Kiss Kiss Bang Bang (2005)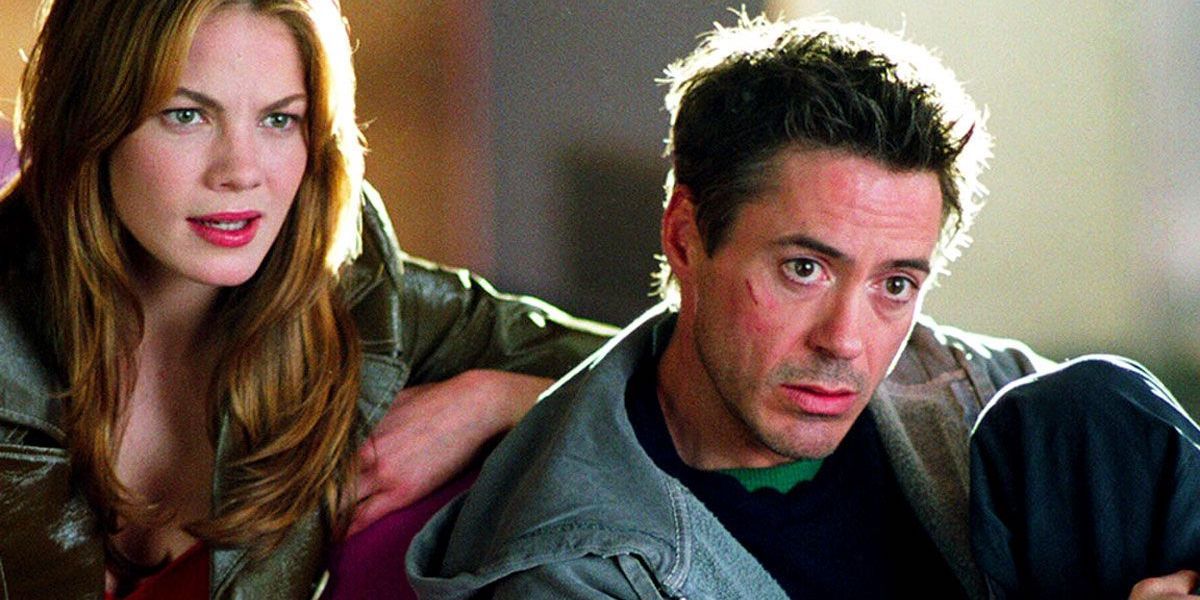 Shane Black has done some work (including buddy cop gem The Nice Guys) and Kiss Kiss Bang Bang is a great take on the neo-noir. Opening with a sepia tone and humorous tongue-in-cheek voiceover, the classic ingredients of the genre are quickly established, albeit with a zany and subversive twist. With intertitles separating the film's segments directly referencing the work of Raymond Chandler's The Lady in the Lake – Kiss Kiss Bang Bang is an irreverent and at times, quite meta flick with a deep affection for movie-making in general. Robert Downey Jr. plays a thief who, whilst fleeing an alleyway, stumbles into a Hollywood audition. He breathlessly delivers a convincing performance for the casting directors who then send him to LA. He meets Perry (Val Kilmer), a PI charged with providing him advice, and an alluring actress (Michelle Rodriguez) before the would-be detective becomes embroiled in an elaborate plot. Come the fourth-wall-breaking conclusion, a detective paperback literally saves a life which serves as an excellent book-end. Pun intended. The screenplay is lightning-paced and many shots (Lockhart standing before faded-out palm trees, clad in a dark jacket) harken back to the classics.