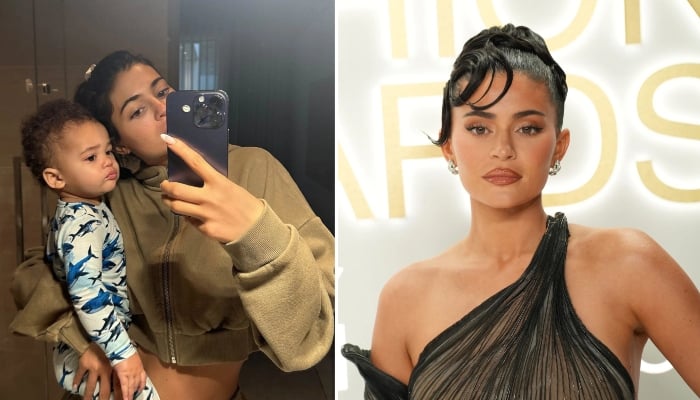 Kylie Jenner took the internet by storm after posting the first photos of her baby boy in his first year of life.
The Kardashian star, 25, received a lot of love and well wishes when she first revealed her baby boy's name.
Kylie answered a fan's question and explained that her son's unique name is pronounced "air."
After the mother of two announced the news, one fan account shared a photo of Aire from Kylie's post, prompting the question, "Do you think it's pronounced Airy or does it pronounce Airy?" I was.
Answering the question, the makeup mogul clarified the speculation by commenting "AIR" alongside a red heart emoji.
Kylie revealed the boy's name mystery ahead of her first birthday on Feb. 2. She posted the photo just two weeks after reportedly splitting from 31-year-old rapper Travis Scott. Did-she also has a four-year-old daughter, Stormi.
Kylie and Travis initially named their son "Wolf", but chose to change his name after deciding it didn't suit his personality.
Fans flooded her post with comments that included sister Khloe Kardashian, model Gigi Hadid, and other stars.