One year ago tomorrow, I enthusiastically wrote that more truly great albums were released in 1972 than in any other year before or since.
To make my case, I cited classic albums by such diverse artists as Aretha Franklin, David Bowie, Stevie Wonder, Miles Davis, Little Feat, Randy Newman, Bonnie Raitt, Chick Corea, Ornette Coleman, Gentle Giant, former San Diegan Frank Zappa and a good number more that indelibly rocked my world in my mid-teens.
So, how does 1973 fare by comparison?
Quite well, thank you, although the role of music in my life changed dramatically that year. What had been an often-shared experience with my band mates and non-musician friends alike suddenly became a largely solitary one. This would prove to be a qualified advantage and an even bigger disadvantage, which I'll elaborate on in a moment.
I still hold firm in my contention that 1972 was a landmark year for albums. But I am happy to acknowledge 1973 was also pretty amazing, if not as pivotal for me as an eager young listener eager to soak up as much new musical information as possible.
Stevie Wonder, Pink Floyd, The Who
It was the year that saw the release of such standout albums as Stevie Wonder's "Innervisions," The Who's "Quadrophenia," Pink Floyd's "The Dark Side of the Moon," Elton John's "Goodbye Yellow Brick Road" and Sly & The Family Stone's "Fresh."
Other similarly timeless albums released in 1973 include Bob Marley & The Wailers' "Catch a Fire," James Brown's "The Payback," Maria Muldaur's "Maria Muldaur," Todd Rundgren's "A Wizard, A True Star" and Paul McCartney & Wings' "Band on the Run."
And that's just the tip of this enchanting sonic iceberg.
The list of 1973 albums also includes Herbie Hancock's "Headhunters," Steely Dan's "Countdown to Ecstasy," Led Zeppelin's "Houses of the Holy," The Stooges' "Raw Power" and David Bowie's "Aladdin Sane."
And don't forget about Judee Sill's "Heart Field," Fela Kuti & The Africa 70's "Gentleman," Paul Simon's "There Goes Rhymin' Simon," the Eagles' "Desperado" and Willie Nelson's "Shotgun Willie."
Or about such formidable 1973 albums as Marvin Gaye's "Let's Get It On," Dave Holland's "Conference of the Birds," Funkadelic's "Cosmic Slop," Lou Reed's "Berlin" and John Cale's "Paris 1919."
A banner year for debuts
It was also a banner year for debut albums.
Bands and solo artists whose first albums came out in 1973 include Queen, Bruce Springsteen (whose second album also came out in 1973), The Pointer Sisters, Frankie Miller, Betty Davis, Lynyrd Skynyrd, the Chaka Khan-led Rufus, New York Dolls, Mike Oldfield, Henry Cow, Tony Rice, Barry White, Average White Band, Aerosmith, Ralph Towner, Garland Jeffreys, Burning Spear, Elliott Murphy, Asleep at the Wheel and San Diego-bred singer-songwriters Tom Waits and Michael Franks.
In addition, 1973 saw the release of memorable live albums by Miles Davis, Ray Charles, Mahavishnu Orchestra, Leon Russell, Genesis, War, Leo Kottke, Ike & Tina Turner, Jefferson Airplane, Mickey Newbury (whose "Live at Montezuma Hall" was recorded at a now-defunct San Diego State University venue), Traffic, Merle Haggard, Jerry Jeff Walker and now-deceased San Diego jazz sax giant James Moody.
Did I own, or even hear, all these albums in 1973?
Of course not.
I was then a junior at Pacific High School in San Bernardino, a city whose most notable distinction at the time was its tear-inducing smog. The money I earned writing monthly album reviews for Overseas Life — a free monthly magazine distributed on U.S. military bases in all the NATO countries in Europe — was enough to pay for a few new albums a month and a pair of new drumsticks.
I did not know then that record companies routinely sent free review copies of albums to journalists, a designation I was pretty sure did not then apply to me. On a whim, I typed a letter on an Overseas Life letterhead to MCA Records in Hollywood requesting a copy of the then-new Wishbone Ash album, "Wishbone Four."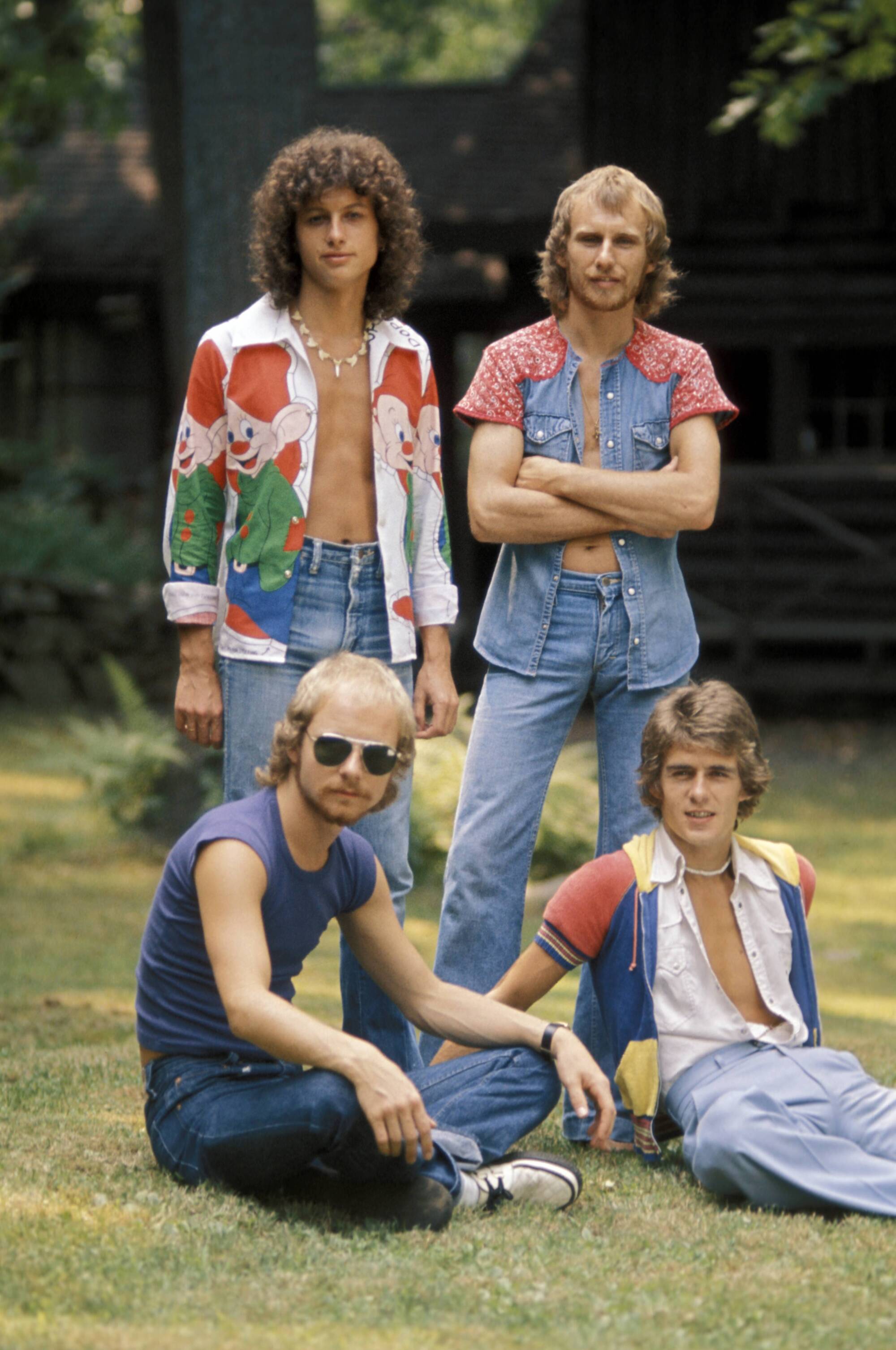 MCA promptly responded by mailing me at least half a dozen recent albums, but not "Wishbone Four."
Instead, they sent the newest releases by some alarmingly sub-middle-of-the-road pop and pseudo-country acts that I had no interest in covering. So, I politely again requested "Wishbone Four," only to receive more albums by similarly alarming sub-middle-of-the-road pop and pseudo-country acts.
At my behest, when my parents and I went to Hollywood a few weeks later to visit my grandmother, we first made a quick stop at MCA Records.
In a move that was either inspired, inane, or both, I strode into the lobby at MCA and handed the understandably startled receptionist a pile of my nearly 20 unwanted MCA albums. They were neatly tied together in a bundle with a note taped to the top on an Overseas Life letterhead. It read: Thanks, but no thanks. Please remove me from your mailing list!
It's unclear what happened to my note, or the albums I returned, but MCA did not remove me from its mailing list. This ended up working in my favor, as I subsequently received review copies of two epic double-albums, The Who's "Quadrophenia" and Elton John's "Goodbye Yellow Brick Road."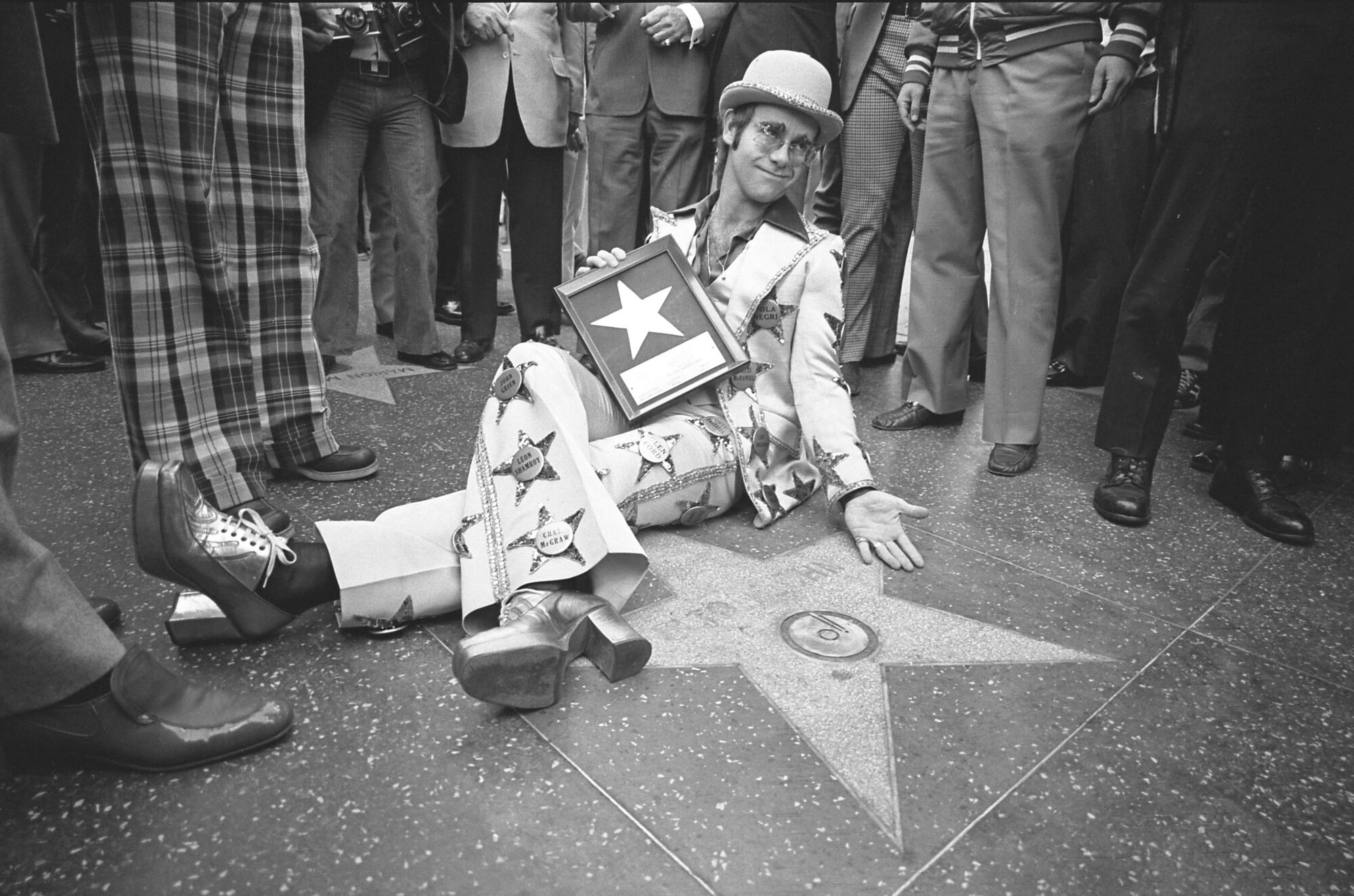 Imports were a must
I added both to my slowly growing collection of albums, which only a year earlier had been increasing exponentially on a weekly basis. The slowdown was the result of several factors, both geographic and personal.
If there was a good, well-stocked record store in San Bernardino, it eluded me in the 16 months I lived there. As a result, my album-buying took place once a month at Tower Records on Sunset Blvd., which my parents kindly let me visit each time we visited my grandmother in Hollywood.
I would first head to Tower's import bins to seek out the latest releases by bands from England and other parts of Europe, including Germany. I had lived, from the age of 7 to 16, in Frankfurt where I had become a rabid music devotee even before attending my first concerts — at the age of 12 — by, respectively, The Doors and Jimi Hendrix.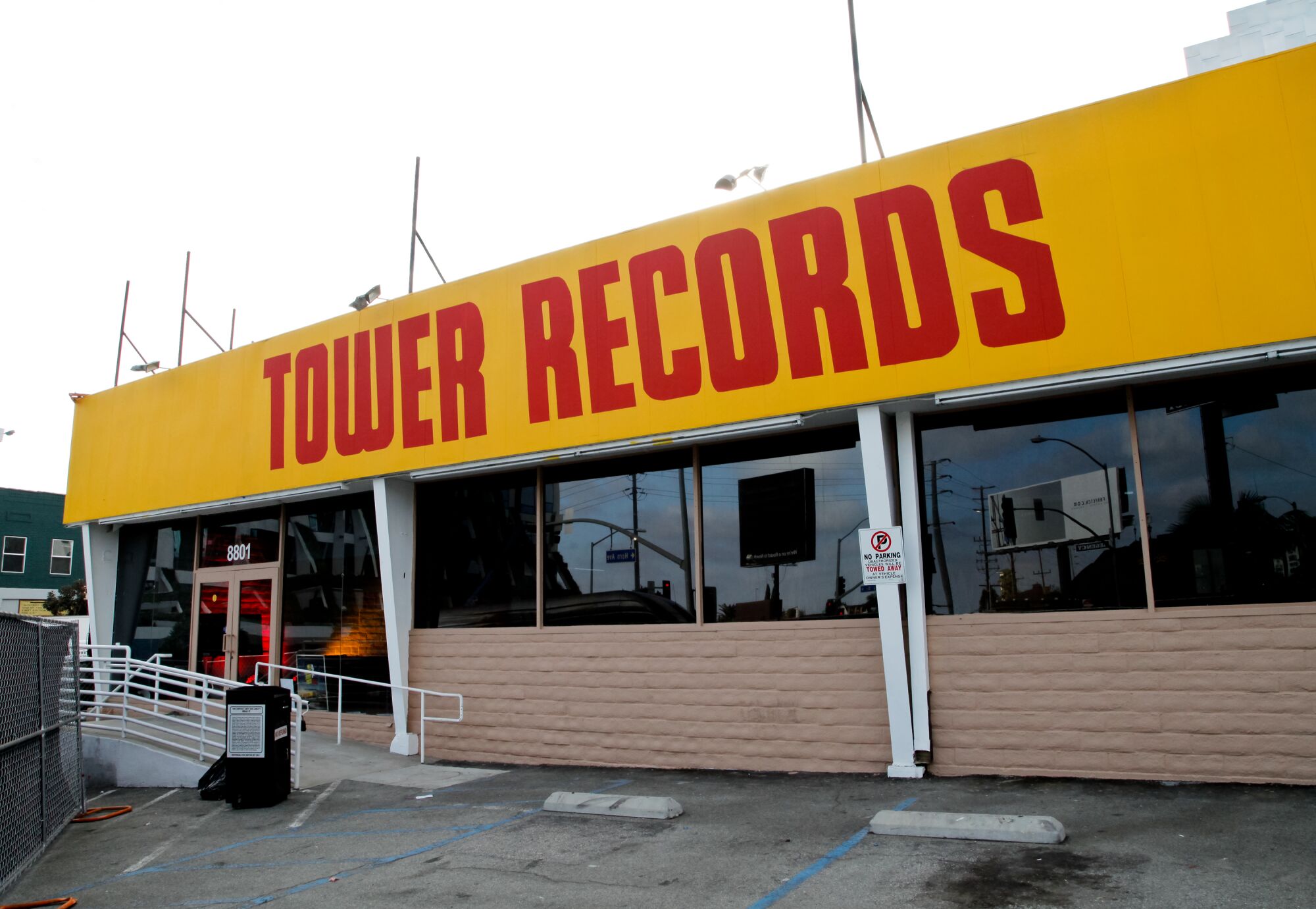 Tower Records is also where I'd buy the latest copies of the UK weeklies Melody Maker, NME and Sounds, the better to keep abreast of new musical developments. Back home in San Bernardino, I regularly read Rolling Stone and Creem magazine, cover to cover, and perused each new issue of Billboard and Downbeat in the school library. My parents subscribed to the Los Angeles Times and I devoured every review by its pop music critic, Robert Hilburn, and jazz critic, Leonard Feather.
Reading aside, my consumption of music became a distinctly lonely one in San Bernardino. While I had some very nice classmates, I had no close friends, let alone any who shared my passions for art-rock, jazz, blues, funk and decidedly obscure music not played on any AM or FM radio stations within hearing distance.
I auditioned for a few bands, but nothing clicked. I dutifully played in the orchestra at school — I can still do Elgar's "Pomp & Circumstance" blindfolded — practiced my drumming each day in my parents' garage and listened to my increasingly treasured albums, alone in my room.
My position as editor of the school's irregularly published newspaper, High Tide, provided a welcome outlet for learning and increased writing opportunities. Sitting in class, I would often have music dancing in my head. Drumming on my legs while walking alone to and from school was a daily routine.
I responded enthusiastically when a student-teacher in my 11th grade English class assigned us the lyrics to the Leonard Cohen song "Suzanne" to interpret, only to quickly discover no one else in the class had any familiarity with Cohen, who I had twice seen perform in Frankfurt when I was a middle-school student.
In addition to my Tower Records visits, my very supportive parents would drive me to L.A. to attend periodic concerts, including King Crimson, The Strawbs and Back Door at the Santa Monica Civic Auditorium and Chuck Berry, Bo Diddley, Joe Walsh and Montrose at the Hollywood Palladium.
But the social aspects and allure of listening to music and sharing it with others — of delighting together in exciting new discoveries and enjoying established favorites anew — was no longer an option.
I listened in solitude and yearned for a musical community that, sadly, didn't exist for me in San Bernardino. That was a key reason I graduated early from high school and moved back to Frankfurt, where I attended more concerts in just a few weeks than I had during my entire 16 months as a largely idle Inland Empire resident.
But my near-monastic life in San Bernardino did afford me plenty of time to listen intently to my albums, day after day. It might be a stretch to say music saved me, but it was a constant companion that enriched me and provided solace and comfort.
Music also sparked excitement and painted vivid aural pictures of places I longed to be, whether real or imagined. And if I chose the right music at the right time, music almost perfectly mirrored and amplified my frustrations and aspirations, be it with an entire album, one song, a well-crafted lyrical couplet or just a few perfectly played notes.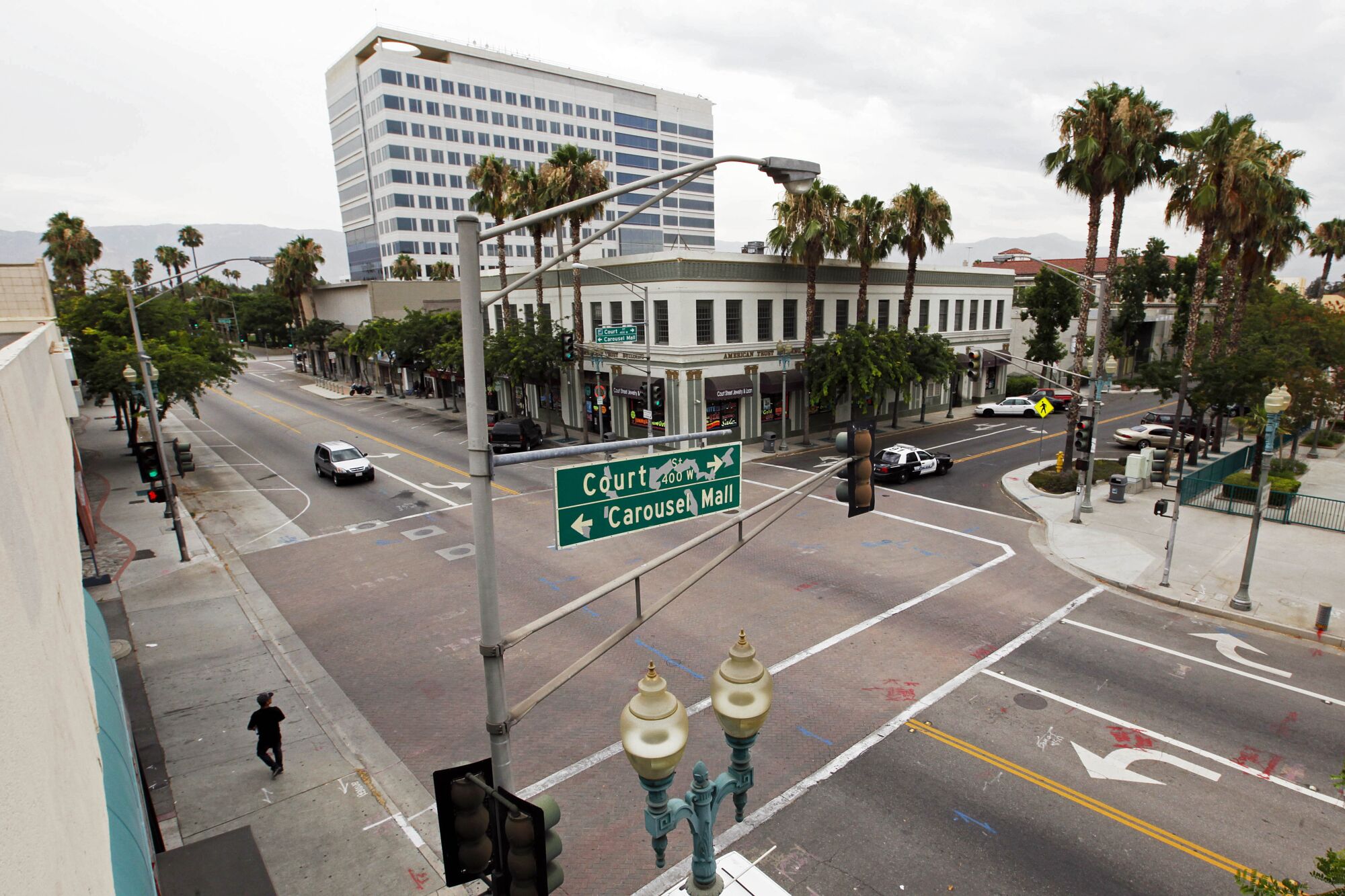 Adios, San Berdoo
My favorite albums from 1973 remain some of my favorite albums today. The reasons have little to do with nostalgia — I was counting the minutes until I could leave San Bernardino and return to Frankfurt — and everything to do with music's ability to resonate, years and decades later, and to reveal different facets with each repeat hearing.
It would be easy to write at length about the brilliance of the best albums released in 1973. But does anyone need me to explain why Stevie Wonder's "Innervisions" is a work of singular brilliance, why Pink Floyd's "The Dark Side of the Moon" remains so popular to this day, or why Neil Young's naked pain on "Tonight's the Night" still sounds so tragically cathartic?
Instead, I have chosen some of the albums that meant the most to me at a time in my life when music meant more to me than ever before.
These albums filled a void that, very happily, soon ended. And they play on for me now, not as a reminder of a lonely time I'd like to forget, but as a reminder of how music can make those times sound and feel a lot better.
Little Feat, "Dixie Chicken"
Little Feat already had two richly promising albums under its belt, but "Dixie Chicken" was when this six-piece Los Angeles band came into its own. Devotees consider it to be the group's finest album, although I hold 1974's "Feats Don't Fail Me Now" and 1975's "The Last Record Album" in equally high regard.
Led by the superb singer and guitarist Lowell George, the group's intoxicating blend of rock, funk, blues, country, Latin and jazz was as seamless as it was intoxicating. The heady blend that resulted was simultaneously earthy and urbane, eloquent and economical, fluid and firm.
Did you know? In 1989, the title track of "Dixie Chicken" inspired a young, all-female Texas country-music group to name itself the Dixie Chicks.
Bob Marley & The Wailers, "Burnin' "
Reggae music was already on my radar, thanks to Jimmy Cliff and Toots & The Maytals. But "Burnin' " put Bob Marley & The Wailers front and center for me.
While I knew nothing then about Jamaica's volatile political realities, the fervor in such propulsive songs as "Get Up, Stand Up," "Burnin' and Lootin' " and "I Shot the Sheriff" was unmistakable. And the combined power of Marley, fellow singer-guitarist Peter Tosh and singer-percussionist Bunny Wailer — both of whom left the band soon after "Burnin's" release — gave the album a powerful triple punch.
Did you know? "Catch a Fire" features two non-Jamaican musicians, Alabama-born guitarist Wayne Perkins and Texas-born keyboardist John "Rabbit" Bundrick. Perkins recorded with the Rolling Stones in the mid-1970s, while Bundrick toured with The Who from 1979 to 2010.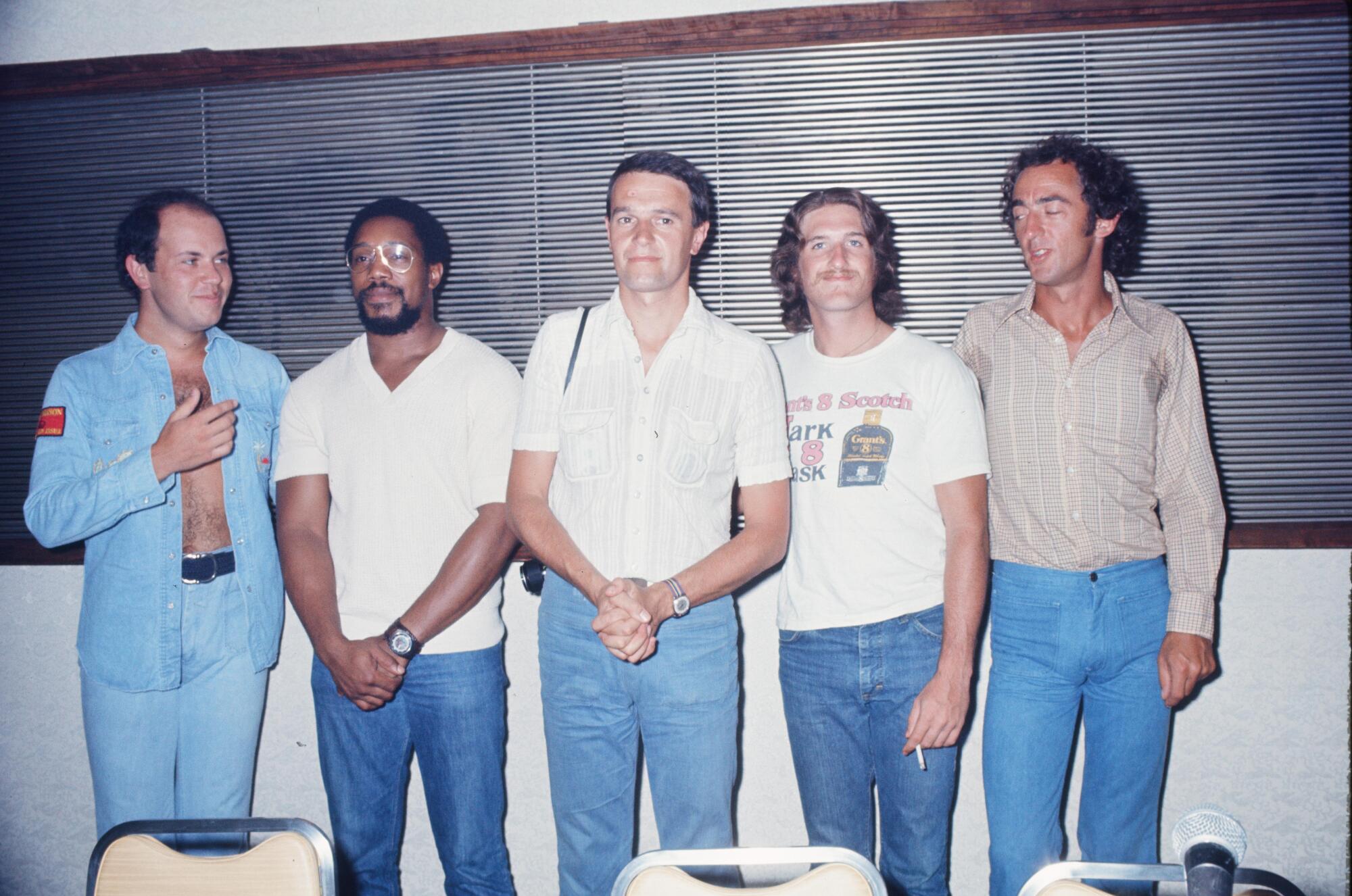 Mahavishnu Orchestra, "Birds of Fire"
English guitarist John McLaughlin and Panama-born drummer Billy Cobham recorded together on Miles Davis' fusion-jazz epic "Bitches Brew" in 1969, so it was not surprising when they co-founded the five-man Mahavishnu Orchestra in 1971. The masterful "Birds of Fire" combined jazz virtuosity with the high-octane power of heavy-metal and the complexity of prog-rock like no album before or since.
Whether ripping through wildly accelerated tempos or performing exquisite acoustic reveries, Mahavishnu Orchestra's music exuded joy and excitement in equal measure. In 1974 in Frankfurt, a guitarist friend and I attempted to play some of the songs from "Birds of Fire" (or, rather, parts of them). We couldn't come close to matching the band's exceptional instrumental command, but we almost matched their intensity, if only for a few fleeting moments, and took pride in doing so.
Did you know? In 1986, former Mahavishnu keyboard wizard Jan Hammer won two Grammy Awards for his theme song for the TV series "Miami Vice."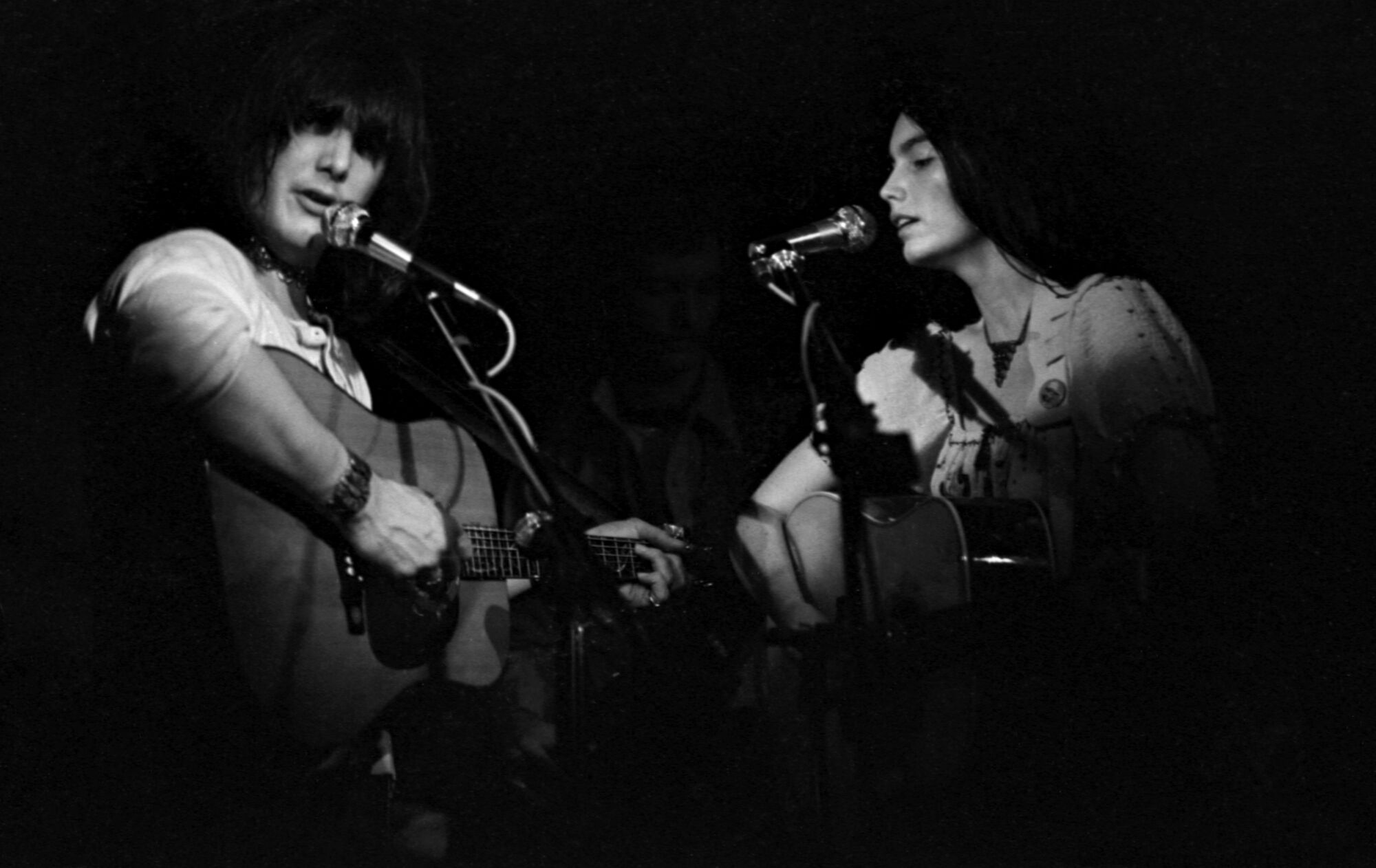 Gram Parsons, "GP"
At 17, I had yet to discover the aural pleasures of listening to Patsy Cline and Loretta Lynn, but the young and then-still-obscure Emmylou Harris provided a welcome entry point.
She did so courtesy of Gram Parsons, who — during his short tenures with The Byrds and Flying Burrito Brothers — helped seed the then-fledgling country-rock and Americana-music fields. Hearing him and Harris sing together in heartfelt harmony evoked chills then. It still does now.
Did you know? Gram Parsons attended Harvard for a semester before dropping out to pursue music. Emmylou Harris attended the University of North Carolina for two years before dropping out to pursue music.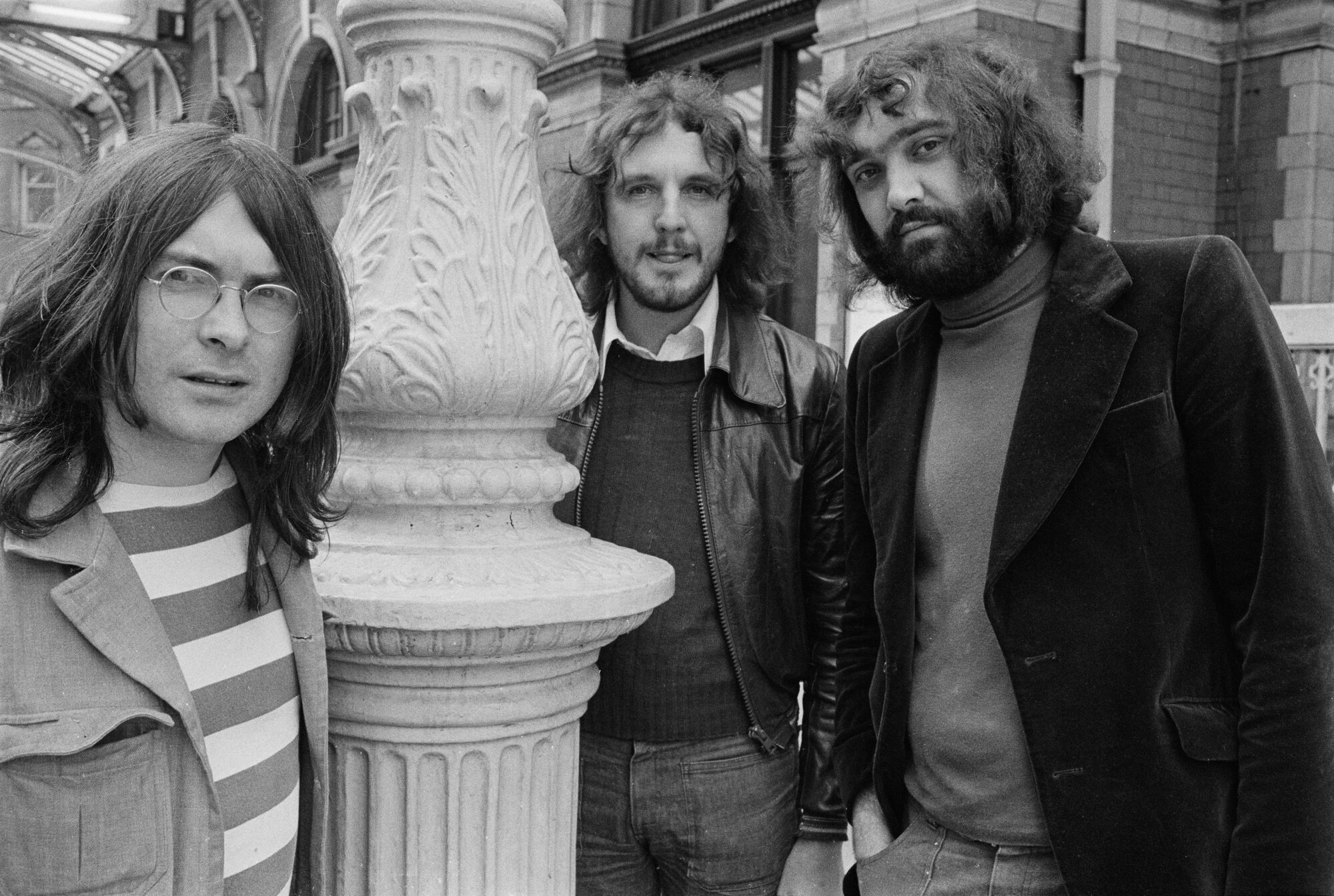 Back Door, "Back Door"
This English trio's instrumentation of electric bass, drums, flute and alto and soprano saxophones was unusual to my teen ears. But the music they made — a unique amalgam of jazz, funk and blues — was as distinctive as the group's ability to play with punk-rock-like velocity one moment and unusual delicacy the next. Their songs were rich in invention yet also marvels of concision; the 12-song album clocks in at just a smidgen more than 30 minutes.
In Colin Hodgkinson, Back Door had a jaw-dropping innovator whose combination of rapid-fire chordal work, improbably fleet runs and finely nuanced accents all but redefined what an electric bassist could accomplish. Fellow bass great Stanley Clarke beamed from ear to ear when I mentioned Hodgkinson during a 2015 interview. "My brother from another mother!" said Clarke, whose band, Return To Forever, shared a London club stage with Back Door for a one-week residency in 1973.
Did you know? Colin Hodgkinson is now Back Door's sole surviving member. While jazz remains his forte, he has recorded over the years with Mick Jagger, The Spencer Davis Group, Whitesnake and Ten Years After. Hodgkinson also co-wrote the Emerson, Lake & Palmer song "Bullfrog."
More favorite 1973 albums: John Martyn, "Solid Air"; The Isley Brothers, "3+3"; Darryl Way's Wolf, "Saturation Point"; The O'Jays, "Ship Ahoy"; Toni Brown & Terry Garthwaite, "Cross Country"; Earth, Wind & Fire, "Head to the Sky"; Terry Reid "River"; Weather Report, "Sweetnighter"; Family, "It's Only a Movie"; Roxy Music, "For Your Pleasure"; Can, "Future Days"; Milton Nascimento, "Milagre Dos Peixes," Incredible Bongo Band, "Bongo Rock"; Bees Make Honey, "Music Every Night."
Note to readers:
What are your five favorite albums of 1973, and why? Send your responses to george.varga@sduniontribune.com. Please include your name and where you live (not your address, but the area).