---

Go out: cinema
Babylon
right now
Ever since Breakout hit Whiplash in 2014, director Damien Chazelle has shown an interest in performance and spectacle. Everything from the intricate opening his dance-his scene in La La Land to Ryan Gosling's launch into space in First Man is his expansive transition into 1920s Hollywood decadence. It feels like it's built towards Babylon, which is an homage.
Holy spider
right now
Somewhere in the city of Mashhad, a serial killer (Mehdi Bajestani) murders sex workers while living a double life as a domestic man. Ali his Abbasi's striking film, based on real events, is a jarring but well-made piece that seeks to explore the mind of a killer and the social context in which he briefly thrived.
more than ever
right now
Fresh off an impressive turn as the depressed Empress in Corsage, the talented Vicky Krieps is chilling and finding shape in this drama. This drama of hers depicts her unexpected connection with a strange woman in Norway who seems to have her insight into her health problems beyond her husband's understanding. (Gaspard Uriel).
phantom book
right now
Influenced by both The Goonies and Terrence Malick (executively produced) and starring Charles Dance, a doctor researching the history of medicine discovers a book by an 18th-century doctor. Catherine Bray
---
Go out: gig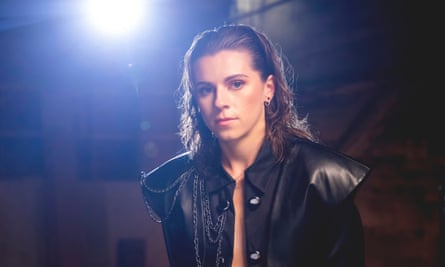 PVRIS
January 22-26; TOUR STARTS GLASGOW
US electro-rock noise merchants Lynn Gunn and Brian McDonald arrive in the UK for their Whistlestop tour. The band recently hinted at the next era with the single "Anywhere But Here" and future audience favorite "Animal," which is built around a shocking riff. Michael Cragg
Tim Garland & Jason Rebello
Crypt's Cafe, London, January 21stMaidment Building, Shrewsbury, January 27
Saxophonist Tim Garland and pianist Jason Rebello have shared many stages over the past 30 years (and given separate gigs for Sting, Wayne Shorter, Chick Corea, and more). However, this tour will debut their first duo album, Life to Life. John Fordham
Lucinda Williams
January 21-26the tour starts in London
Americana great Lucinda Williams has 14 albums' worth of material to play in the UK as part of Celtic Connections' 30th anniversary (January 23rd) at the Glasgow Festival, playing earthy, confessional classics. Please expect a huge set list of. MC
Carla Bali Concerto
BBC Hoddinot Hall, Cardiff, January 27
Alexandre Tarraud is a soloist with the BBC National Orchestra of Wales in a piano concerto inspired by the Balinese gamelan ensemble and written for him by Thierry Pecou. Conductor Marzena Diacun kicks off the UK premiere with Debussy's Prelude à la prée midi dun Faune, followed by Martinu's Symphony No. 3. Andrew Clements
---
Go out: stage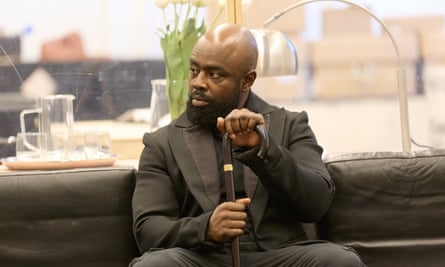 lehmann trilogy
Gillian Lynn Theater, London, January 24th ~May 20th
Tony Award-winning director Sam Mendes returns to explore the humble rise and devastating fall of Lehman Brothers. Starring Michael Balogun, Hadley Fraser, and Nigel Lindsay. Miriam Gillinson
head over heels
Hope Mill Theater, Manchester, January 26th ~March 4
A queer jukebox musical from the production team of Spring Awakening and Avenue Q. Adapted from Sir Philip Sidney's his 16th-century poem Arcadia, set to the music of the Gogo family, it follows the royal family as they try to save their kingdom. MG

Acosta Danza
Royal Opera House: Lynbury Theatre, London, January 23-30
Carlos Acosta's company has great dancers. The bill incorporates classical, contemporary and Cuban dance influences, along with works by choreographers such as Sidi Lar Bicherkaoui and Goyo Montero. Lindsey Winship
Babatunde Aleshe
January 26th Until 27th May; tour starts in Brighton
Stand-up Aleshe, who rose to fame as Mogiligan's (perhaps more funny) sidekick on Celebrity Goggles Box, last year swapped out the sofa for a big log during her stint on I Celebrity. The 36-year-old returns to comedy live on a national tour. Rachel Aroesti
---
Go out: art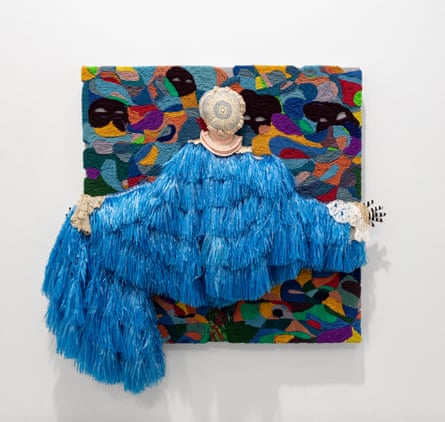 Alberta Whittle
Holburn Museum, Bath, January 27 Until May 8th
Bath is a city with Georgian squares and meeting houses built during the slave trade era. Scottish artist Whittle covers that history here. But her main themes are community, care, and healing, so expect a show that offers hope as well as criticism.
Spain and the Hispanic world
Royal Academy of Arts, London, January 21st Until April 10th
Goya's great portrait of the Duchess of Alba standing firmly on the ground in traditional dress is one of the treasures of New York's Hispanic Society Museum and Library at this show. Early world maps, Andalusian Islamic art, and paintings by Velázquez also feature.
Mohammed Sami
Camden Arts Center, London, January 27 Until May 28th
Memories of Iraq haunt Sami paintings. Born in Baghdad in 1984 and granted asylum in Sweden before settling in the UK as an artist, Sámi paints huge shadowy abstract canvases filled with smoky violence. The afterglow of oppression and war remains here like a stain on the sky.
Jade Montserrat
Manchester Art Gallery until 29th January
It's your last chance to see this show where Montserrat combines watercolor painting with the study of 'constellations'. Montserrat interprets the idea of ​​"constellations" to mean "supportive social and cultural networks" from mythology and astronomy. Her work A Return to Breath draws the eyes of people like Marcus Rashford and Bobby Sands. Jonathan Jones
---

Stay at: streaming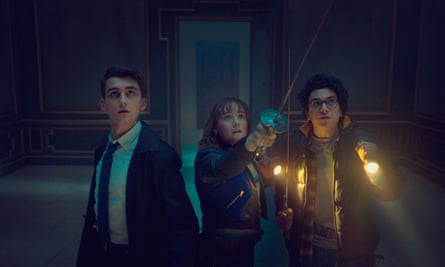 Lockwood & Company
January 27, netflix
In his debut film, Attack the Block, Joe Cornish blends high-stakes fantasy with the drudgery of London life to delightful effect. Promisingly, he's mining a similar seam for his first big TV project: Ghost in Jonathan Stroud's grisly YA novel series about his hunting teen gang. is an adaptation.
Fight the Power: How Hip-Hop Changed the World
January 21st,9 pm, BBC Two & iPlayer
There are countless documents tracing the legacy of hip-hop (including one with that very title), but this four-part show hosted by Chuck D stands out. social impact.
contraction
January 27, Apple TV+
Jason Segel in How I Met Your Mother is Jimmy, a grief-stricken therapist who begins giving his patients surprisingly blunt advice in this famously mordant new drama behind the scenes ( Co-written by Ted Lasso's Brett Goldstein and Scrubs creator Bill Lawrence). ) and front (Harrison Ford co-star).
everyone burns
January 23rd10 p.m., Channel 4 & All Four
Will there be more geeky hairstyles from the In-Between Jers? Yes please! Simon Byrd dons an impressive bowl his cut and plays the patriarch of an ultra-religious clan, supporting Morgana Robinson, Al Roberts, Loria Deforpe, and Kadiff in this new sitcom supporting his Kirwan Doomsday. eagerly awaiting. RA
---
Stay at: game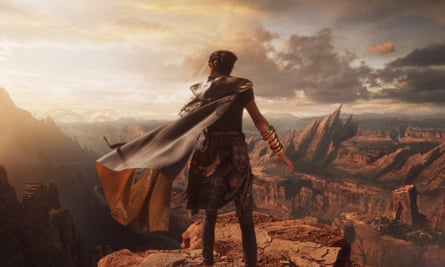 Abandoned
outside January 24th, PS5, PC
A magically empowered woman is plucked from the streets of New York and falls into a monster-filled fantasy world to fight. .
Pocket Card Jockey Ride On!
Now on sale, iPhone, iPad
This adorable illustrated mashup (yes, really) of solitaire and horse racing from the creators of Pokémon is unexpectedly charming. Keza Macdonald
---
Stay at: album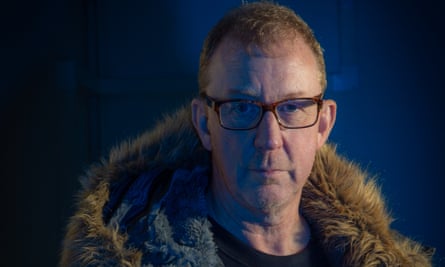 Dave Rountree – Radio Songs
right now
The debut solo album from Blur drummer Dave Rowntree is inspired by a childhood spent listening to global radio stations on ragged sets. Radio Songs is steeped in the lo-fi experiments of his day job circa 1997.
Big Pig – Bubblegum
right now
Irish singer and rapper Jessica Smyth has been hinting at this debut mixtape since September, and three of its seven tracks have already been released, including kerosene's excellent club heartthrob. Among her other songs, the lilting Licorice shows Smith's softer side.
Låpsley – A cautionary tale of youth
right now
Since releasing her sophomore album Through Water, singer-songwriter and producer Holly Fletcher has focused on co-writing bangers for others (Joel Corrie and Jax Jones Out Out) and London's Gold. I spend my time studying at Smith College. She also created this new collection of tactile her electronic pop.
Mac DeMarco – 5 Easy Hot Dogs
right now
In January of 2022, crumpled bard DeMarco drove north and took a road trip with the idea of ​​not returning to LA until the new album was finished. The result is a collection of 14 hazy instrumentals, each named after different cities on his travels. MC
---
Stay at: brain hood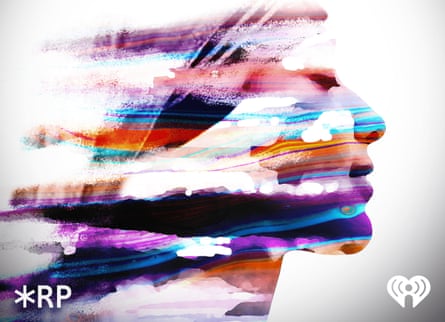 The Turning
podcast; out January 24th
Erica Lantz's Turning first series was a fascinating look into Mother Teresa's secret Catholic denomination. Season 2 continues the theme of using personal testimony to reveal hidden worlds, this time focusing on American ballet.
Full English by Grayson Perry
January 26th,9 pm, Channel 4 & All 4
Artist Grayson Perry proved he's a masterful chronicler of national identity with his 2020 show, Big American Road Trip. He is now looking home in his three-part series examining the objects that make up 'Englishness'.
BBC Motion Graphics Archive
online
The Ravensbourne University Digital Archive is an 80-year nostalgic journey through the BBC's test cards, IDs and graphics. With over 3,000 entries, you can search for anything from Andy Pandy intros to EastEnders themes. Amar Kalia