Anna Kendrick's passion for performing ignited at a young age. "My dream as a child was to become Bette Midler," she told Collider's Perri Nemiroff for a SAG-AFTRA career retrospective interview. While her peers might not have always understood her passion for the song and dance, Kendrick knew that she needed to give this acting thing a shot. Growing up in Maine, far away from Hollywood and without any connections to the industry, community theater was where she funneled her creativity. "I had so much energy as a kid, like too much energy."
She landed a number of parts in local productions of Annie and Gypsy, which not only boosted her confidence a bit but fueled her love of performing even more. Not long after, she was taking very long bus trips to New York City and auditioning for Broadway shows. When she was 12, her and her 14-year-old brother made it to an audition that would ultimately change her life. Not only did she land the role of Dinah Lord in High Society, but her bold performance earned her a Tony nomination as well. But Kendrick started to fly on most people's radar when she played the giggly and smiley Jessica Stanley in the Twilight franchise. Shortly after joining that big ensemble, she starred opposite George Clooney in Up in the Air with another impressive performance that would earn her the next career milestone: an Oscar nomination.
From that moment, the actress has filled her filmography with projects spanning all genres and budgets, all of which further cement her status as one of Hollywood's most dynamic and reliable actors. Thankfully, the flame that sparked her passion as a child keeps burning. She stars in the tense psychological thriller Alice, Darling about a woman suffocating in an abusive relationship, and, in addition to producing a number of projects, she's set to make her directorial debut with the crime drama The Dating Game, in which she also stars.
Ginny Ryerson in Rocket Science (2007)
While many people might view the Twilight franchise as Kendrick's "breakout" or first time they said, "hey, who's that?", the star had already had the Tony nomination to her name and was starting to garner respect from people in the industry. Writer-director Jeffrey Blitz's debate team dramedy Rocket Science proved to be another major moment early on in Kendrick's career. She takes the reins of this quirky 2007 coming-of-age film as Ginny Ryerson, a fierce, no-nonsense, yet incredibly insecure shining star on the Plainsboro High School debate team. She takes a curious liking to the painfully shy, socially awkward, and stuttering Hal Hefner (Reece Thompson) and attempts to bring him under her determined wing to win the top prize. Kendrick's rigid yet composed performance of a power-hungry high school student desperately trying to prove her worth rightfully captured the attention of critics, and she was nominated for Best Supporting Actress at the Independent Spirit Awards.
RELATED: Anna Kendrick on 'Alice, Darling' and the Bad Rumors Swirling About Actors
Natalie Keener in Up in the Air (2009)
The Tony nominee added "Oscar nominee" to her resume with Jason Reitman's 2009 romance dramedy Up in the Air opposite George Clooney. Based on Walter Kirn's novel, this film follows Clooney's commitment-phobic Ryan Bingham, a human resources consultant who spends most days of his life in a plane up in the air traveling to gently fire people from their jobs. His routine-oriented and comfortable lifestyle is jeopardized once the firm hires recent Cornell graduate Natalie Keener (Kendrick), who introduces a business plan that would keep Ryan's profession "on the ground" with no need to travel the country. This might make things cost-efficient, but it also makes Ryan's life more complicated.
Similar to Kendrick's character in Rocket Science, Natalie has big goals and is determined to achieve them. Her hard exterior and "I have everything under control" attitude is an attempt to masque the fears she has for her future. This facade quickly crumbles when she tries to "sell" the stubborn Ryan on the idea of marriage, when she goes from matter-of-fact to blubbering mess as she faces her own relationship struggles. Filming Up in the Air was an intense experience for Kendrick, who had to jump back and forth between the set of that film and the set of The Twilight Saga: New Moon.
Katherine McKay in 50/50 (2011)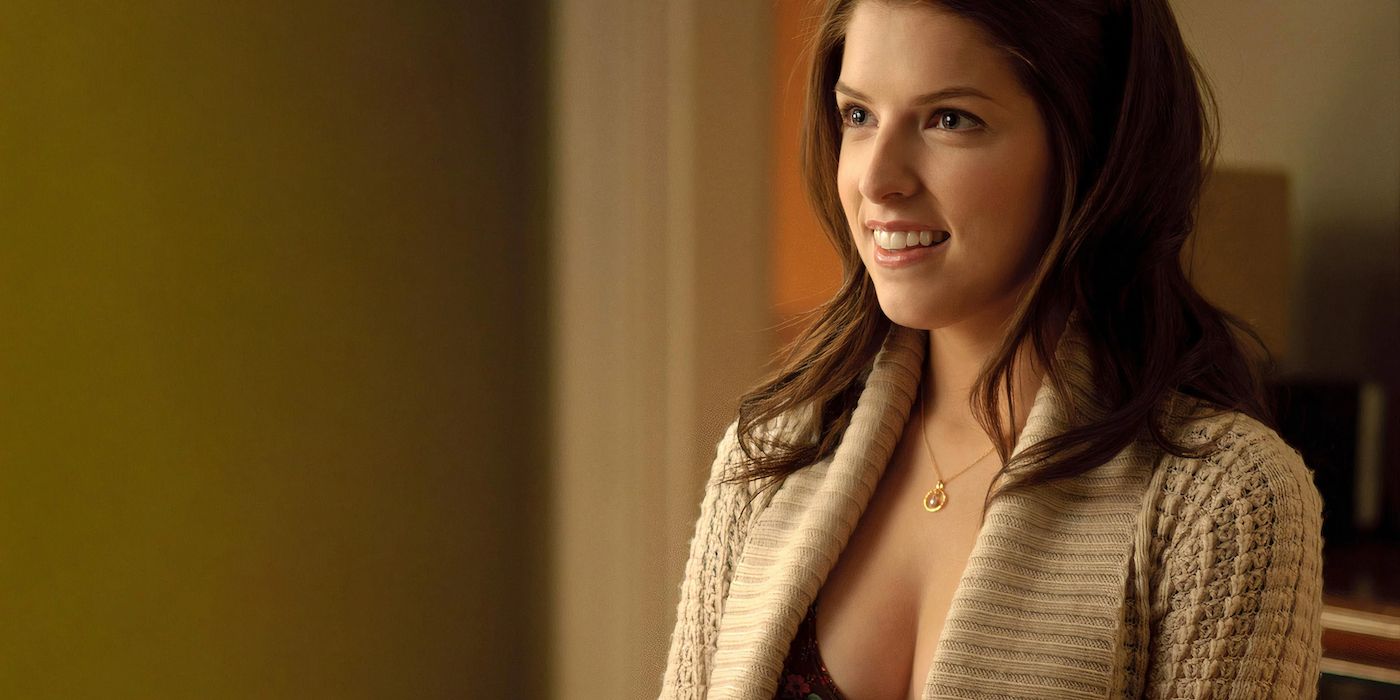 Joseph Gordon-Levitt leads the charming film 50/50 about Adam, a seemingly-healthy man in his 20s, who is blindsided by a cancer diagnosis that forces him to reevaluate his life. In between his chemotherapy treatments, he reluctantly attends therapy sessions with newbie therapist Katherine (Kendrick), who does her best to bury her lack of confidence and prove to Adam that she is more than qualified to help him process the emotions that come with living with cancer. Kendrick brings a refreshing naïveté to a character whose profession is supposed to exude self-assuredness. Not only does this liven up a role that could potentially come across as one-dimensional, but it started to deviate from the closed-off, uptight characters that she had been used to.
Beca Mitchell in Pitch Perfect (2012)
Aca-scuse me? If you still weren't familiar with Anna Kendrick at this point in her career, then she definitely became a household name with the 2012 music-infused college comedy Pitch Perfect. Kendrick shed any bit of her former characters to play Beca Mitchell, a chill, somewhat introverted and very reluctant college freshman who would much rather be making her own mixes and pursuing her DJ career than socializing and attending classes. But after deciding at the last minute to audition for the Barden Bellas, the all-female a cappella group on campus, she quickly gets bitten by the performing bug and, even though she struggles to admit it, can't imagine life without her Bellas. Kendrick proved she can carry a film (and eventually a trilogy), sing, and dryly deliver up some comedy with ease.
Jill in Drinking Buddies (2013)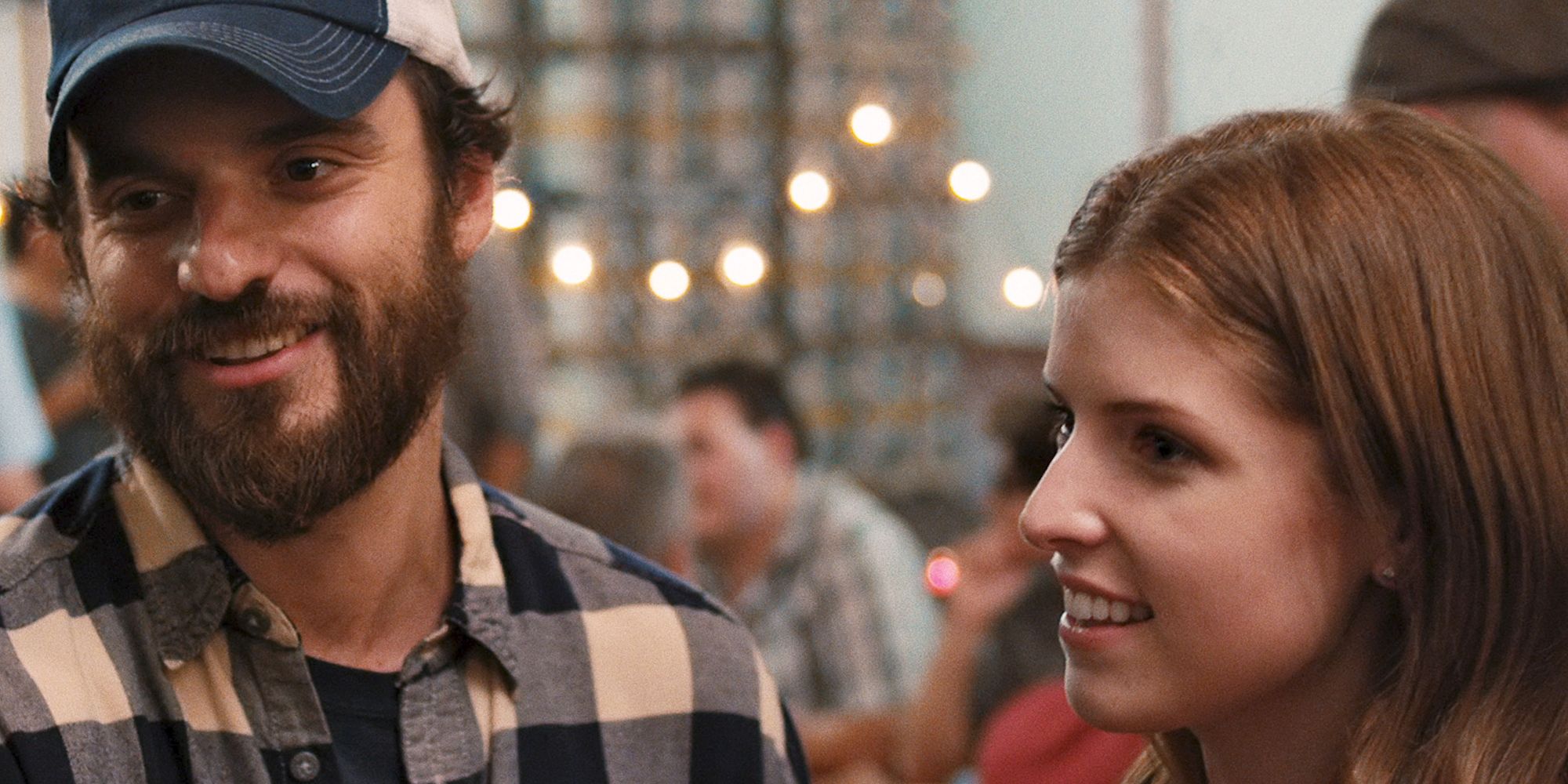 Kendrick follows up her sleeper mega-musical hit with Joe Swanberg's independent film Drinking Buddies. This slice-of-life dramedy follows best friends and brewery workers Luke (Jake Johnson) and Kate (Olivia Wilde) whose flirtatious relationship is constantly bordering on more-than-friends territory. The only problem is that they are both in their own romantic relationships with people that are clearly not right for them. Kendrick plays Luke's girlfriend Jill, a special education teacher who is far more practical than goofy and carefree like her boyfriend.
At first, Jill seems like a character that is simply meant to function as an obstacle for Luke and Kate's teased romantic connection, though her complexity and self-doubt becomes clear when she goes on a hike with Kate's boyfriend Chris (Ron Livingston) and the two share an unexpected kiss. Swanberg has an unorthodox way of telling stories in that his actors completely improvise the film based on his rough outline. "I didn't receive a single piece of paper the entire time that we were filming."
Cathy Hiatt in The Last Five Years (2014)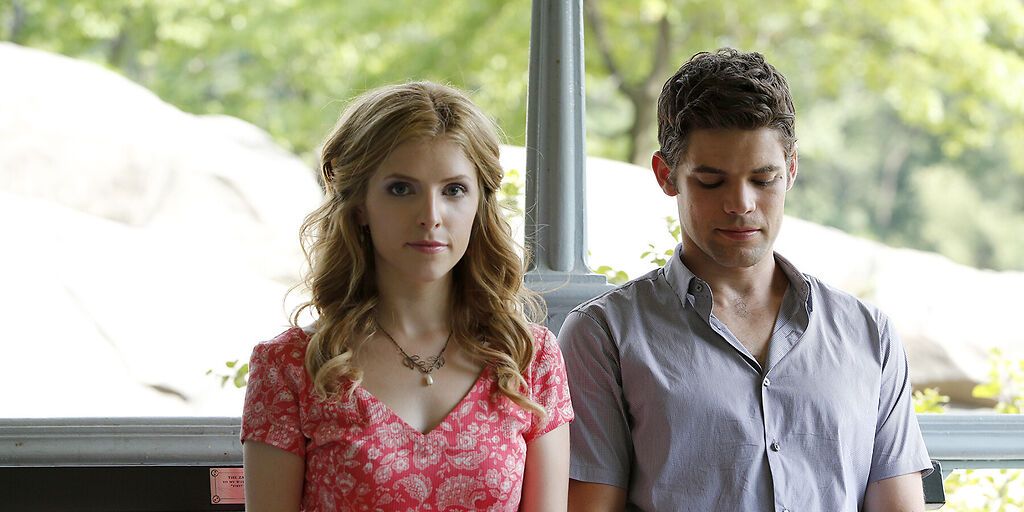 Pitch Perfect might have allowed Kendrick to show off her impressive singing voice, but The Last Five Years enabled her to bring her extensive theater background to the big screen. Based on Jason Robert Brown's popular off-Broadway musical of the same name, this non-linear musical follows the dramatic ups and downs of Cathy (Kendrick) and Jamie's (Jeremy Jordan) relationship as they struggle to balance the love they have for each other with the love they have for their demanding and unstable professions. Cathy's storyline and songs, which start from the end of their relationship and work their way to its humble beginning, require someone completely in tune with their emotional and vocal range. Kendrick nails the vulnerability and confidence required for an aspiring actress as she vacillates between hope and despair both personally and professionally.
Cinderella in Into the Woods (2014)
The melding of movies and stage musicals continues with Anna Kendrick playing iconic Disney princess Cinderella in director Rob Marshall's star-studded Into the Woods. Casting Kendrick as Cinderella in the film adaptation of Broadway legend Stephen Sondheim and James Lapine's musical very much seems like a no-brainer. But for Kendrick, it was actually a complete shock. "I think [it] might be the only movie I've ever gotten where I actually cried when I found out that I got the job." Kendrick brought a completely different, more vulnerable energy to a character that has typically been portrayed the same way time and time again. Similar to The Last Five Years, Kendrick had to do the theatrical magic trick that is speaking and then shifting to singing sometimes within the same sentence, and she pulls it all off with ease.
Dana Cummings in The Accountant (2016)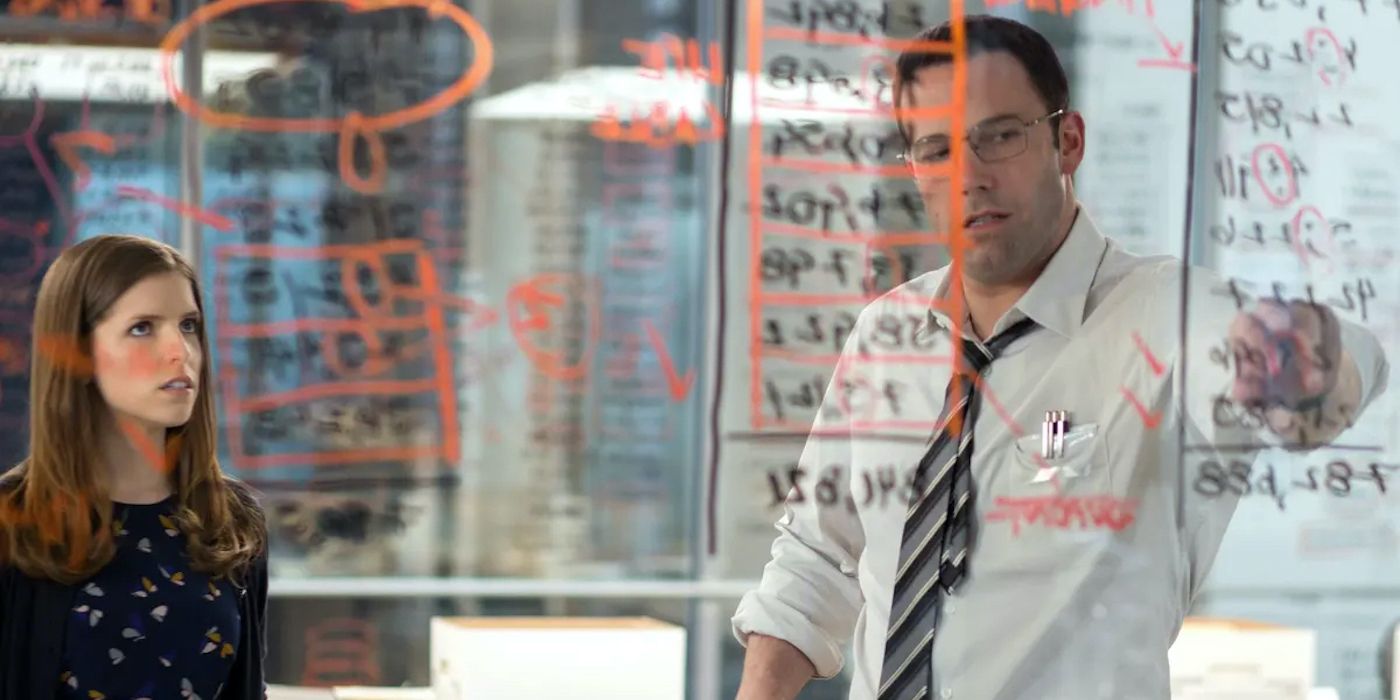 If you were to look through Kendrick's credits, you wouldn't notice many crime thrillers. While her acting range is on full display with each project, we rarely see her in as tense of an environment as the one in The Accountant. She stars alongside Ben Affleck, J.K. Simmons, and Jon Bernthal as Dana Cummings, a fellow accountant sent to work with Affleck's Christian, an Autistic accountant whose life is constantly in danger from his profession. Yes, okay, they are accountants, but they are also embroiled in money laundering schemes with some pretty bad people. Kendrick serves as the anchor in the action thrill ride, constantly questioning our morally murky lead and ending up in perilous situations as a result.
Poppy in Trolls (2016)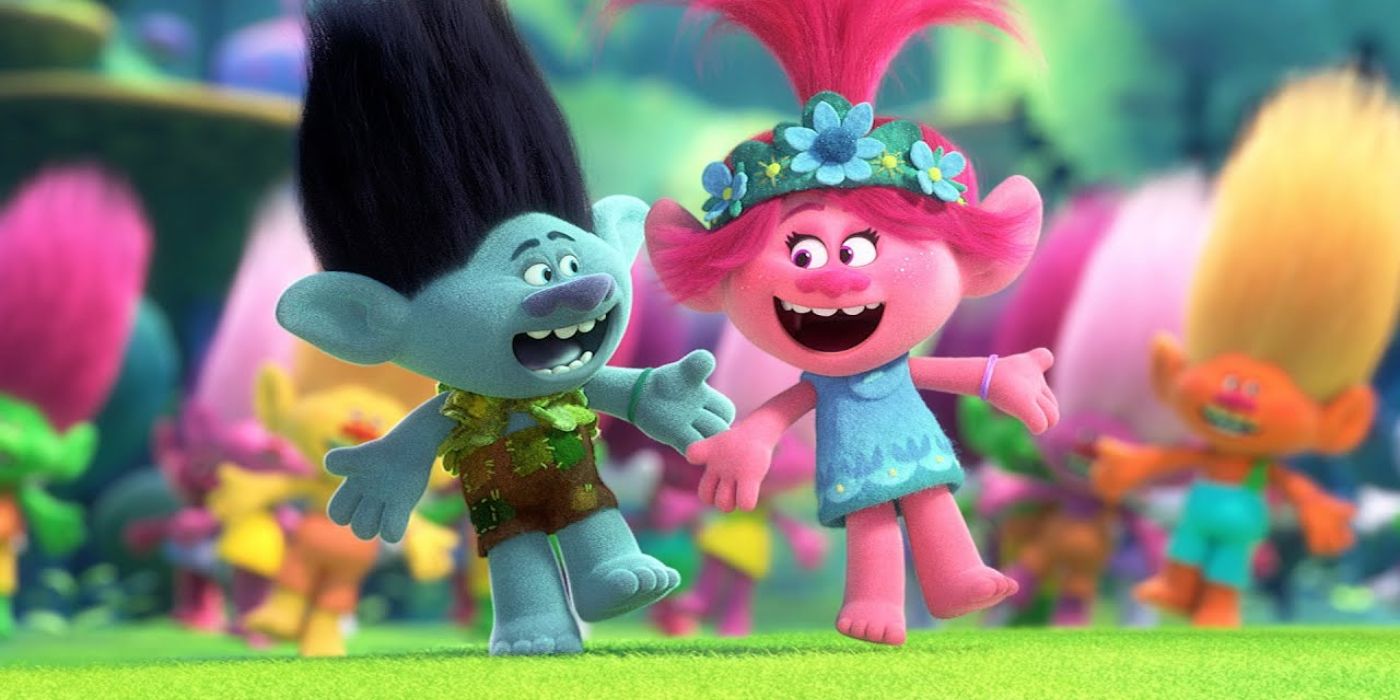 If you're a fan of Kendrick's talk show appearances (you should be) then you are familiar with the sort of bright energy and attention to detail she brings to each conversation. While she might not be the—as she describes her— "unhinged happy character" that we see in the movie, Kendrick's cheerful demeanor shines through Poppy, the excitable pink troll in the animated Trolls franchise. The colorful adventure playfully pairs Poppy with Justin Timberlake's disgruntled blue troll Branch as they try to save their friends from the invasion of the Bergens. Not only is Kendrick's speaking voice perfect such an upbeat character, but her singing voice is as well. Duh, of course the trolls can sing, too.
Stephanie Smothers in A Simple Favor (2018)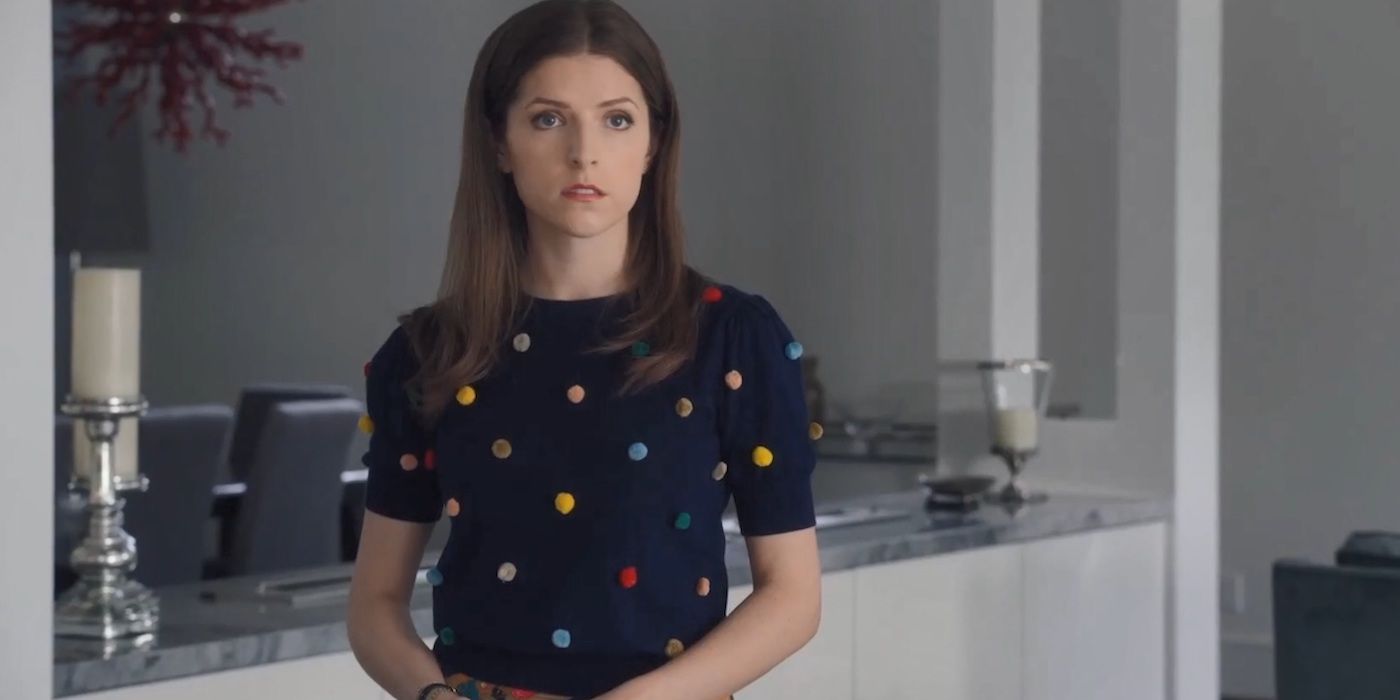 This movie is a trip. Everything you thought you knew about tone and genre just flies out the window. Anna Kendrick and Blake Lively team up for Paul Feig's enigmatic film A Simple Favor, which follows parenting vlogger Stephanie (Kendrick) who meets Emily (Lively), a high status, upper-class mother at her son's elementary school. The two mothers form a close bond, and Stephanie finds herself sucked into Emily's mysterious persona and life, leading her down a bizarre path of betrayal and secrets paved with violence and humor. (See? This movie is a trip.) It's almost like Kendrick's performance in this film was her thesis project for her filmography up to this point, as she had to show everything from socially awkward and timid, to sad, sexy, and even scary. One minute she is nervous to share a drink with Emily, the next she's pointing a gun in your face.
Noelle Kringle in Noelle (2019)
Finally, Kendrick has her own Christmas movie. The Disney+ original movie Noelle is, aside from being the jolliest entry in this list, one of the best displays of the star's cheeky sense of humor. She plays the titular role of Noelle Kringle, daughter of Santa and sister to Nick (Bill Hader), the one expected to take over the family gift delivery business when their father retires. The family adventure puts a fun twist on a classic Santa story by making the lead the daughter rather than Kris Kringle himself. Kendrick grabs this festive new character by the sleigh bells and is an absolute joy to watch as she searches for her flaky brother and tries to navigate normal life outside the North Pole.