The incomparable Angela Bassett didn't become an unparalleled success by accident. She was propelled towards greatness starting as early as high school, when her mother refused to accept a C grade because she was not raising "average kids." This cultivated a sense of pride in Bassett that earned her a BA in African American studies from Yale University, as well as an MFA from the Yale School of Drama.
Her career since then has been anything but average — from biopics like The Jacksons: An American Dream to iconic television roles on American Horror Storyand 9-1-1, Bassett's powerful, smooth voice rings in our ears long after the final credits roll. She's won countless awards for her breathtaking performances and been nominated for even more. Still no Oscar yet, which is verging on DiCaprio levels of unacceptable, but could change at this year's ceremony, as she's expected to be nominated for her blazing performance in Black Panther: Wakanda Forever, per Gold Derby, making her the first MCU actor ever nominated at the Academy Awards (for a role in the franchise). Her Golden Globe win for the same role supports her bid as the oldest Black woman to win Best Supporting Actress.
As a nod to her illustrious film career that has been keeping audiences entertained since the early nineties, here are Angela Bassett's best movies, ranked.
12

Mission: Impossible – Fallout (2018)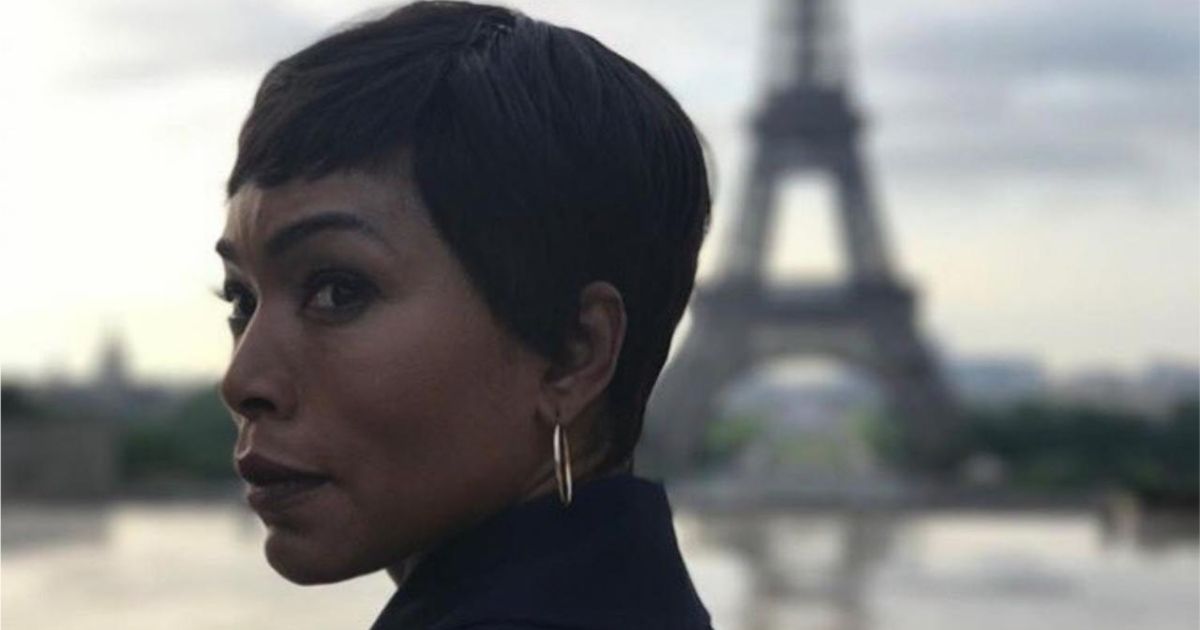 In a surprising but no less stellar appearance, Bassett brings a fierce and grounding presence to Tom Cruise's ever-growing franchise as the rigid new CIA director Erika Sloane. In the sixth installment of the series, Mission: Impossible – Fallout, Ethan Hunt (Cruise) maintains his status quo as the CIA's wild card, prompting the no-nonsense Sloane to assign him a babysitter (Henry Cavill). Her femininity is by no means an excuse to be less ruthless than her overwhelmingly male coworkers — in fact, she might be the most ruthless of all ("You use a scalpel. I prefer a hammer.").
When Alec Baldwin's character points out that Hunt's team would be dead in a recent mission if not for the heroism that lost them the priceless plutonium, Sloane doesn't skip a beat, informing him, "That's the job." Bassett portrays a complex arc, doing a convincing but total 180 when she thanks Hunt for the work he does, explaining that his caring for the one life over the millions allows her the freedom to think about the millions. Not a wildly thought-provoking movie, but a steady and strong performance from Bassett.
Related: Angela Bassett's Best Performances, Ranked
11

Chi-Raq (2015)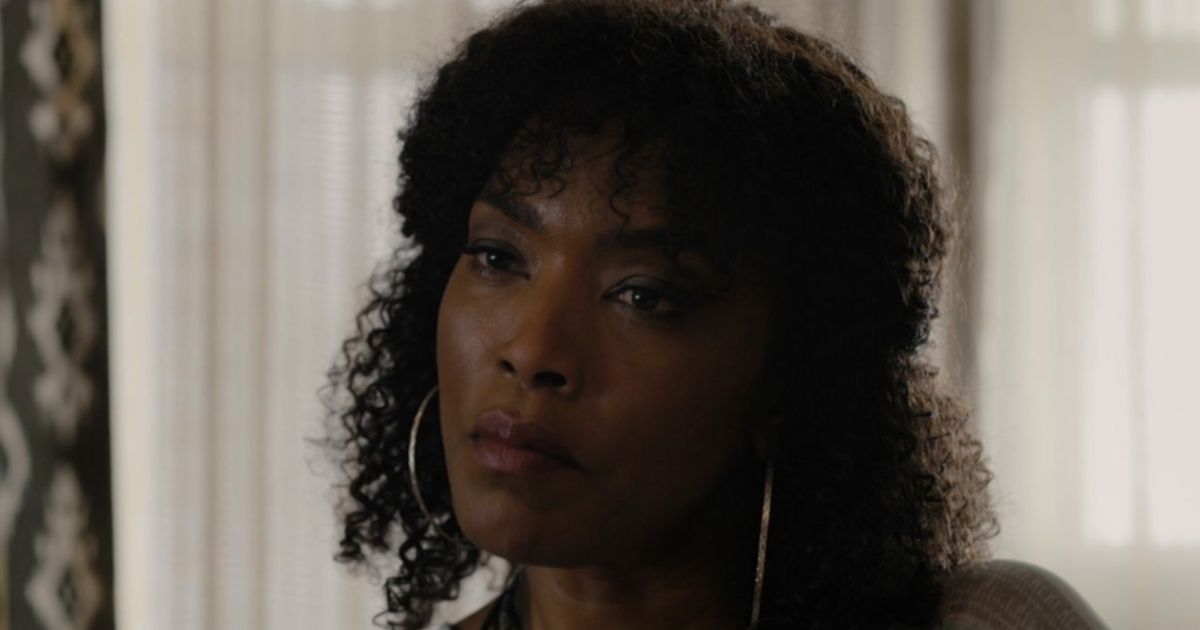 A modern-day adaptation of the Greek classic Lysistrata, Chi-Raq is set in the South Side of Chicago, and Bassett plays the commanding Miss Helen Worthy. She inspires Lysistrata to "swear off the one-eyed monster" with an inscrutable, no-nonsense grace that is the product of years of watching her community suffer. Bassett commands a room full of mature women, convincing them to partake in the celibacy strike. A perfect cocktail of lighthearted teasing and a compassionate ear for her community's concerns, she brings the spirited ardor directly to the audience's heart when she convinces the final concerned woman with a chant (and it doesn't hurt that she joins in on the group's rhythmic, seductive dancing while doing it either).
In a movie full of incredible talent (Teyonah Parris, Wesley Snipes, Nick Cannon, Samuel L. Jackson, the list goes on) that challenges its audience every step of the way, Bassett's poignant, raw, real performance of a mother sick and tired of watching her community's children suffer, stands out.
10

Sunshine State (2002)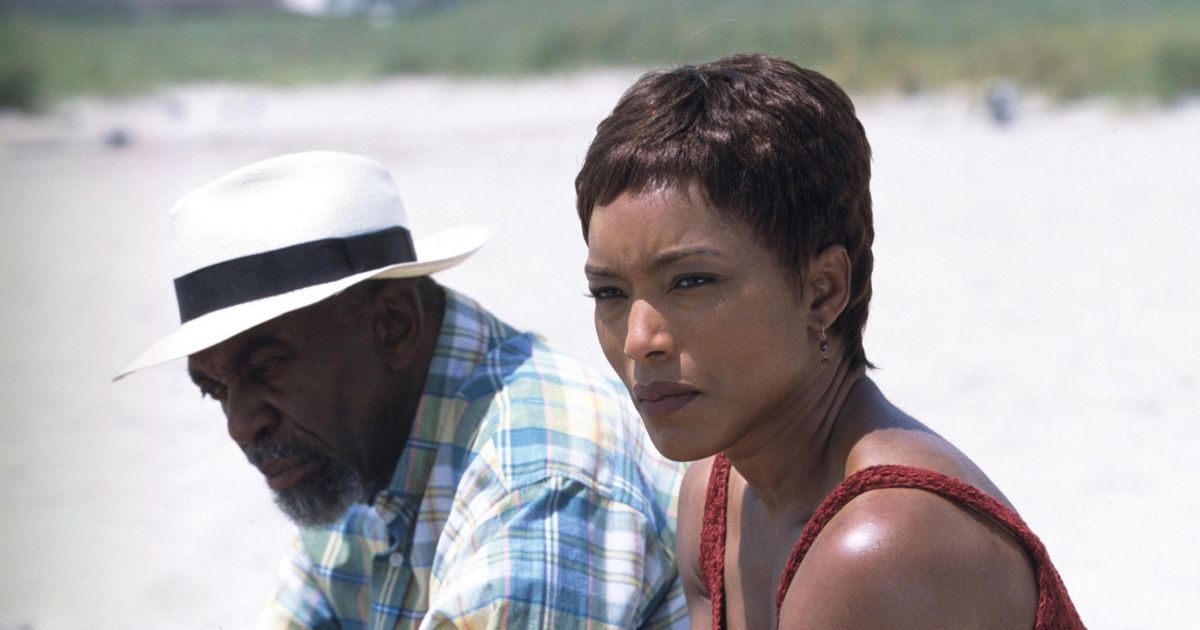 A lesser known but still no less gripping performance, Bassett earned multiple awards (NAACP Image Award for Outstanding Actress in a Motion Picture; Black Reel Award for Best Actress) for playing a former beauty queen returning to her hometown, years after she left town as a pregnant teenager, in Sunshine State. The audience is on her side from the word go as she navigates a passive-aggressive mother and infuriatingly oblivious ex / father of her baby. Her low murmurs combine with her tense body language to convey a quiet, controlled rage that gives way to a deep, still sadness at the climax of the movie. Honorable mention goes to Edie Falco's heartbreaking performance as a worn down Southern motelier, but Bassett steals the show from start to finish with a subtle but extraordinary arc about the power in owning who you are.
9

Akeelah and the Bee (2006)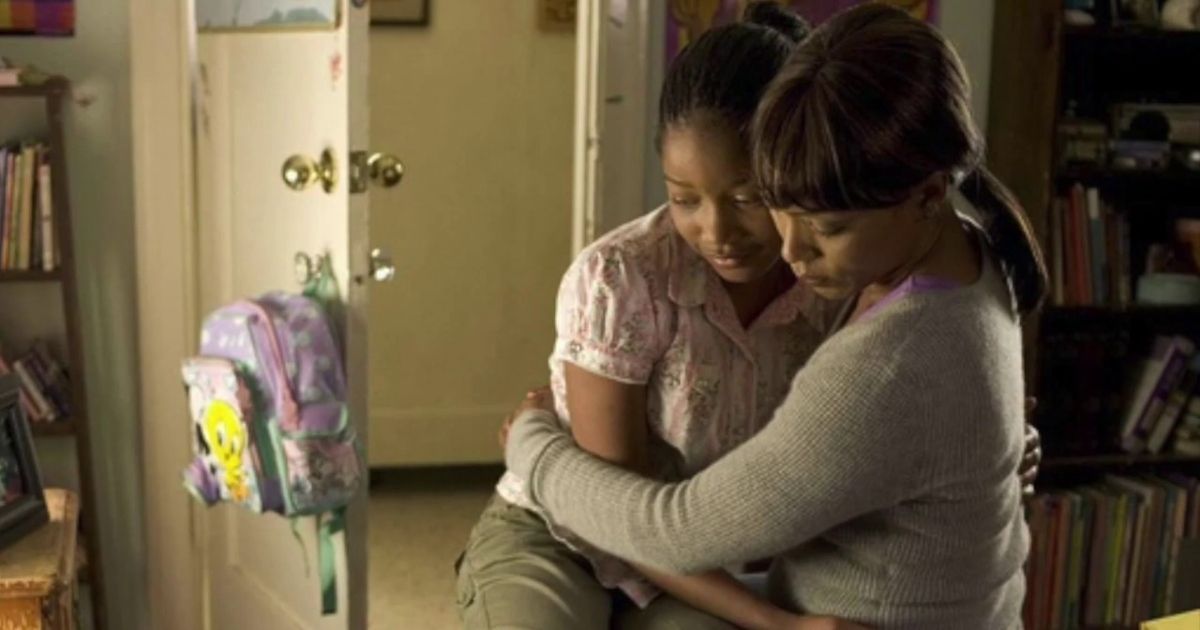 Once again proving she knows how to convey an arc like no one else, Bassett gives a fierce performance as the weary Tanya Anderson in Akeelah and the Bee. Tanya forbids her daughter Akeelah (a young, energetic Keke Palmer) from competing in the spelling bee with an unyielding rigidity that Bassett somehow makes sympathetic. Through her working jaw and exhausted sighs, it's clear that Tanya is not a villain, simply a tired mother doing her job. Bassett keeps us on the edge of our seat, deserving an Oscar for the way she works her jaw.
When she finally realizes how important this is to her daughter — "You must want this pretty bad, because you never lied to me before." — her fierce strict walls crumble with Bassett's signature grace and poise. From pressing her fingers against her forehead in exhaustion to leaping out of her seat when — spoiler alert! — Akeelah wins the bee, it's a loving and sympathetic tribute to all the mothers who are doing their best with the information they've got.
8

Gunpowder Milkshake (2021)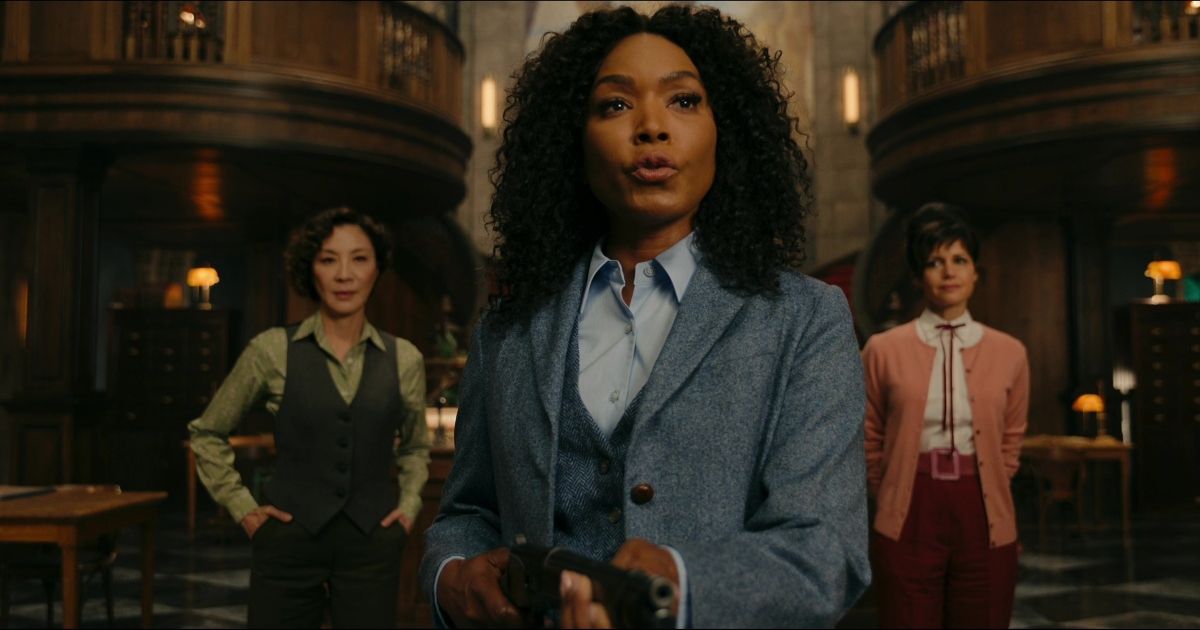 Bassett plays the unsentimental, rule-abiding Anna May in the playful action thriller Gunpowder Milkshake. She's the no-nonsense leader of a trio of hit-women who used to work with the protagonist Sam (Karen Gillan)'s long-lost mother. Teamed up with Everything Everywhere All At Once's Michelle Yeoh, Watchmen's Carla Gugino, Game of Thrones' Lena Headey, and Doctor Who's Karen Gillan, the ensemble creates a beautiful rhythm of wordplay with Bassett at the helm. She's still putting people in place with just a slight scowl. She delivers one of the best lines in the movie when Yeoh and Gugino finally persuade her to trust Sam: Bassett sighs loudly and begrudgingly declares, "Fine! You get to live."
7

Boyz N the Hood (1991)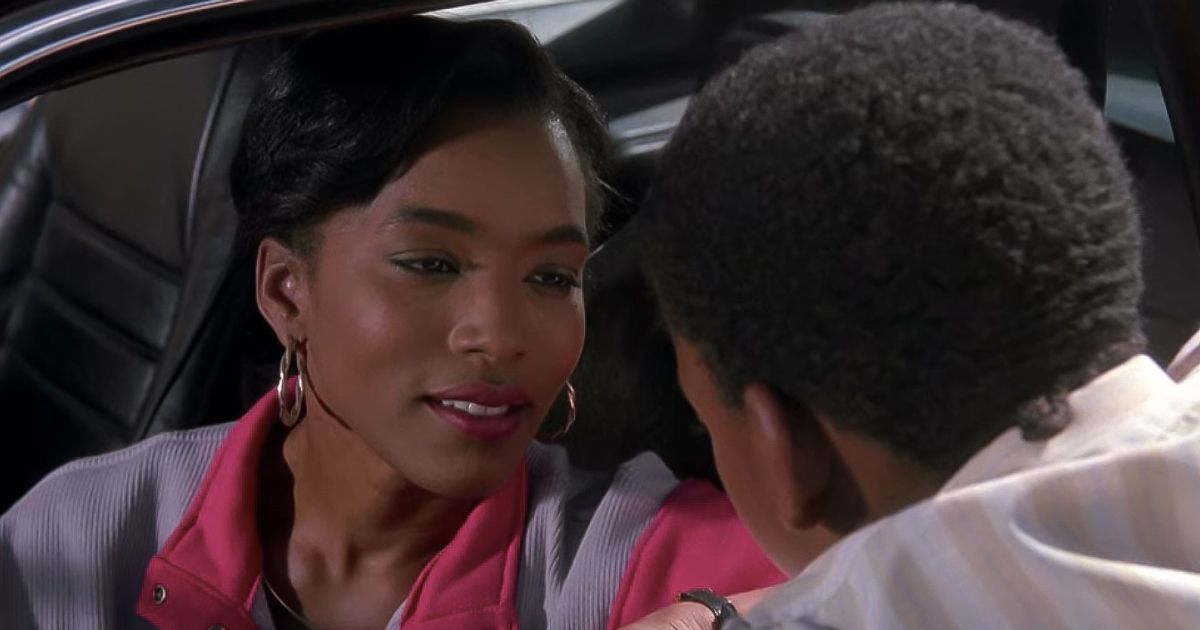 Bassett's first significant film role was as Reva Devereaux, the stern but loving mother to Tre Styles (Cuba Gooding Jr) in Boyz N the Hood. She was nominated for the Awards Circuit Community Awards for Best Actress in a Supporting Role, playing opposite Laurence Fishburne's Furious Styles, which served as practice for the many films they would work on together in the future. Bassett once again brings to life a woman suffers no fools, not permitting Furious to rest on his laurels for raising his own child: "Don't think you special. You may be cute – you ain't special." It's not her biggest role, but she still acts her heart out, providing the film with an earnest sympathy that only Bassett could bring.
6

Waiting to Exhale (1995)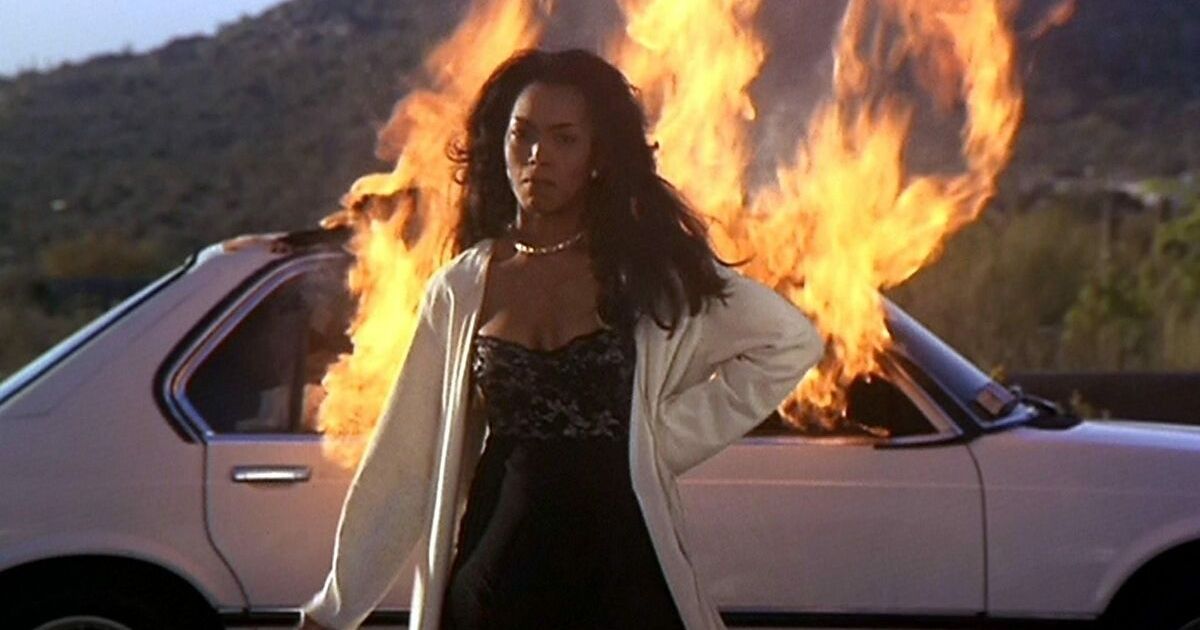 It couldn't have been easy to stand out next to co-stars Whitney Houston, Loretta Devine, and Lela Rochon, but as an icon in her own right, Bassett shines as the jilted Bernadine Harris in Waiting to Exhale. She gives one of her most iconic performances in the scene where Bernadette discovers that her husband of 11 years is leaving her for a white woman. She starts out slightly manic, muttering under her breath about all the sacrifices she's made for him, then the rage building and building until she's hurling the contents of his treasured wardrobe into his car and setting it on fire (lighting her own cigarette first, of course).
It doesn't matter that he's not there to see it, it doesn't matter that her voice is breaking and breathless — all that matters is that Bernie has the last word as she walks away from the burning vehicle like the star of an action movie. After giving everyone in the audience who has ever been wronged by a lover a sense of immense satisfaction, Bassett won the Image Award for Outstanding Lead Actress in a Motion Picture, having been nominated alongside Houston herself.
5

How Stella Got Her Groove Back (1998)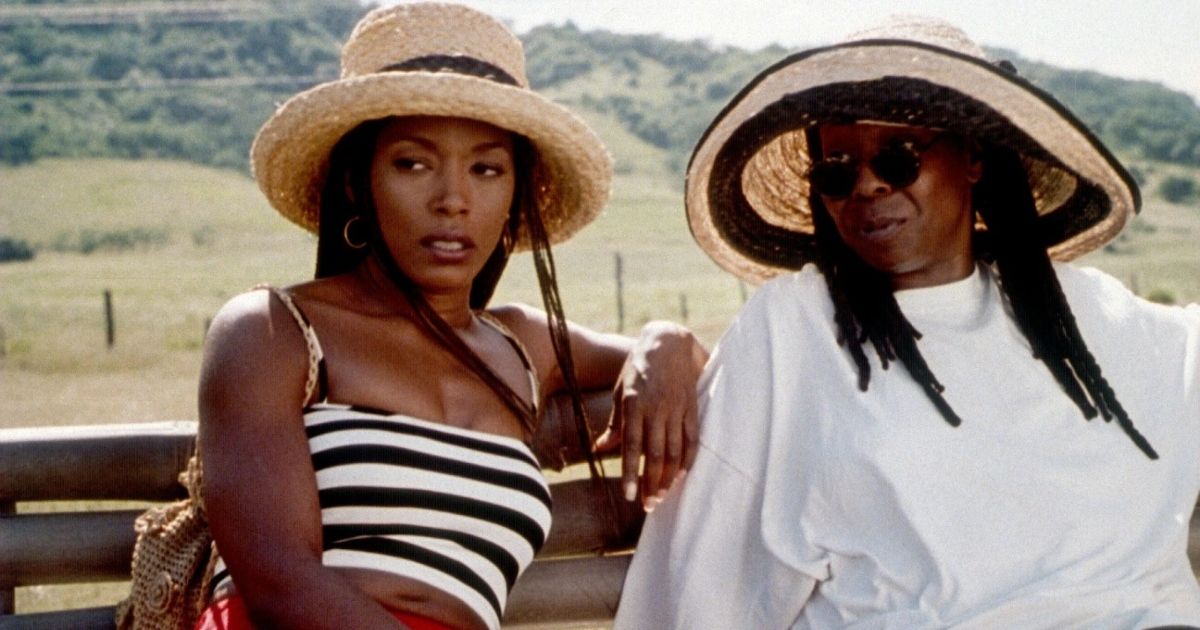 However unbelievable it is that her character can't believe that a young, sexy Winston (a young, sexy Taye Diggs) is attracted to her at the ripe old age of 40, Bassett gives an irresistible performance as the gorgeous Stella in How Stella Got Her Groove Back. She's perfected the balance of starry-eyed lover and "I'm too old for this stuff" executive, and she essentially invents ASMR with Stella's sensual inner monologue when she meets Winston.
Throughout the film, she expresses a million emotions with just a sip of wine and shift of her shoulders. She plays beautifully with Diggs, and Whoopi Goldberg provides an effervescent presence as the playful Delilah. Both actresses have proven their abilities to have chemistry with anyone and everyone, so they're perfectly cast as the very best of friends. When her voice breaks as she asks Winston to stay with her, her grounded performance gives goosebumps to anyone who has ever loved and almost lost.
4

Notorious (2009)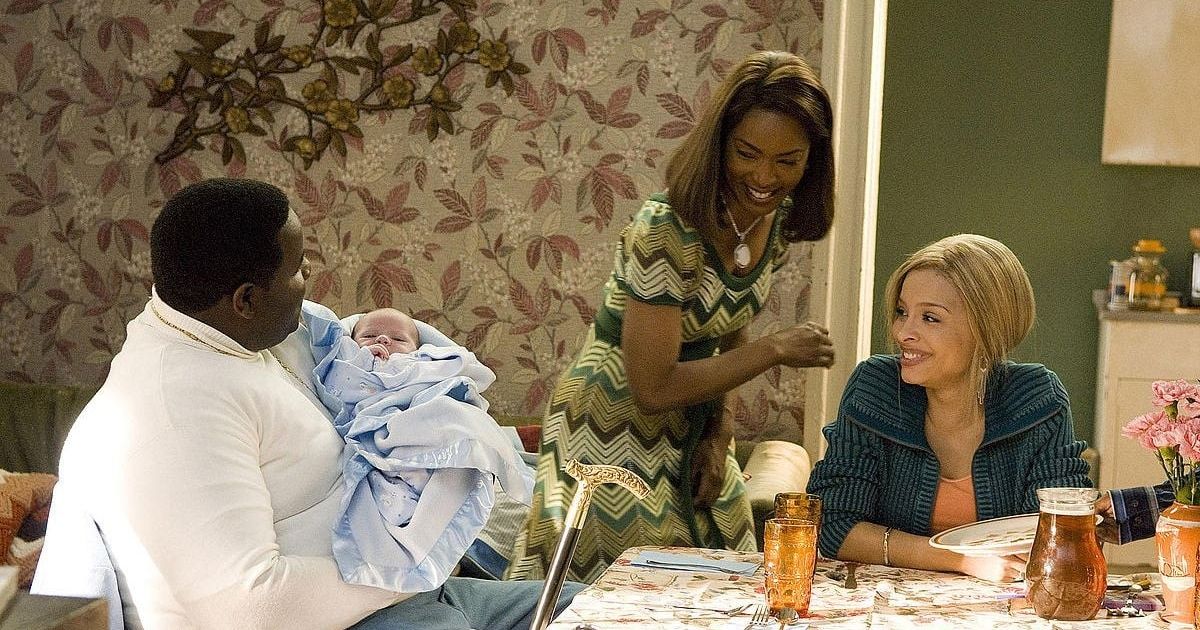 Bassett gives a compassionate tribute to Christopher "Biggie Smalls" Wallace's mother in her empathetic performance of Voletta in Notorious. Bassett gives the film a steadfast motherly presence: the tough rapper with a mama who loves him. It's amazing to watch the towering Christopher (Jamal "Gravy" Woolard) stand tall over his mother as she rebukes him for dealing drugs, kicking him out and reminding him that he is "still a damn boy." It's clear that Bassett had a genuine insight and tenderness for the character, which shines throughout the story. At the end of the film, Bassett gives a heart-wrenching voiceover as she watches the crowd outside Biggie's funeral procession, giving the audience a new perspective and empathy for everyone who loved him.
3

Black Panther (2018) & Black Panther: Wakanda Forever (2022)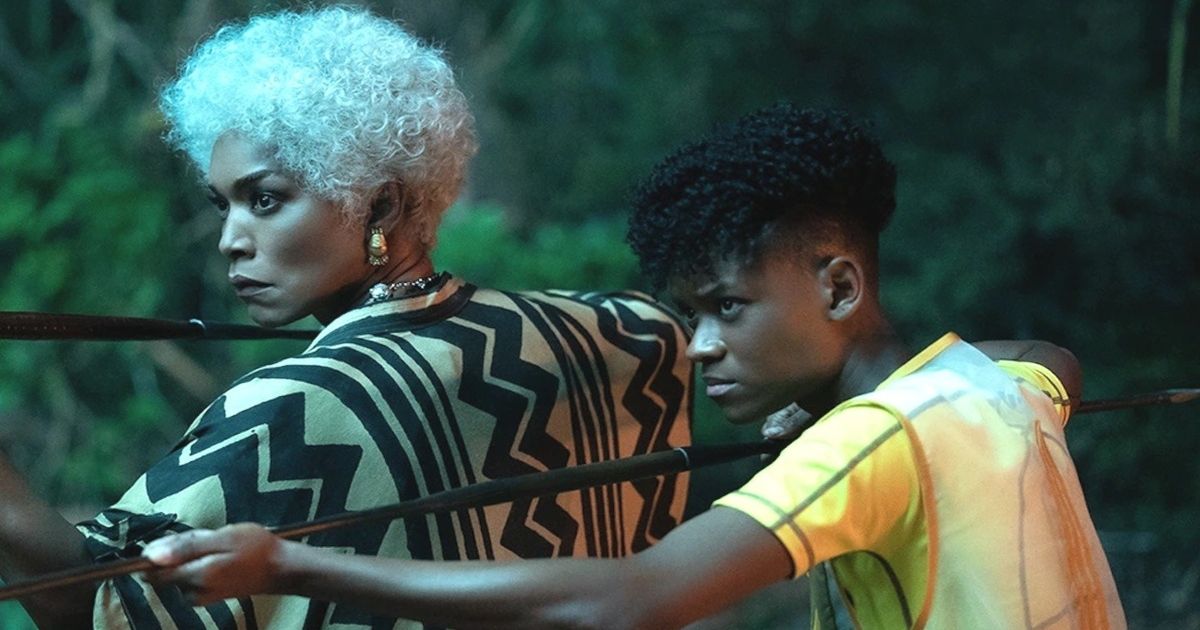 It was clear in the first Black Panther that Bassett was once again going to steal the show from a film stacked with incomparable talent, but her performance in the sequel Black Panther: Wakanda Forever still managed to exceed everyone's sky-high expectations. As the queen mother, Bassett is perfectly cast as the most powerful woman in a nation of powerful women. Bassett once again artfully conveys the full spectrum of human emotion with just one raise of the eyebrow, cock of the head, twitch of the jaw. She doesn't say much, but if she wants you to know what she's thinking, you'll know.
Ramonda returned last year in the sequel Wakanda Forever, a far more somber film in light of the phenomenally talented Chadwick Boseman's passing in 2020. As she laments in the trailer, "I am Queen of the most powerful nation in the world and my entire family is gone. Have I not given everything?" It is, of course, a sad beginning for Ramonda, but she's no less powerful and badass of a character. The queen has been through many, many storms, but Bassett effortlessly conveys that she's just as strong and powerful as the first time she graced the screen in 2018. Bassett's initial entrance alone has been lauded as Oscar-worthy.
Related: Angela Bassett Remembers Chadwick Boseman in Emotional Golden Globes Acceptance Speech
2

What's Love Got to Do with It (1993)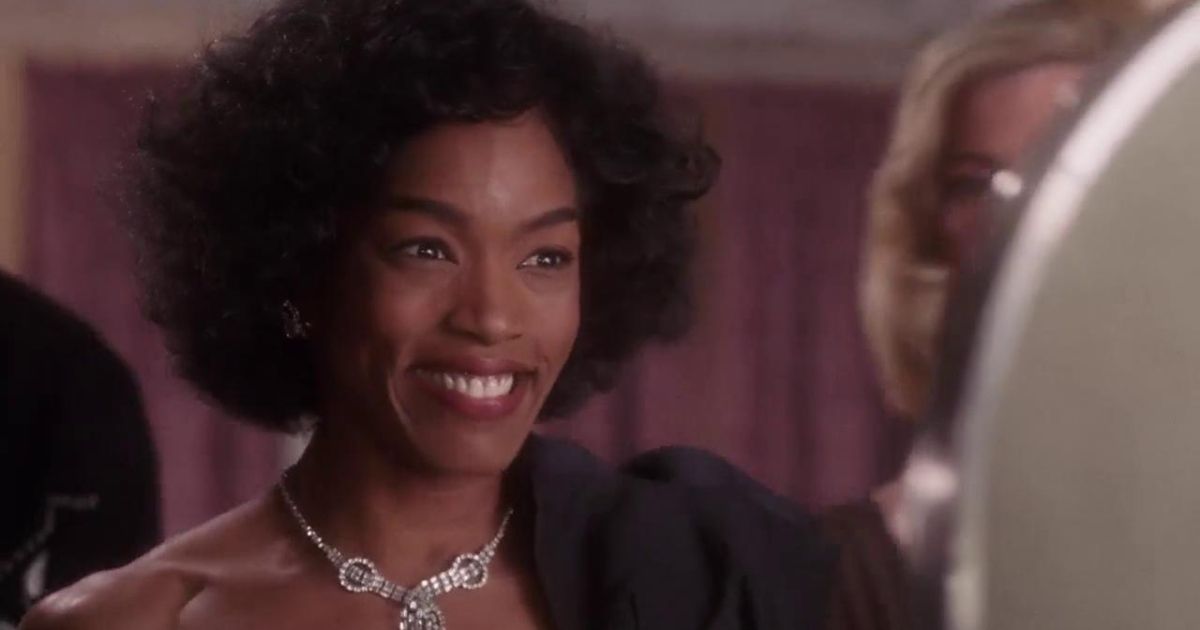 Tina Turner's biopic, What's Love Got to Do with It, is yet another film where Bassett proves she has mastered the art of character development. She captures the young, wide-eyed Anna Mae's naivety perfectly with a signature grin, and manages to bring it back when she needs to hide her suffering behind the camera. Bassett channels Tina's pain from her relationship with Ike and her mother into an amazing energy in performances, matching the real Tina's movements down to the elbows.
As Tina's turmoil worsens, Bassett's performance becomes more and more erratic, the signature smile beginning to convey almost every emotion under the sun. When Tina finally leaves Ike and laughs her way out of the courthouse (despite walking away with nothing but her stage name), Bassett brings back the same joy that she brought in the beginning of the film, truly teaching a master class in conveying real, raw emotion.
1

Malcolm X (1991)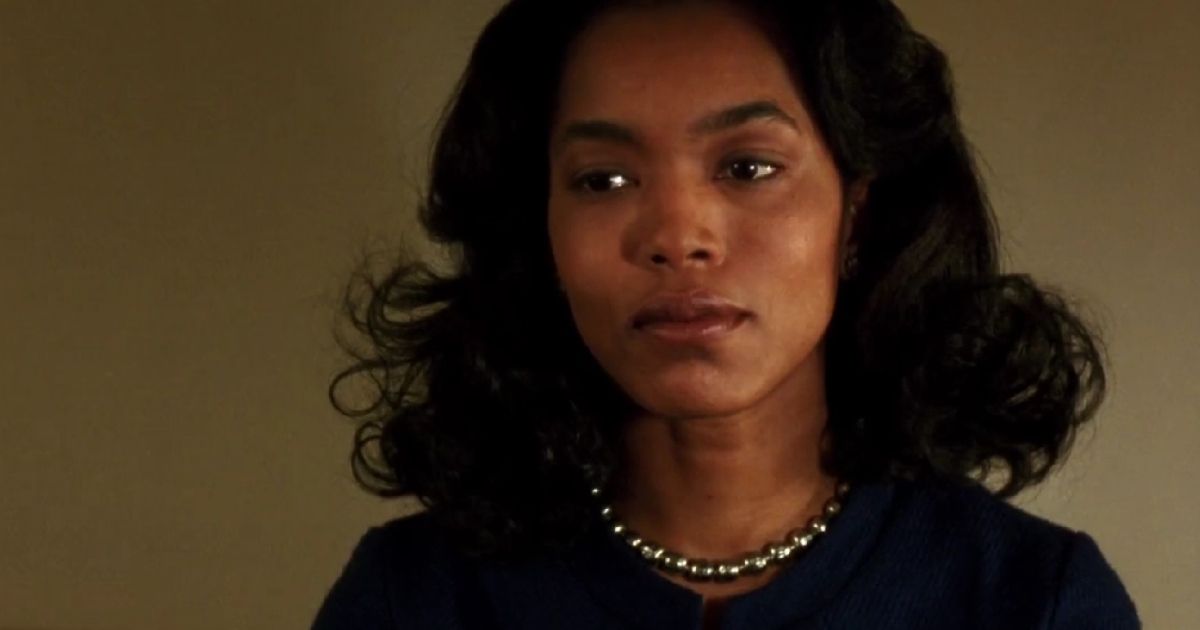 The three-hour epic, Malcolm X, detailing the life of the human rights activist stars Denzel Washington and Bassett as Malcolm X's dedicated wife Betty. The two iconic actors play off of each other beautifully, growing through character arcs and facing brutal realities head on. The duo solidifies their incredible performance as two kids in love when he breathlessly proposes to her over the phone, and she accepts immediately, adorably.
Their life goes on, turning Betty into a terrified woman trying desperately to get her husband to see the danger he's in. Bassett truly shines when Malcolm X is assassinated, letting out a soul shattering scream that's almost chilling in its authenticity. In a performance that arguably should have been her first Oscar win, Bassett was nominated for Chicago Film Critics Association Award for Most Promising Actress, and won the NAACP Image Award for Outstanding Supporting Actress in a Motion Picture.
Bassett has cultivated an illustrious career spanning four decades and countless incredible performances. Is this year the year she wins her Oscar? As Bassett said in a recent interview with the New York Times, "Go ahead, underestimate me."