Alexandra Heilbronn on January 11, 2023 | Leave a comment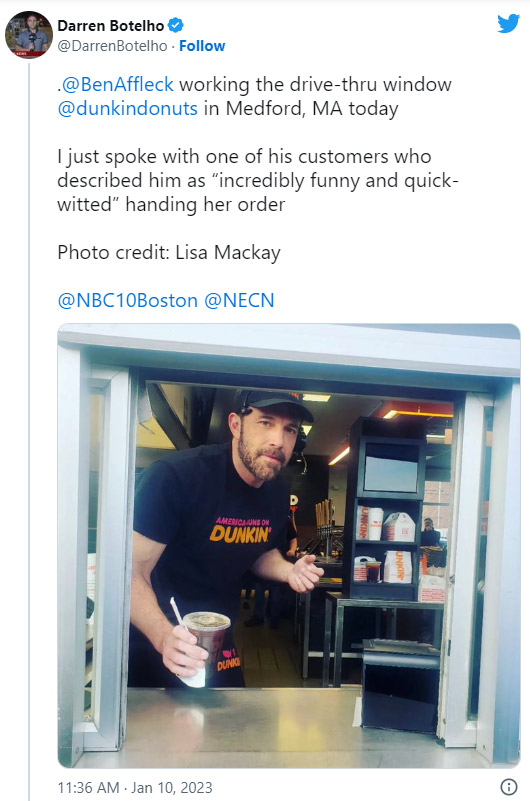 Customers using the drive-thru at a Dunkin' Donuts in Medford, Massachusetts, Tuesday, Jan. 10, 2023, couldn't believe their eyes when they realized Ben Affleck was at the window handing out their orders. .
Local Lisa McKay snapped a photo of Affleck in a Dunkin' Donuts shirt and visor handing him an iced coffee at the drive-thru window. She described Affleck as "incredibly funny and witty" to NBC10 Boston reporter Darren Botelho. Botelho posted a snap of his Mackay on his Twitter.
According to TMZ, the Boston native Affleck was at the drive-thru to shoot a Super Bowl commercial. His wife, Jennifer Lopez, was one of the customers who drove by, but most of the others were locals who were surprised to see the Oscar winner serving donuts and drinks.
The Super Bowl will take place on Sunday, February 12, 2023. ~ Alexandra Heilbronn
---
---
---
Similar article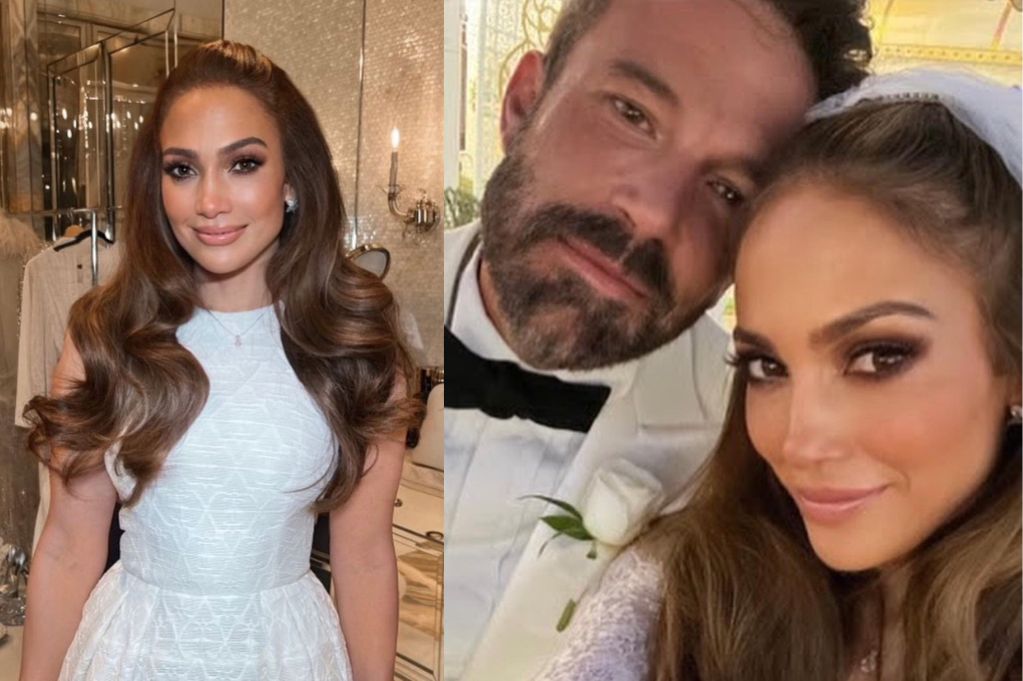 Jul 18, 2022 | 1 Comment
Twenty years after their first engagement, Jennifer Lopez and Ben Affleck tied the knot in an intimate and spontaneous wedding at the Little White Chapel in Las Vegas.
---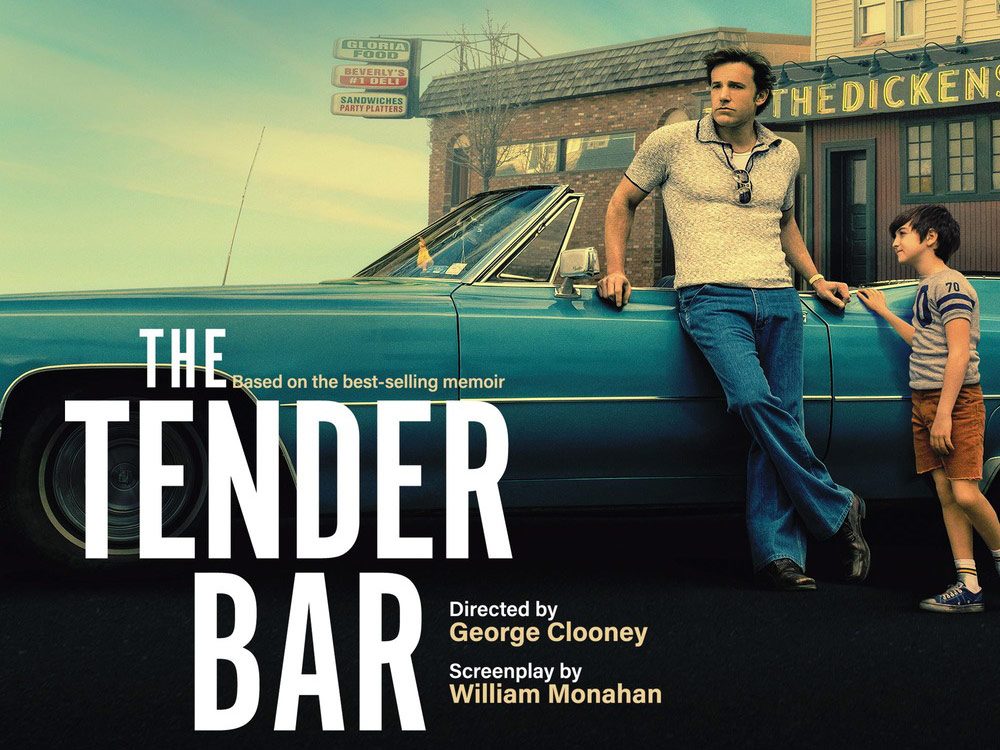 January 5, 2022 | Leave a comment
Check out what's new on DVD and Blu-ray as well as streaming this week, including Tender Bar directed by George Clooney and starring Ben Affleck.
---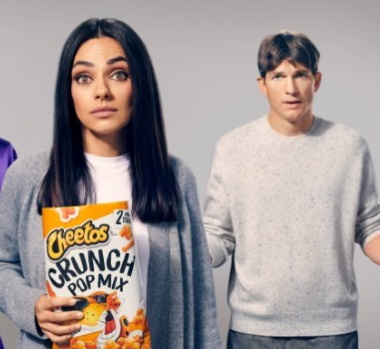 February 3, 2021 | 3 comments
With the Super Bowl kicking off this weekend, the brand has released some fun commercials to get you ready for the big game.
---