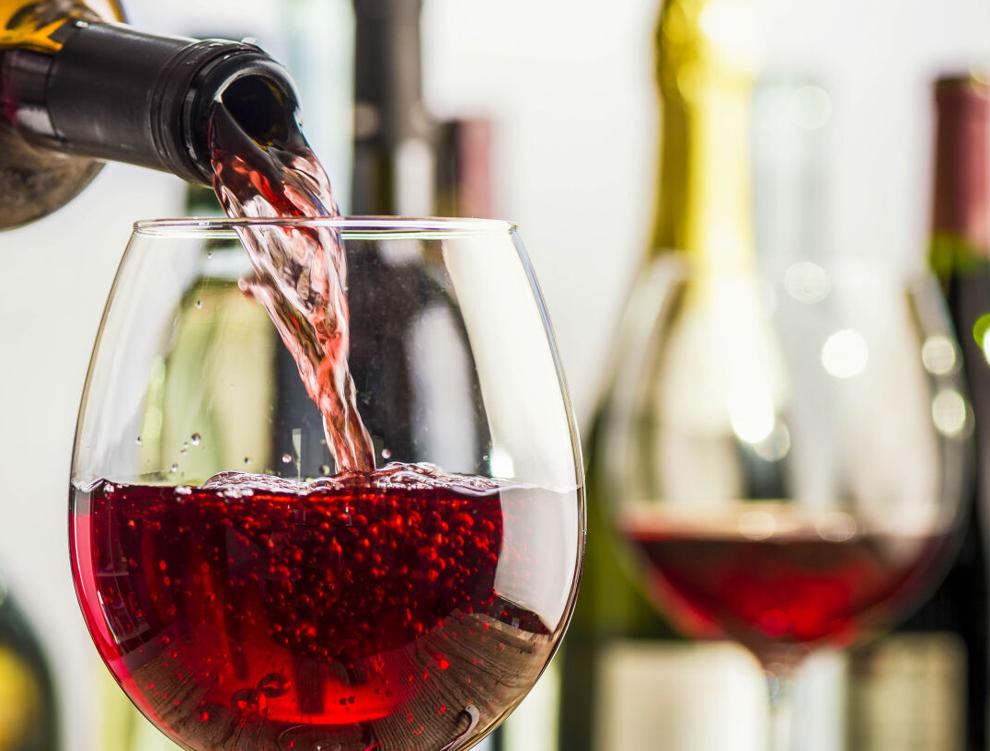 The holidays may be over, but food is a constant celebration in Baton Rouge.
Nothing brightens up January like a food and wine pairing.
Reservations for the Silver Oak Cellars Wine Pairing Dinner are open until 18:00 Steaks on Tuesday, January 10, from 6:00pm to 9:00pm.
Call us at (225) 224-4142.
sunday dinner
Tickets are on sale for the "Sunday Suppers" class at Red Stick Spice Co., 660 Jefferson Highway on Friday, January 13 from noon to 2pm.
Join culinary instructor Lili Courtney in your classroom for hands-on cooking fun as you take the time to learn to make several dishes in a single cooking session that covers Sunday dinner.
This class is intended for participants aged 16 and over. Teenagers must be accompanied by an adult, and both the teenager and the adult accompanying them must purchase a seat for her class.
Tickets are $95 from redstickspice.com/products/sunday-suppers.
Chef's R Us: Highland
Registration for Chefs R Us: Highland is open Monday, January 9, 6-7pm at Highland Road Community Park (14024 Highland Road) for ages 6-12.
Using basic kitchen appliances and easy-to-follow recipes, Chefs R Us offers fresh takes on traditional culinary favorites, encourages young people to experiment with new ingredients, and creates more nutritious meals that the whole family can enjoy. Inspire you to create high culinary masterpieces.
Classes are also scheduled for Monday 23rd January, 13th February, 27th February, 13th March and 27th March.
Cost is $15/month classes by visiting register.brec.org/wbwsc/webtrac.wsc/search.html? For more information, please email dbarlow@brec.org.
Whiskey and Cigar Dinner
Tickets are on sale at 291 Whiskey and Cigar Dinner at Beausoleil Coastal Cuisine at 7731 Jefferson Highway from 6pm to 9pm on Tuesday, January 10.
291 Colorado Whiskey paired with Big Sky cigars for a 7-course meal from Executive Chef David Dickensoge.
Tickets are $150 plus tax and tip by visiting sevn.ly/xCNlzu82.
Caymus wine pairing
Reserve your table now for the Caymus Wine Pairing Dinner on Thursday, January 19th at 7:00 pm at Sullivan's Steakhouse, 5252 Corporate Blvd.
Enjoy an exquisite four-course tasting menu of decadent dishes packed with seasonal flavors, perfectly paired with world-renowned Caymus wines.
The cost is $125 per person, including tax and tip. Space is limited.
espresso brewing
Book your grinder class espresso brewing and dialing on Saturday, January 21 from 9 am to 5 pm at the YWAM Coffee School at 9010 Florida Blvd., Walker.
Learn how to tune your grinder for the best espresso, espresso making, and machine settings. You will also learn about frothing milk and making drinks.
The cost is $150. Pre-registration and prepayment required by calling (985) 205-9479.
Music at La Divina
Reservations are on sale for live music by Ben Bell on Thursday, January 12 from 6-8pm.
Enjoy the laid-back rockabilly atmosphere of Ben Bell & Friends with a fine selection of wines, beers, delicious food and gelato.
Reservations are free.